So my kids Losi Night Crawler motor took a crap about after a year.
After searching high & low, i figured out that the Night Crawler is discontinued, and i cannot purchase a stock motor for it. So i went down to my local Hobie store and they told me the 20T Wraith motor would work just fine.
After installing the 20T, it will not work.
My question is, what the heck are these black things on the back of the Losi motor, and why does it look like the positive & negative are soldered together to make one circuit?????
[IMG]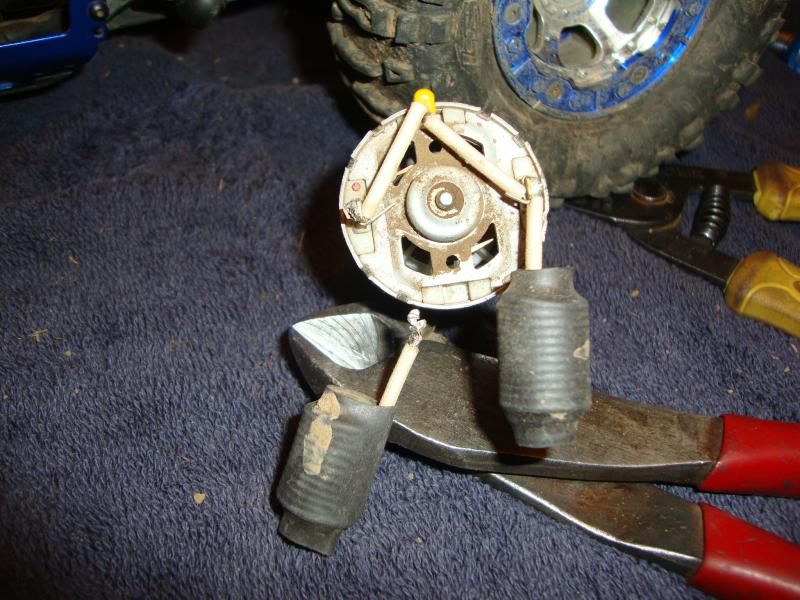 [/IMG]
also with the 20 turn motor hooked up, when i hit the throttle on the controller, the green light bye the off and on switch turns from green to red.
[IMG]
[/IMG]
So am i going to have to hook up the new motor in the same configuration as the old Losi motor with the positive and negative tied/soldered to each-other?????
Thanks in advanced for any info....