Barring new tires on the LNC, new bodies, and the arrival of the Holmes Hobbies motors I recently ordered, one of which is also going in the LNC, I'm done with these two for now!
Since I had made L-Brackets for the LNC's body mounts from lexan and those were failing, found some pieces from Erector on eBay that were a dead on match for what I had made........or the other way around........possibly the latter......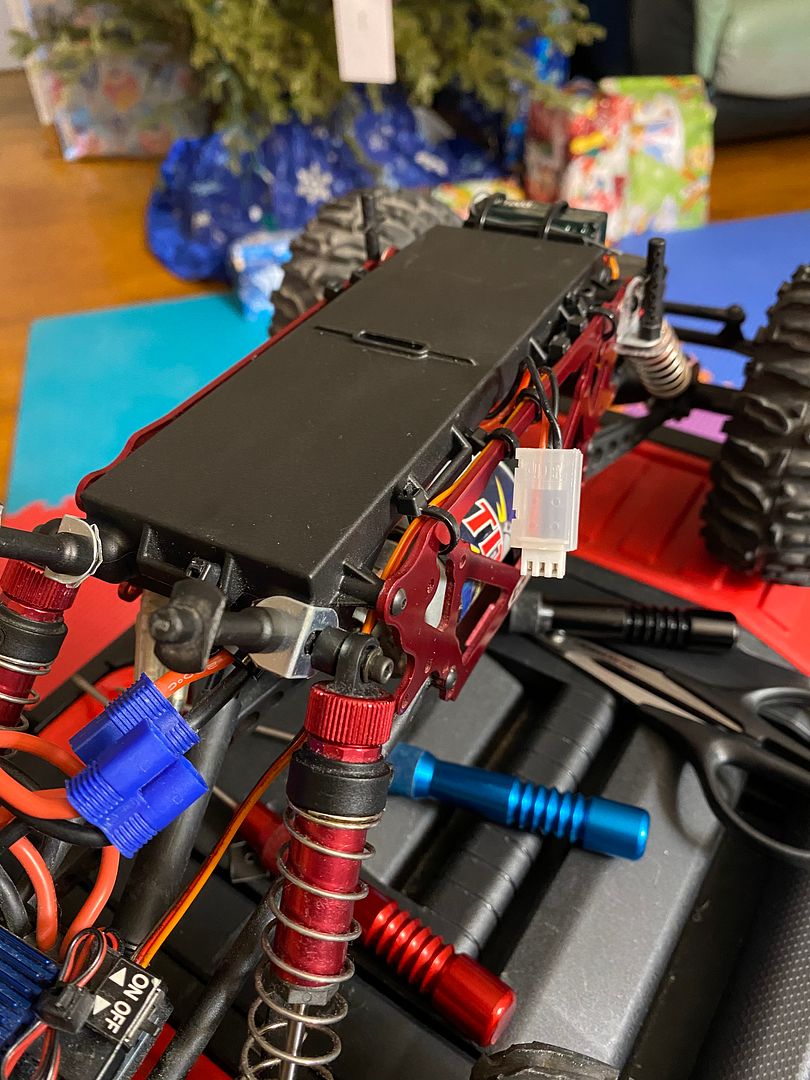 Also swapped the countersunk bead lock ring screws for capheads, which won't strip as easily if I get ham fisted while wrenching, but can be used as lugs on rocks too and out the Comp Claws from the LCC on the LNC for now.
I'm not at all happy with the paint I used, the silver bleeds easily and the metallic black had piss poor coverage, ran just as bad, and attacked the lexan where it bled through. I've had not so great luck with other colors of their's too and this was the last straw.
Here's where it melted
Here's how they looked after swapping the bead lock screws.
After I shot those pics, I got to thinking and trimmed the areas where the silver bled through before laying the bed liner for the final coat, though it won't hide the damage from where the body was melted.