End of my first set of batteries...the cold really zaps the run time down but then again, we were out for quite some time!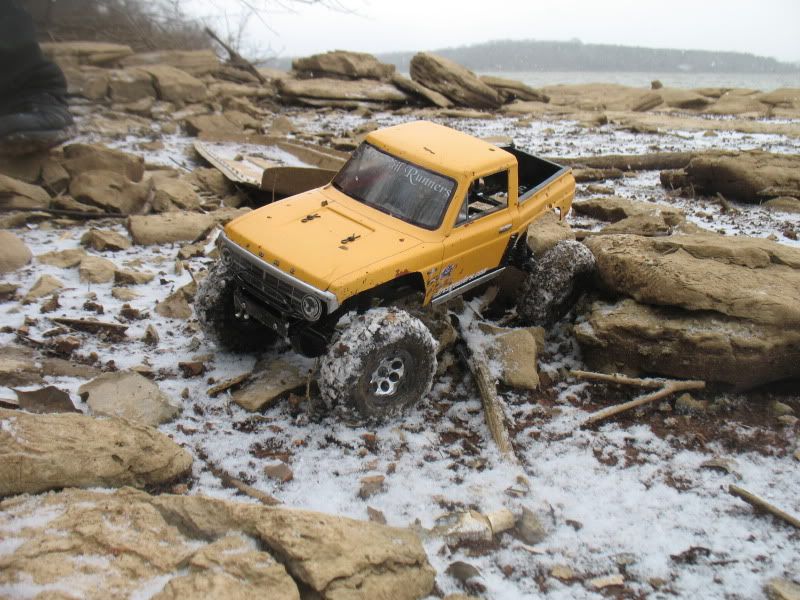 We warmed up for 15 minutes and I swapped batteries and tires.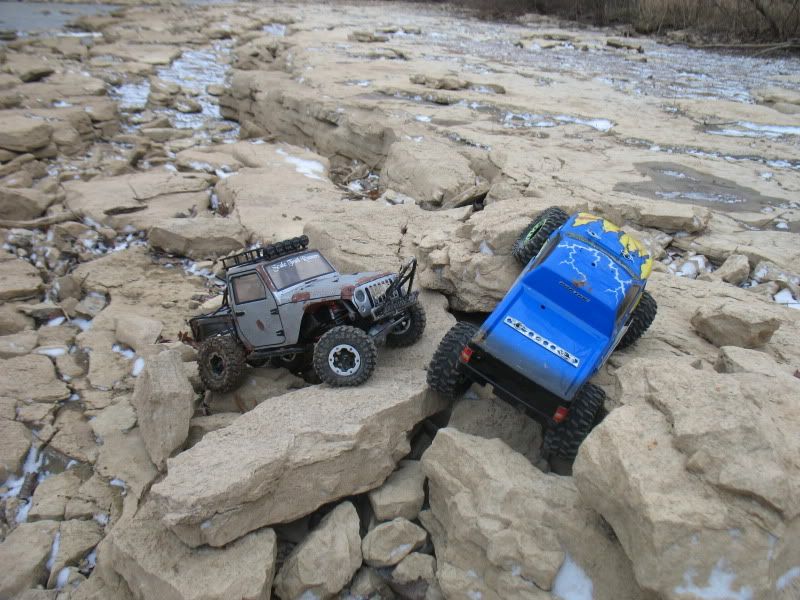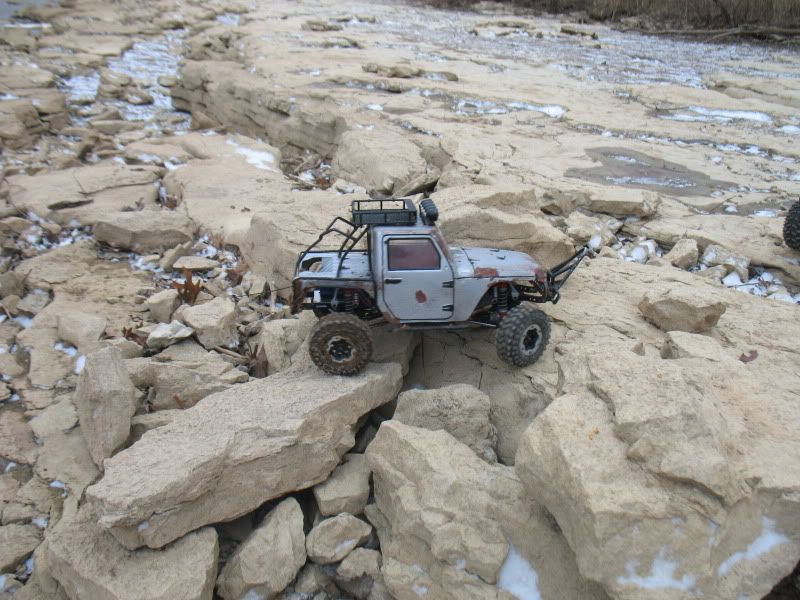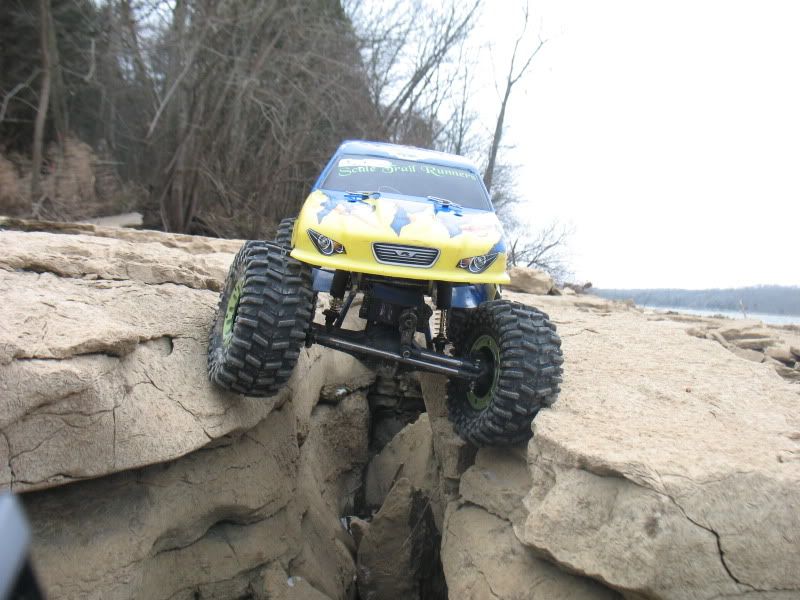 This time I put on some reduced 2.2 Irons that I had all but given up on till it snowed this time last year and they ended up being amazing. They have crappy, non-memory foam in them which is probably part of why they work so well in the snow over my other setups. Whether it be the agressive tread cutting or the foams, these things flat out WORKED today...Im overly impressed once again and glad I got to mess with them again...only wish they were taller, but with some driving I was able to go just about anywhere I tried regardless.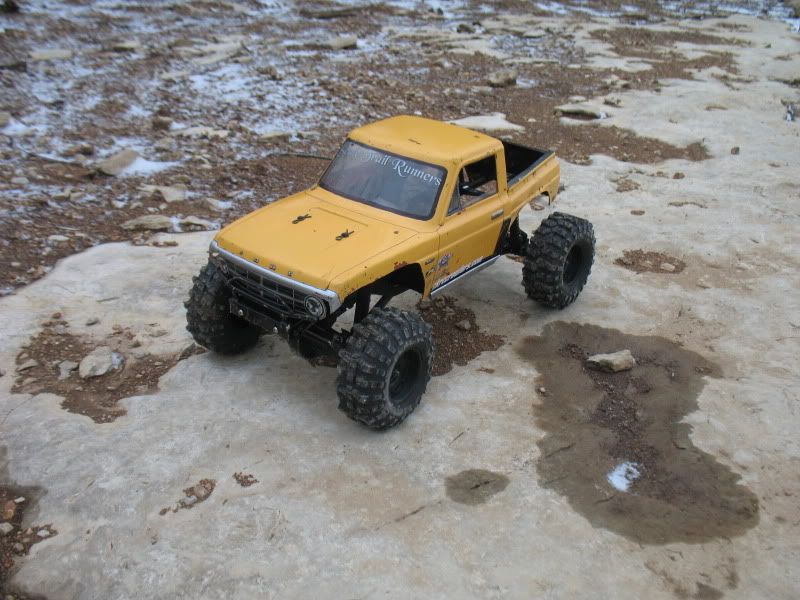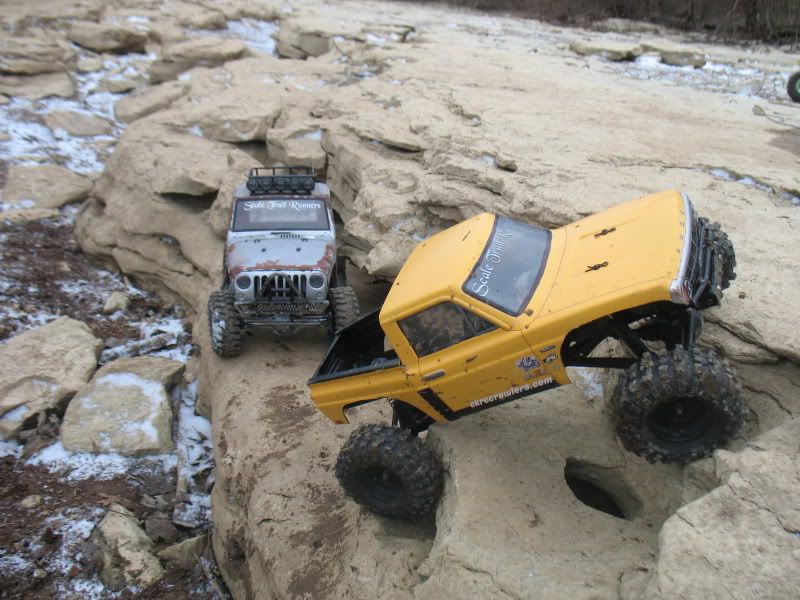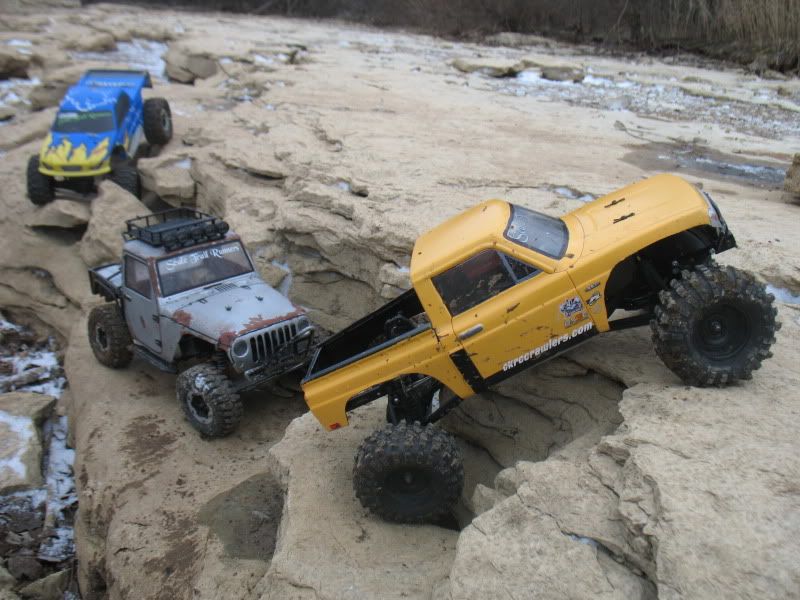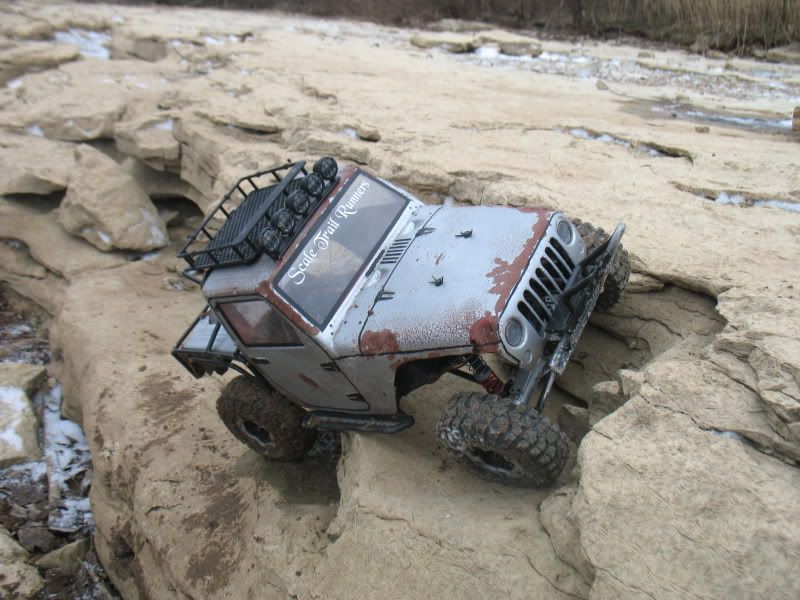 WATCH OUT!!!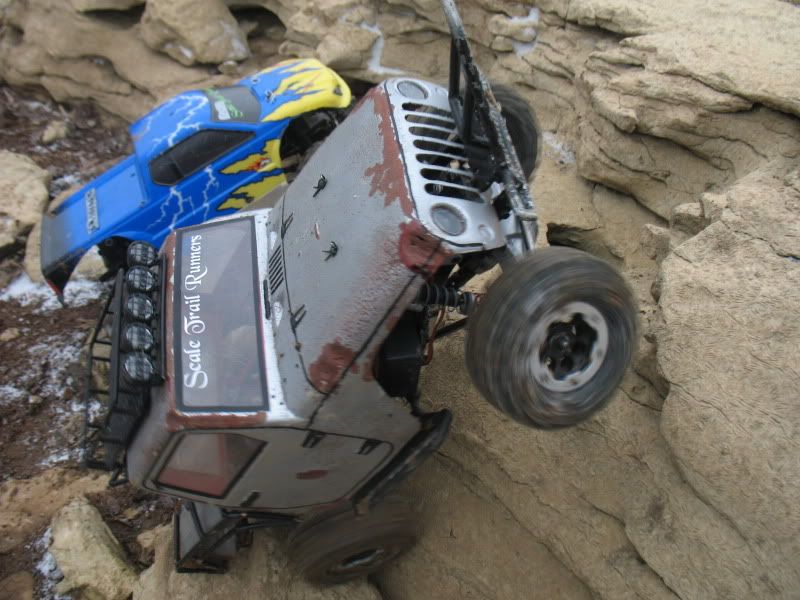 I made it up with some luck and watched as the rest tried and tried LOL. Some of the hardest looking lines ended up being laughably easy...and some of the more do-able lines ended up taking quite some time to master.