with them mounted on the truck I don't think it will make a difference. The one on the left will flatten out just like the one on the right.
I have the same setup (memory sandwiched with standard foam) and the sidehilling capabilites are jaw-dropping compared to a set-up with little to no sidewall support. I have about 1/2 inch of standard on the edges and about an inch of memory in the middle. I may trim them up a little if I find the need. Right now the tires are stuffed.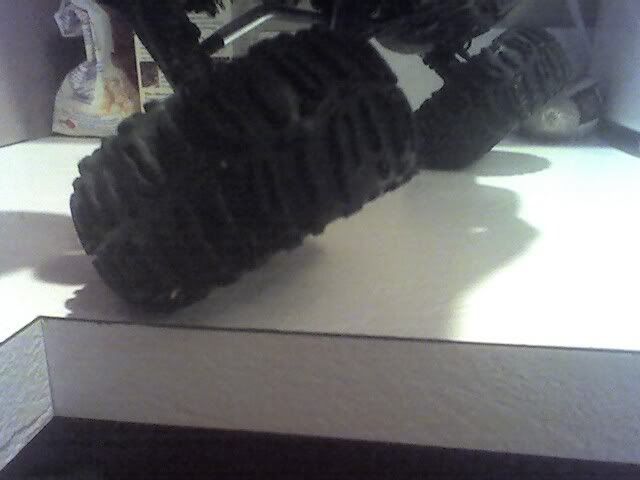 with the weight of the entire rig on one tire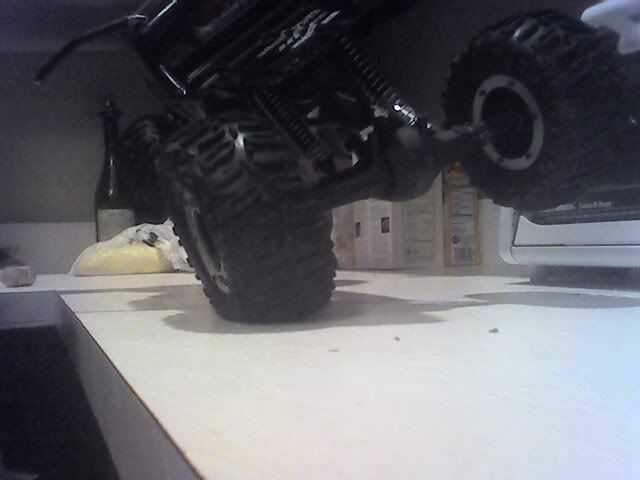 I haven't fully tested this out yet, I was just able to run for about 20 minutes or so this morning before work. I like it so far.