I finally got my Proline Trenchers and Axial wheels yesterday for my Summit.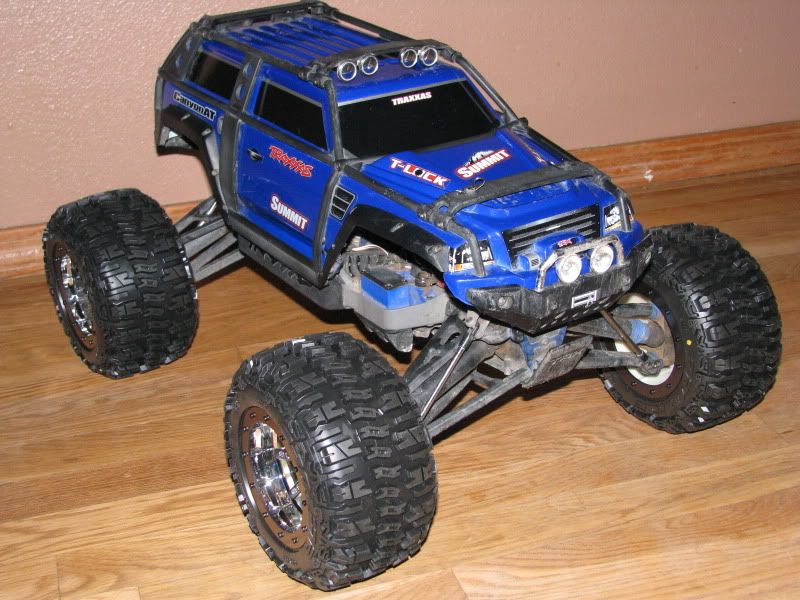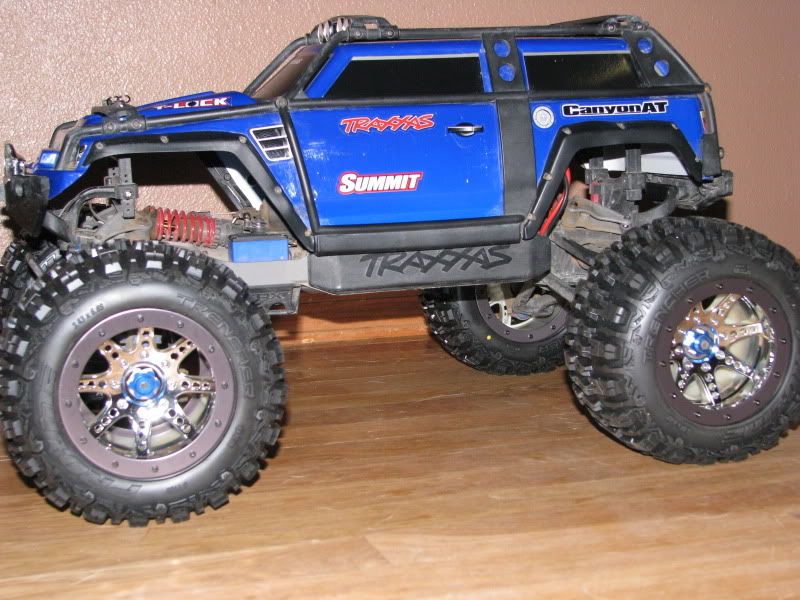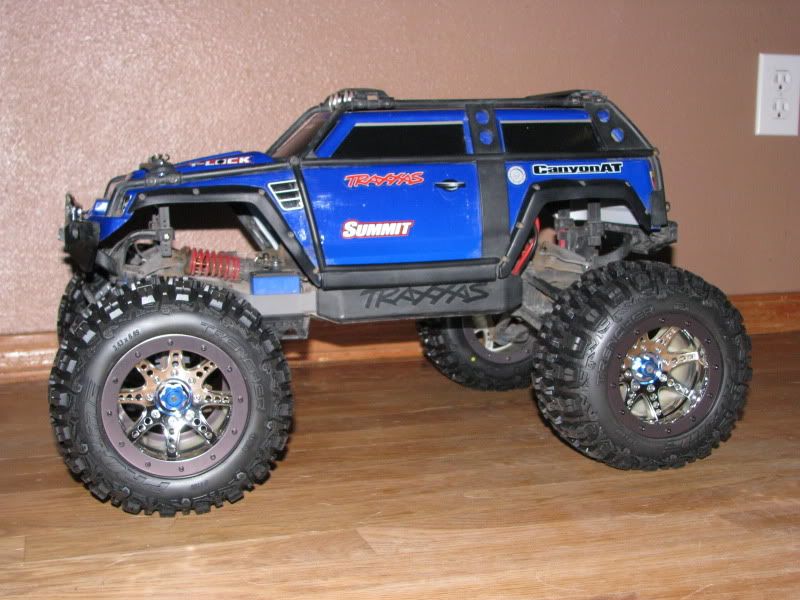 They were a pain in the ass toget mounted and it took several hours toget all 4 completed BUT it sure looks cool with them on it!

I can hardly wait to get it out in some dirt and rocks today.