I just made a set the other day for shits and giggles. They turned out at exactly 5.5" tall loaded and on the truck.
They actually work VERY well. I had to soften the foam setup considerably until they started to hook up like an old cougar.
Yes, the sidewall stiffness does make a difference, but it allows you to run a softer foam which helps forward bite. But I will say that they do work better on a wider wheel. I was running a 1" wheel and they don't work as well as they do on a wider wheel.
They work VERY well on CLEAN and DRY rocks. Just like the old panthers, if there is a little dust or dirt on the rocks, they start to spin. But if the rocks are clean and the tires are clean and sticky, Watch out! They do work pretty well.

These were my first attempt at making my own cut and shut tires. Its really not that hard and I think they turned out pretty darn good.
Finished Tires,
Next to a Stock Cougar and a Sedona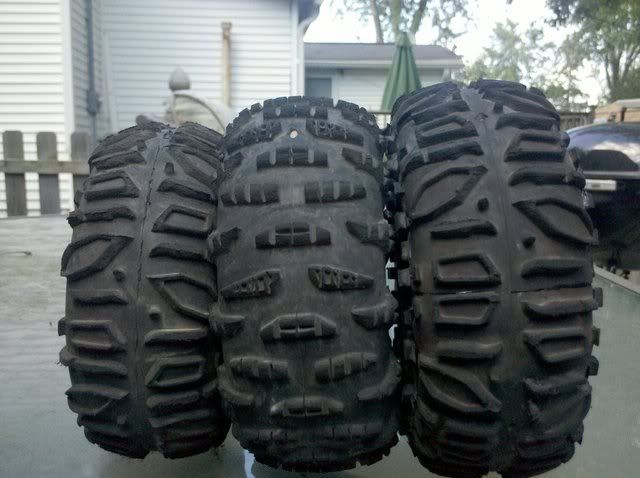 Next to a Stock Cougar.
I made these tires for ONE competition, I will never use them again until I go back to that course next year!