A ha. A quick surf reveals that some manufacturers, like SSD, spell it out, so you can purchase accordingly.
SPECIFICATION
Width: 25.5mm
Offset: 1.0mm
Backspacing: 13.75mm
Weight: 75g
And even include a helpful diagram!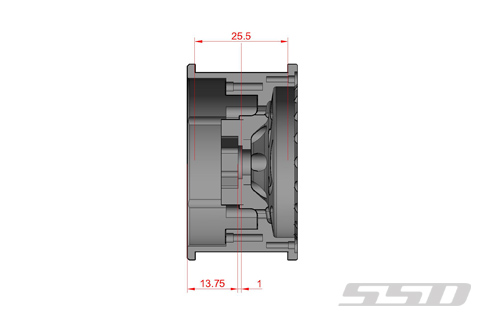 Pitbull is good too...
Width with inner ring: 1.082" (27.48mm)
Offset: .245" (6.22mm)
Backspacing: .330" (8.38mm)
Others make you do the math: .80" wide at the bead surface, 1.0" to outside of wheel
Pro-line gives you width, diameter, and that's it.
Axial doesn't even give you width--fits most tires.
Thanks, guys.