Several months ago, I was fortunate enough to win the raffle for Autism.
I had won one of KK's Mini Trays.
I liked it so much that I ordered another one with my Club Logo on it. With the Postal strike in Canada, it was held in limbo.
Just the other day, it showed up, and wow.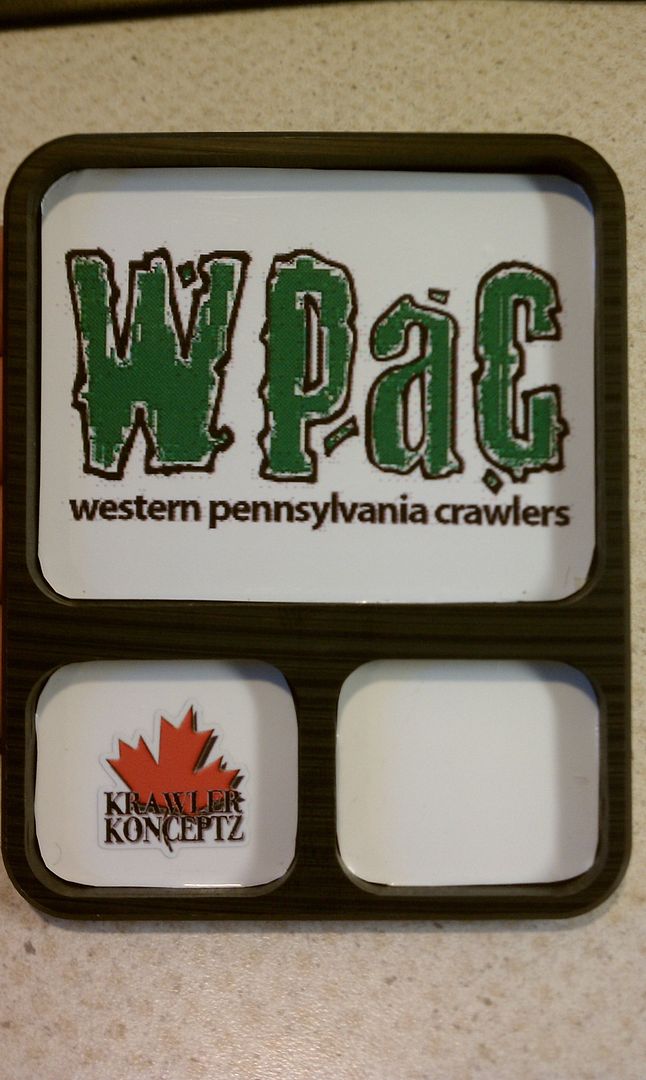 Dimensions are about 4"x5" with three compartments. The large one (W.Pa.C.) is 3.5" x 2.75". There are two smaller ones measuring 1.5" square each respectively.
This is all machined out of Delrin. It gives a planted feeling. It also comes with rubber nubs to place on the bottom so it sits stable.
The great part about this is personalizing that Krawler Konceptz has become so well known for.
The inserts are magnets so when you are working with small screws they won't go flying around if you bump the tray.
Here it is holding paper clips.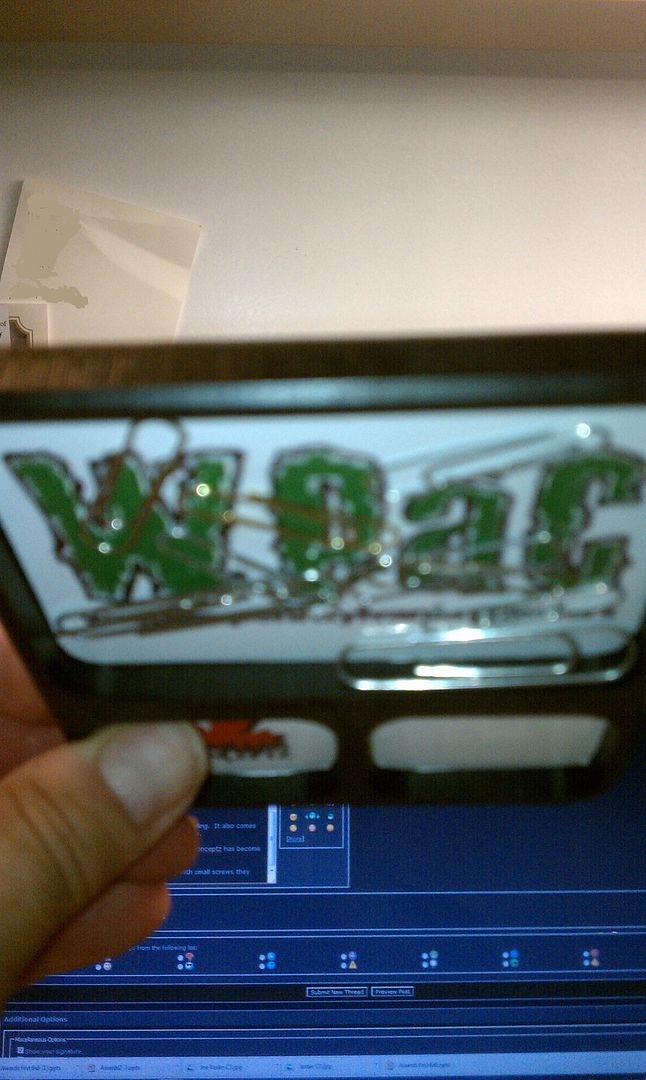 This is a great item to have in your pit box.
Get hold of Krawler Konceptz and get your custom Mini Delrin Tray.