Thought I would throw together a quick How-2 (or at least How I do it) on brazing nuts to a tuber for attaching side panels, skid plates, etc etc.
First.... materials.
Braze and Flux: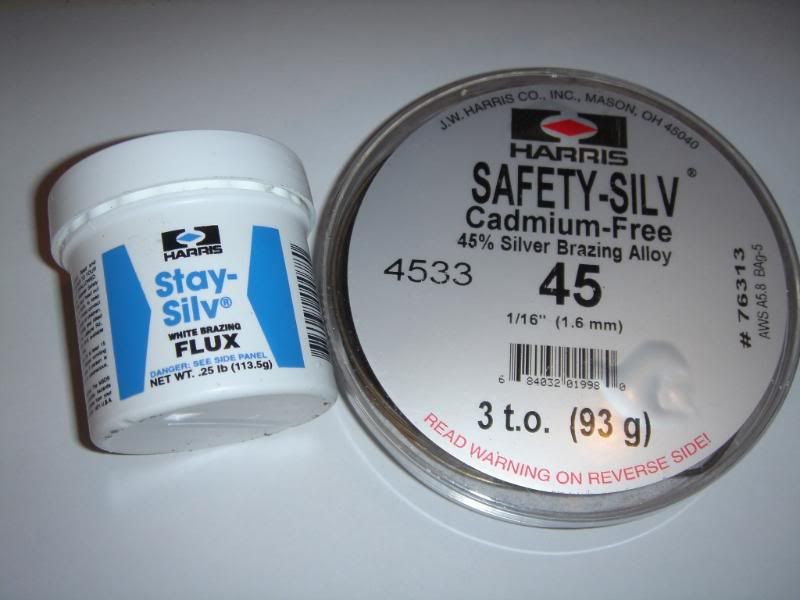 Torch: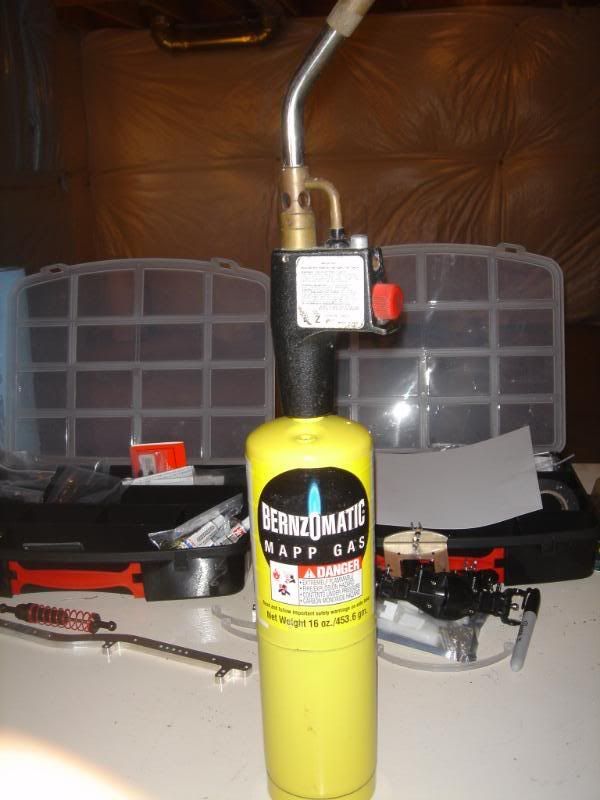 At least a 10" piece of all thread and nut:
Other materials used.
Marker
Pliers
Dremel maybe
Step One: Mark where you need the nut located. (I use a sharpie marker, a scratch awl would work better through later steps)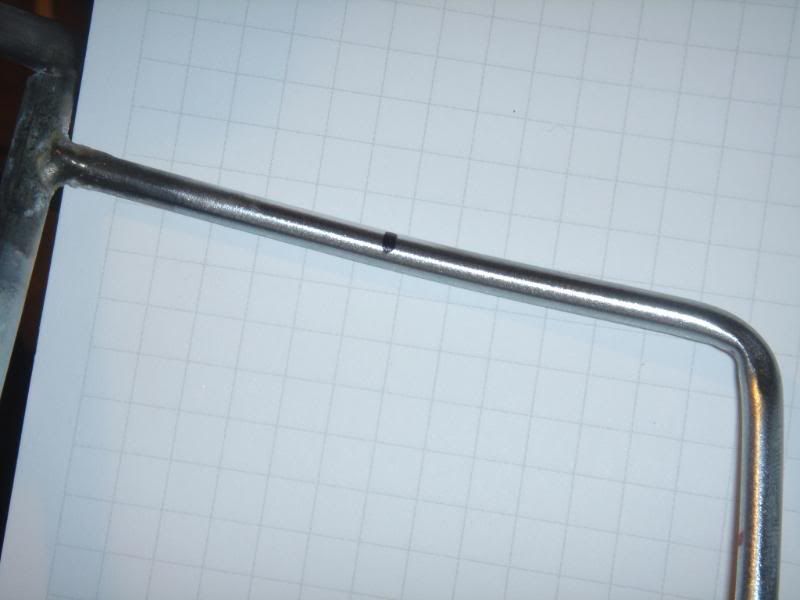 Step Two: Apply a small amount of flux to the tube.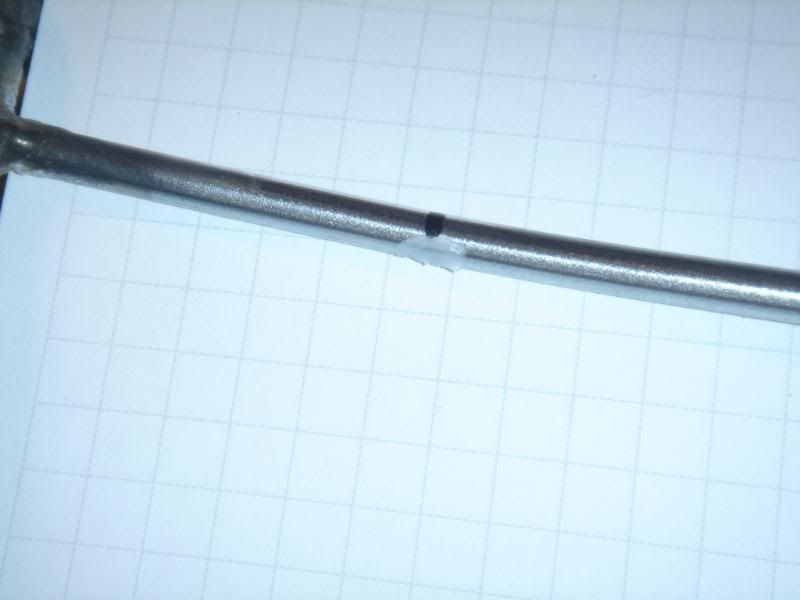 Step Three: Apply a small mount of braze to the tube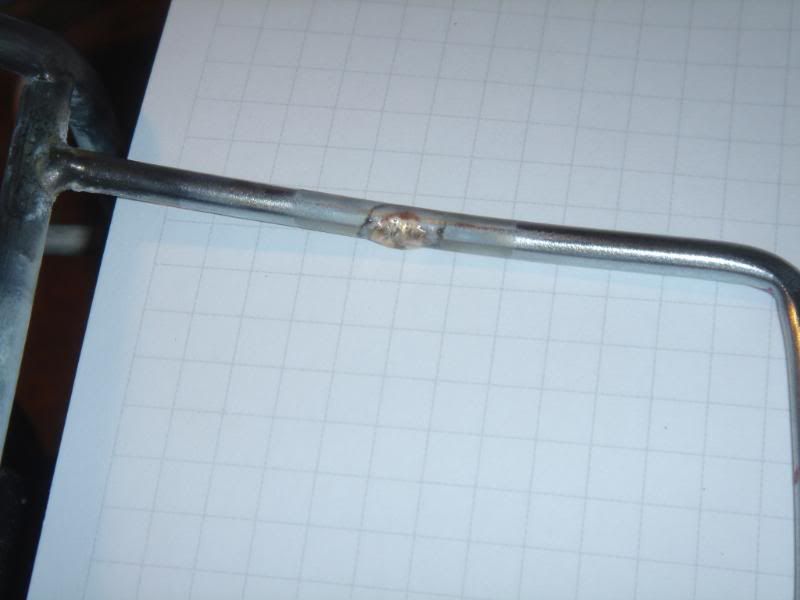 Step Four: Thread the nut onto the end of the all thread... just enough to hold it securely. Make sure the all thread is long enough; you will find out why in a few steps.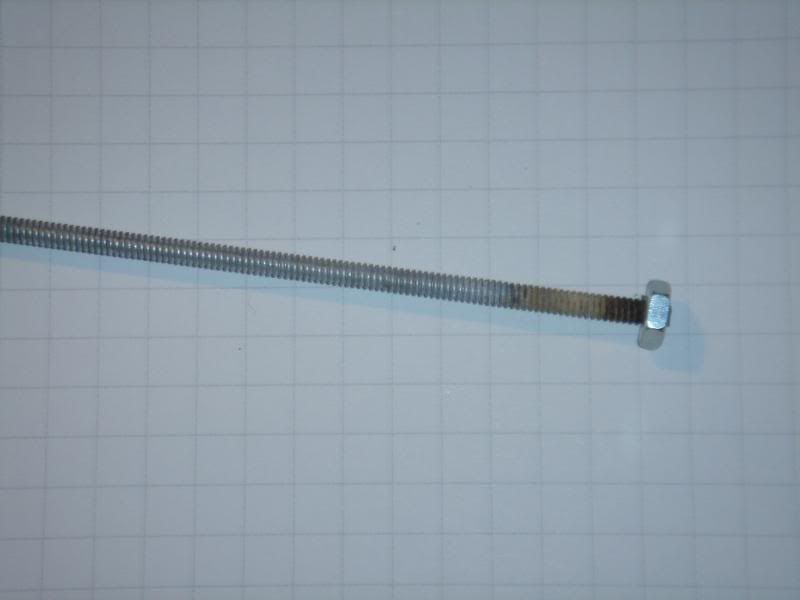 Step Five: Apply a small amount of flux to the nut. make sure you only get the flux on the outside of the nut that will be in contact with the tube.
Step Six: Hold the nut up against the tube and apply heat evenly... the nut will heat up alot faster so concentrate your flame more on the tube- this step takes a little practice and dexterity. You will see the braze liquify and attach to the nut after about 5-7 seconds. Be sure to hold the nut right where you want it. (Btw, this whole time you are holding the all thread that is holding the nut.) Once it has brazed, hold it there untill the braze cools (about another 5-7 seconds, you will see it get dull again.)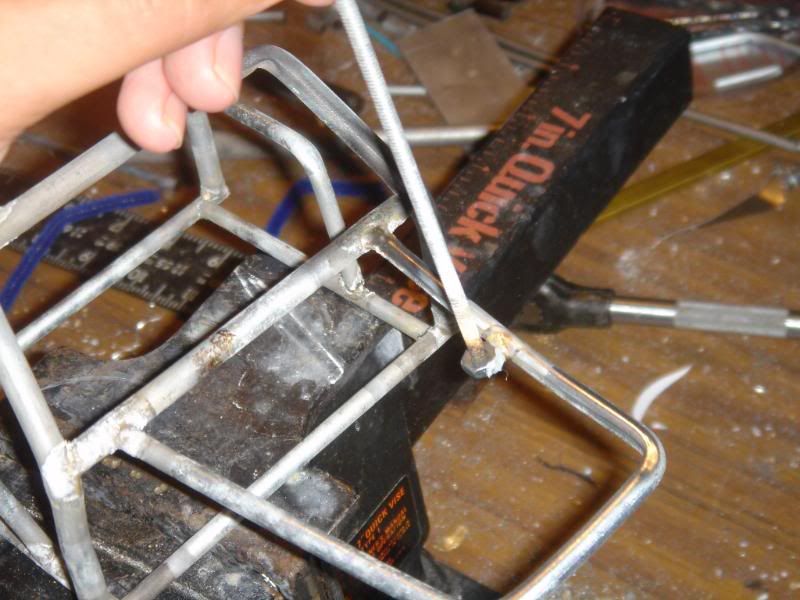 Step Seven: Unthread the all thread. Use the pliers to starighen if needed (let the metal cool down first) Done.
Now... most nuts are galvanized. And you are supposed to not breathe in the fumes when they burn. I dealing with a small nut such as 4/40 or 6/32 I simply put a small fan on to blow the fumes away. You could wear a mask, or soak the nuts in muriatic acid for a few minutes to remove the coating. Fan works for me.
I have found that stainless all thread works alot better than galvanized. If you can find some, pick it up.
Don't burn yourself, don't set your house on fire, don't do drugs... if you feel as if this is over your head, get someone to help you or pay someone to do it. You've been warned.
Now go braze your nuts little kiddies

.