We got 2 of these trucks in last week and so far I'm liking them a lot. I ran one box stock and was pretty impressed, but I couldn't wait to take mine home and tear it apart.
First thing I did was plop my unused SCX10.2 body on it (my SCX10.2 is running the HPI 79 Ford body) and it fit pretty well, the front body posts are almost in the perfect spot. The wheelbase is ever so slightly long for the body but you can hardly notice. I went with just a plain white paint.
Swapped out the front bumper and mount for the SCX10.2's, but I cut it down a lot and pushed it way back to get it more under the body. In the rear I installed the front bumper mount to raise it up, used the stock rear bumper.
For the electronics I put in a MMPro mated with a Tekin Pro4 1900kv motor geared up with a 14 tooth pinion. I'm running 4s 2300 mah shorty batteries I had Danny over at SMC make for me. They're the same as the 2s 4600 shorty packs just wired in a 4s1p configuration instead of 2s2p.
I've been driving it around on my makeshift backyard course and I really like it. The 2 speed is great because I'm originally a racer and like all my cars to go fast

. The locking diffs I ended up using waaaaay more than I thought I would, steering around tight gates became significantly easier. Also driving around in high gear with just the front locked is a lot of fun.
Here's some pics before it's maiden voyage
[IMG]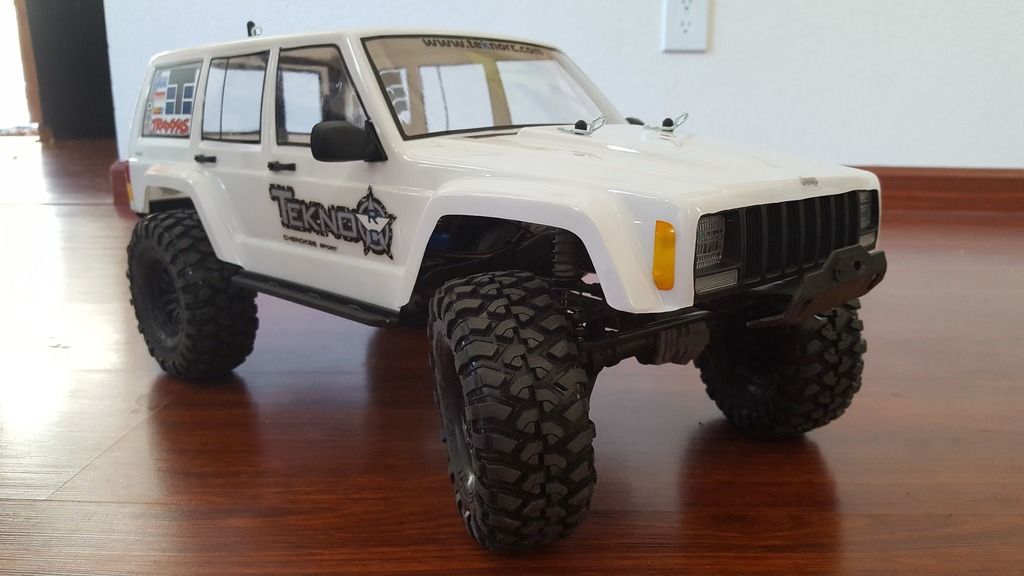 [/IMG]
[IMG]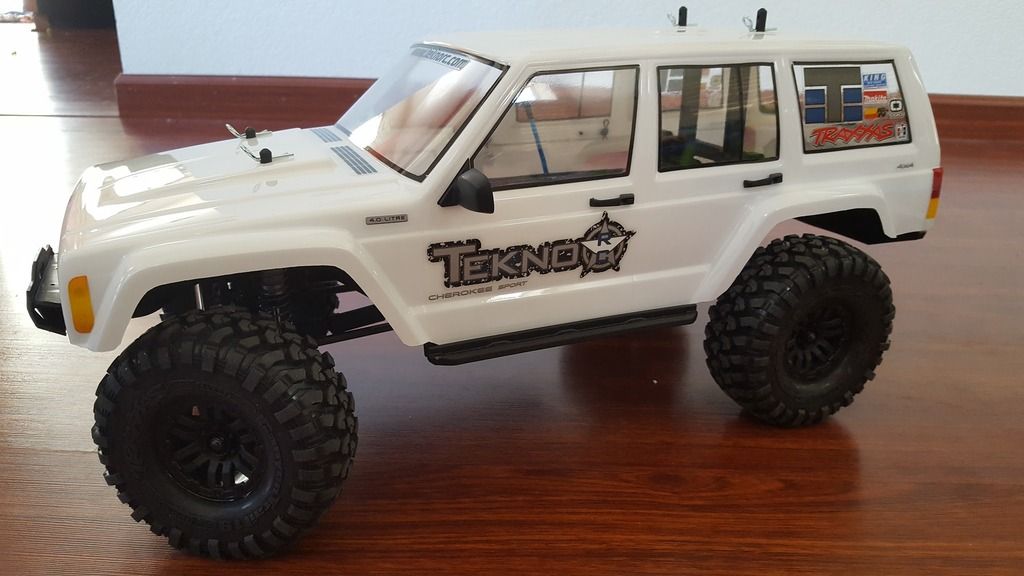 [/IMG]
[IMG]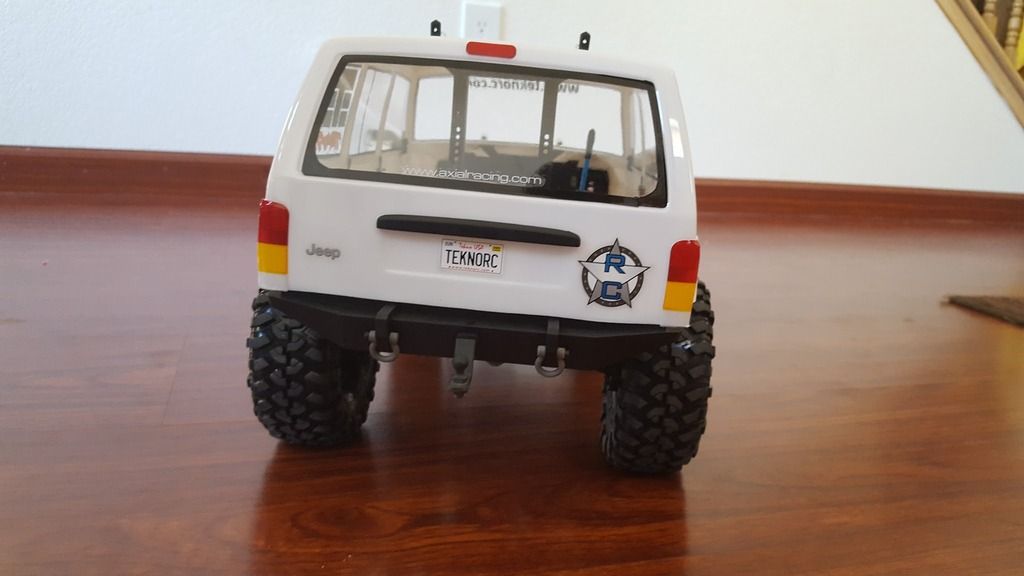 [/IMG]
And one with my daughter driving it in our front yard
[IMG]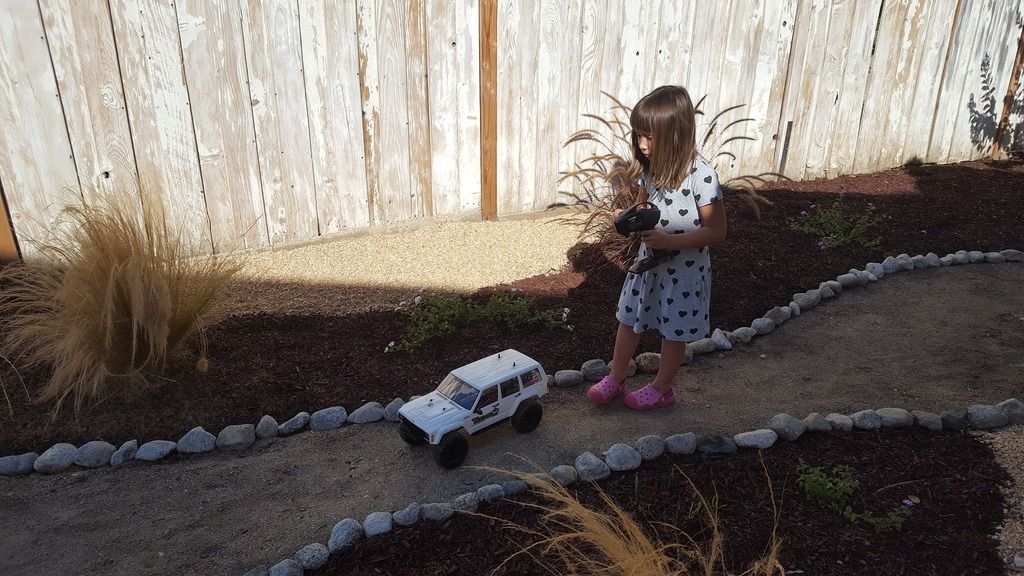 [/IMG]