Made a few additions to the Beard before the next trail run... Swapped the low profile SSD bumper for a winch mounted one. I have a couple of Warn winches laying around, so why not get one mounted up? The fairlead and controller are en-route, so it's decorative for the moment.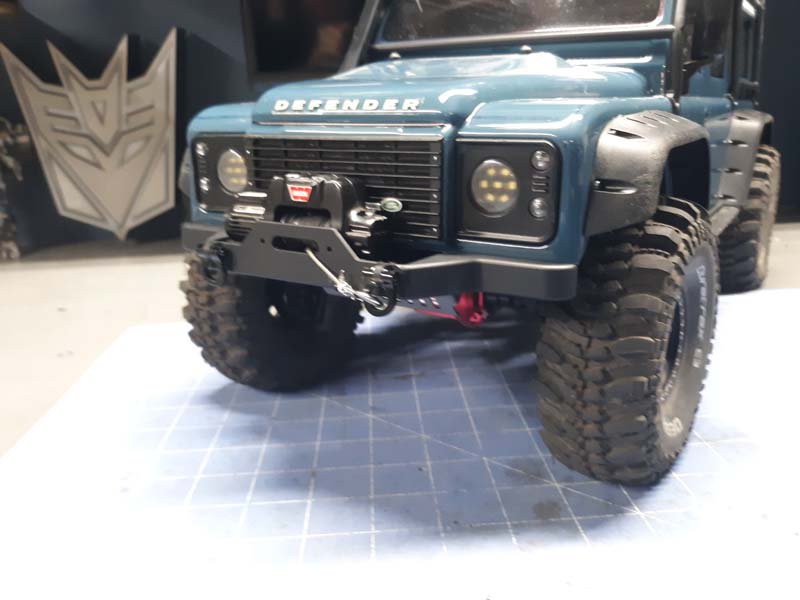 Takes away a bit from approach angle, but it's really not as bad as I thought it was going to be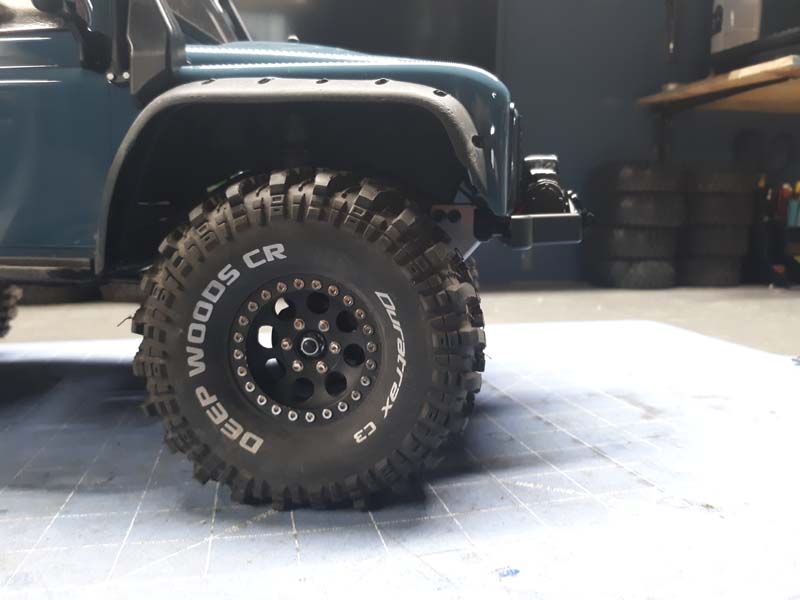 Added a servo guard as well... not that the servo takes a beating, but it's fall, I'm going to be chugging though the leaves and brush, and it helps keep sticks and what not from getting stuck in the chassis. That's the theory anyway.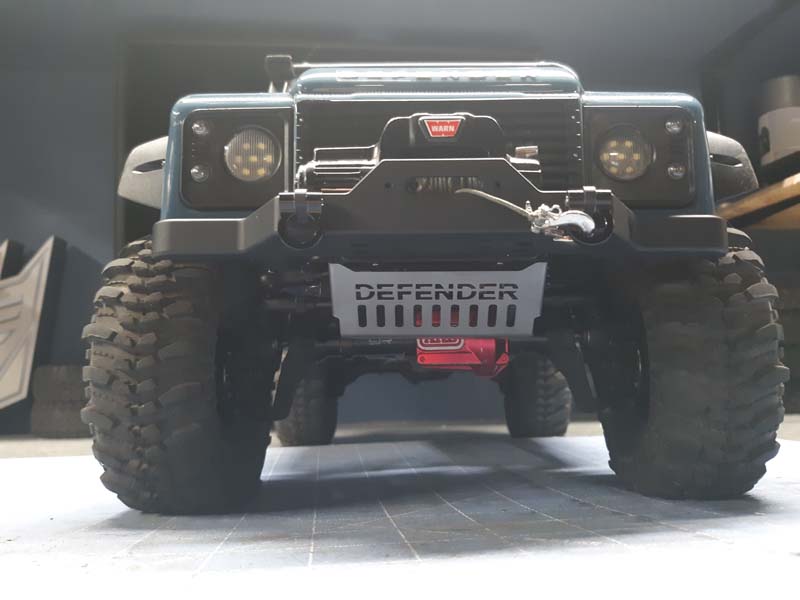 And trail time! Knowing it was going to be in the upper 20's when we started, I swapped over the BFG's for my Deep Woods... the Duratrax compound seems better suited for cold temps - the Axial BFG's are kinda hard even on a warm day. We went out on about a 3 mile loop....when we started, there was plenty of frost on the ground - like a frozen tundra.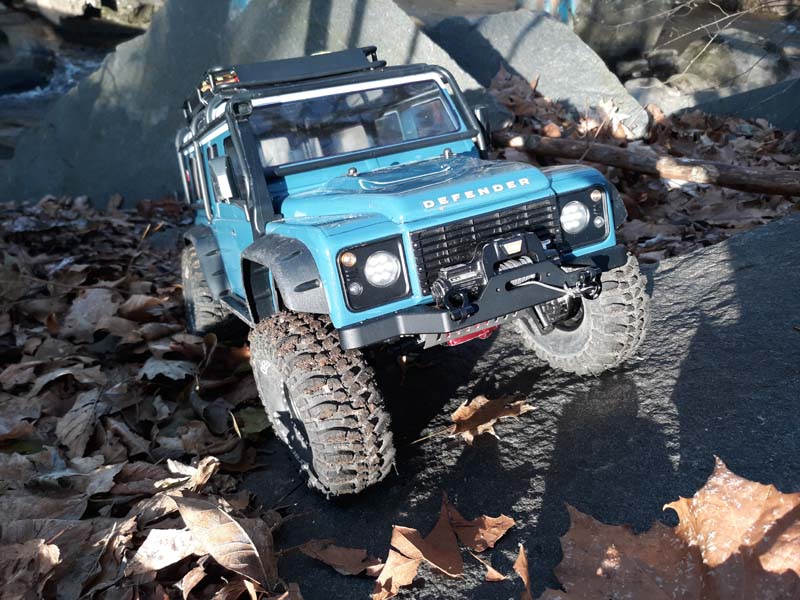 Gotta get a morning shot with the sun still low on the horizon. Love these pics, backgrounds like this keep me going during the winter months.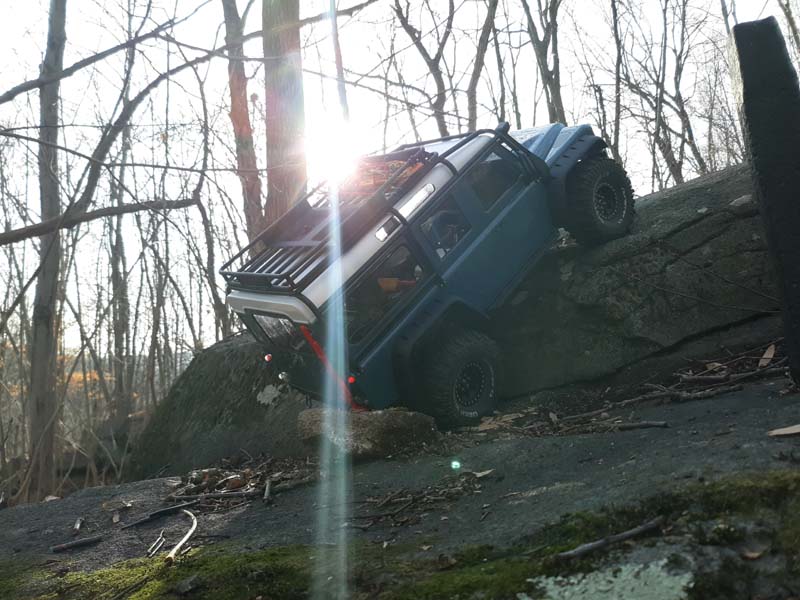 The truck was - in a word, awesome. I lost sight of what I like with this platform for a while. I was chasing performance and kinda got away from what I really like. Going back to the Defender body gave me a rollicking ride with the heavy body up top - I had a ball with the diffs open shifting the weight around trying to get traction. (I'm still stunned where this truck can get to with open diffs.) Went down the trail picking my path, locking diffs where needed, and shifting gears when the going got technical. I don't need it to be anything more than what it is - just an excellent trail truck. Very happy with it back as a Defender.