Hi!
Thanks a lot for your replies and recommendations!
I'm glad to hear that it is basically possible to extend it... ok, by a rather small amount but possible. I personally woudn't need a lot gladly.
Here are some pics, maybe you see now what I meant with the "not optimal" proportions when it comes to the front axle: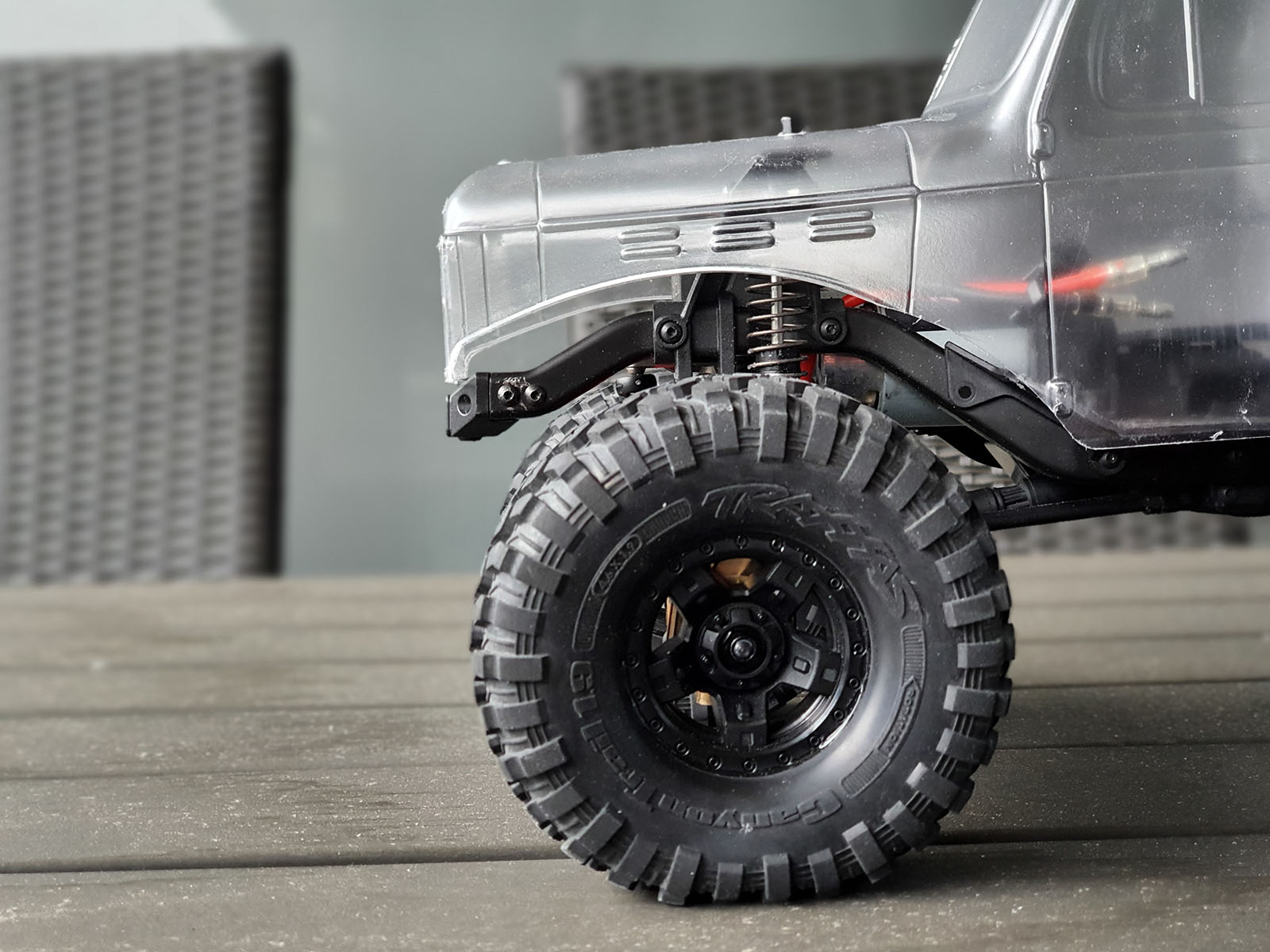 Here's a picture from the web to show you whats planned with the front bumper and the servo mount. This solution didn't give me much space with the position of the body unfortunately: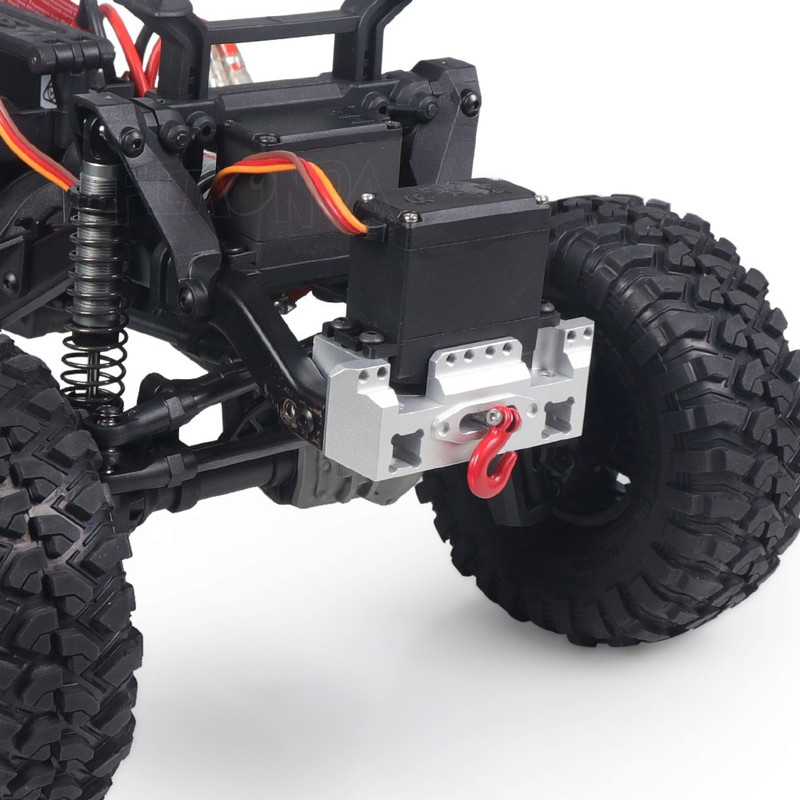 Here some more photos of my build: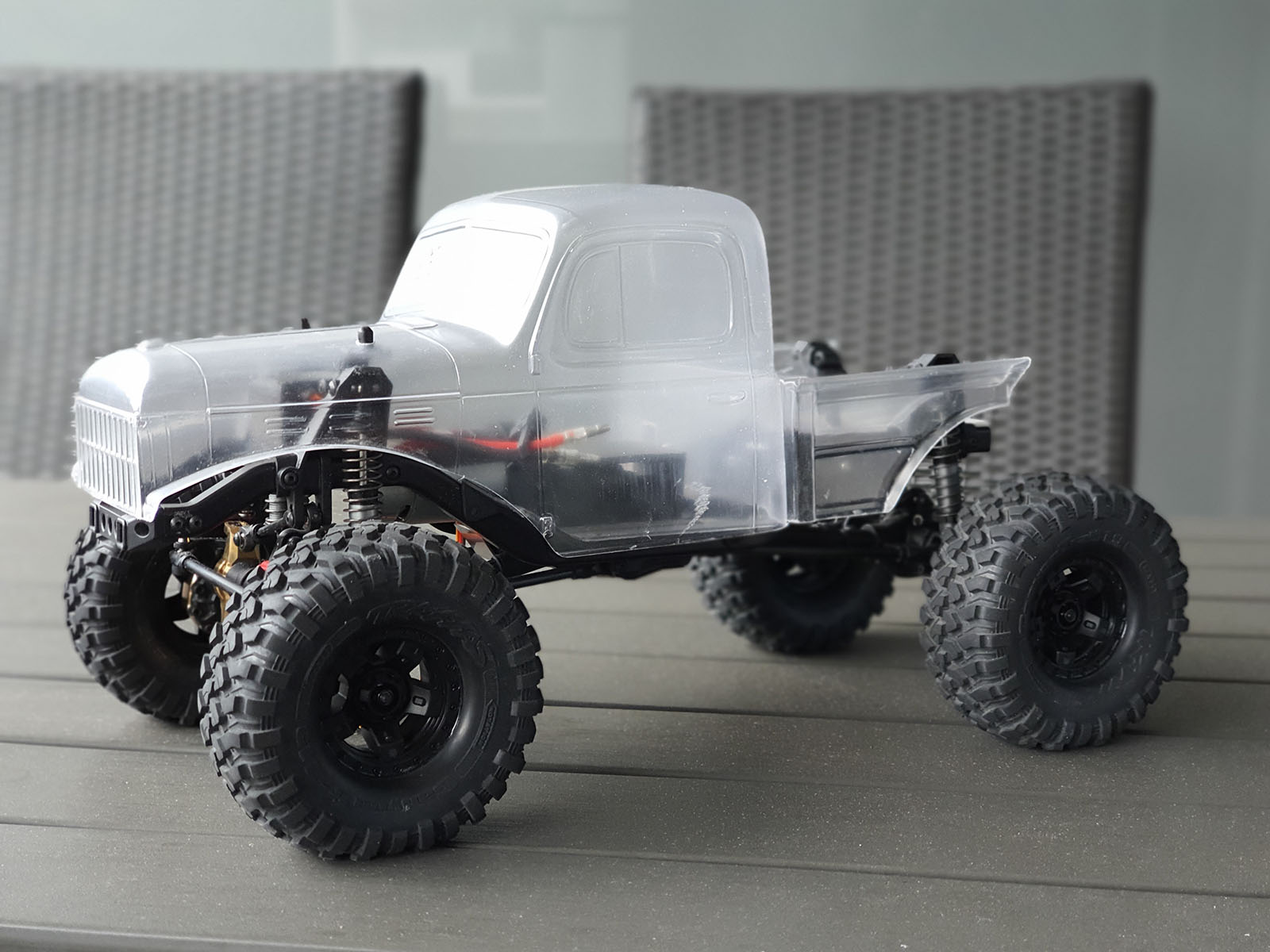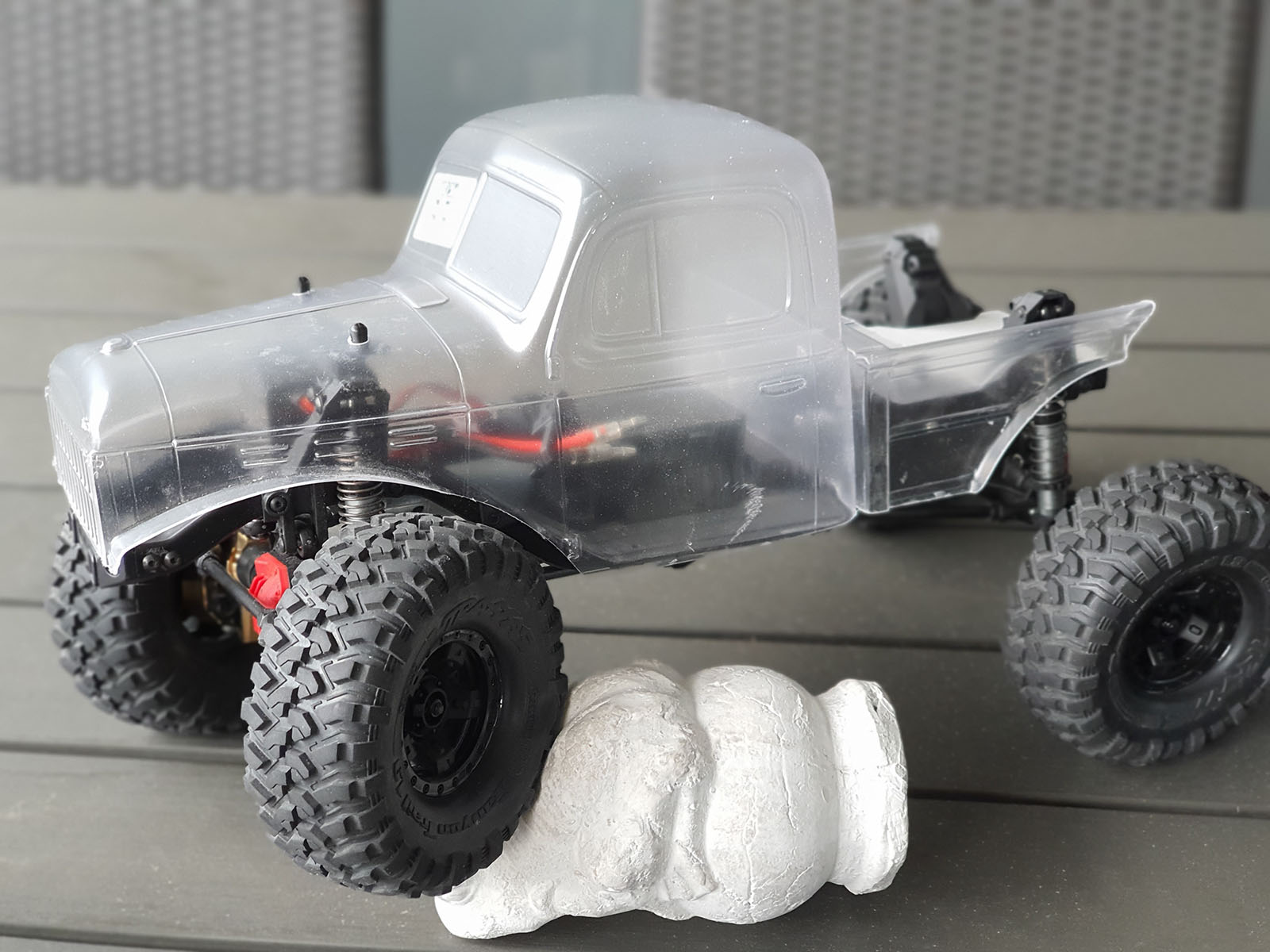 please excuse that I didn't clean the body for the pics ;) ...it's my very first try to fit a lexan body on a RC car.