Being a lucky boy and having the Ascender kit for xmas, but not being a big fan of the huge Blazer body and wanting to do something a little different, I cannibalised an ongoing project to try and mate a wraith frame/body to the Ascender chassis. My one rule was to not mod the Ascender in any way that I couldn't go back to stock if I wanted to.
A quick mock up......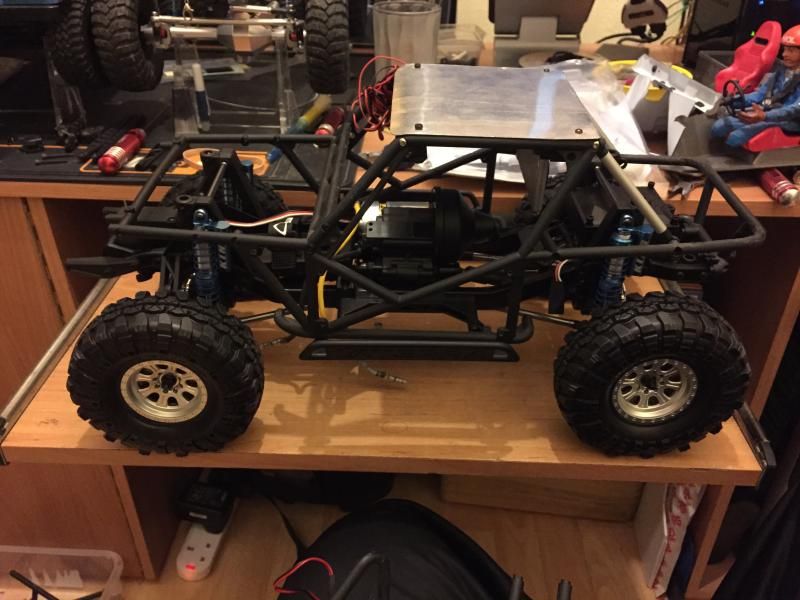 Pleased on how it was looking, now figure out how to mount the sucka!
Not wanting to do too much fabing up of parts, I tried my best to use most of what was either on the Wraith frame or in the Ascender kit.
Rear mount sorted...the body posted are from a Losi crawler....
The front took a lot more thinking about but a simple solution was eventually found. Parts from the Wraith frame and Ascender body posts.....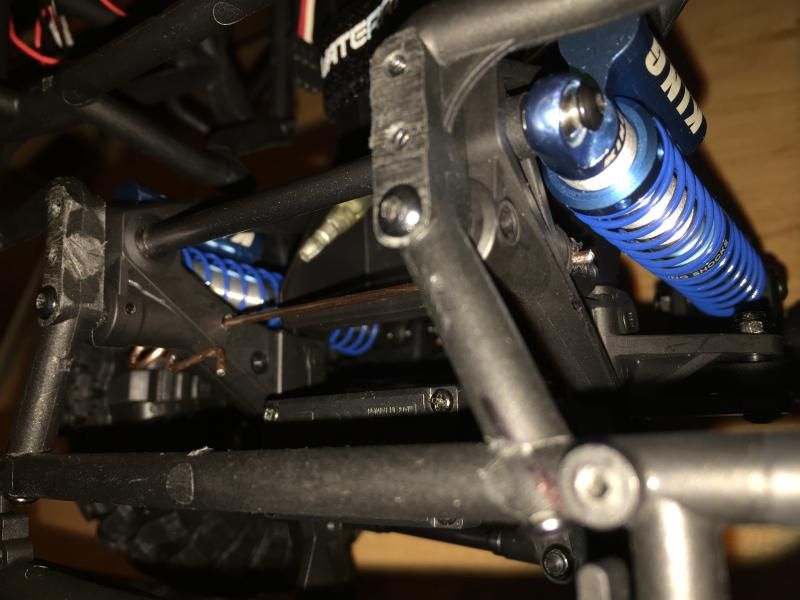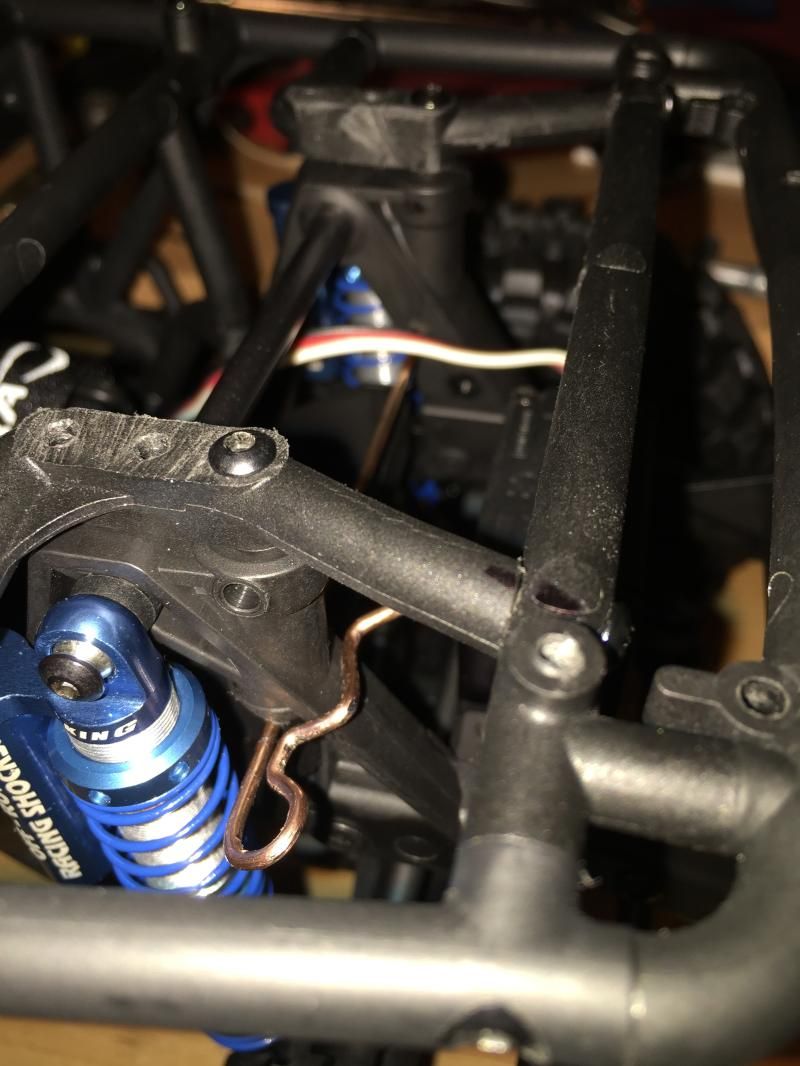 My next challenge is the fitting the wraith interior. Looks like some hacking to be done!