Hi,
I have always loved this generation of Pajero, and Team Raffee makes the Pajero in 5 doors with 'standard' 313mm wheelbase, so I ended up looking for which chassis I could put underneath without spending a fortune on a GCM chassis or equivalent , and then I was told on another forum that the Ascender axles are designed to be able to be shortened. I scoured the web to see what I can find not too expensive used ascender and there was a new one to go up but used, with a few more elements (2 speed gearbox , esc and motor) at a good price on e-bay, so I had to buy it
After assembling the chassis, with Chinese wheels that I found nice, various crafts to mount a standard size gearbox servo and a standard size battery, to attach the body at the rear without drilling it, and shortening bridges and front links, painting and mounting of the body, that's what it gives once almost finished: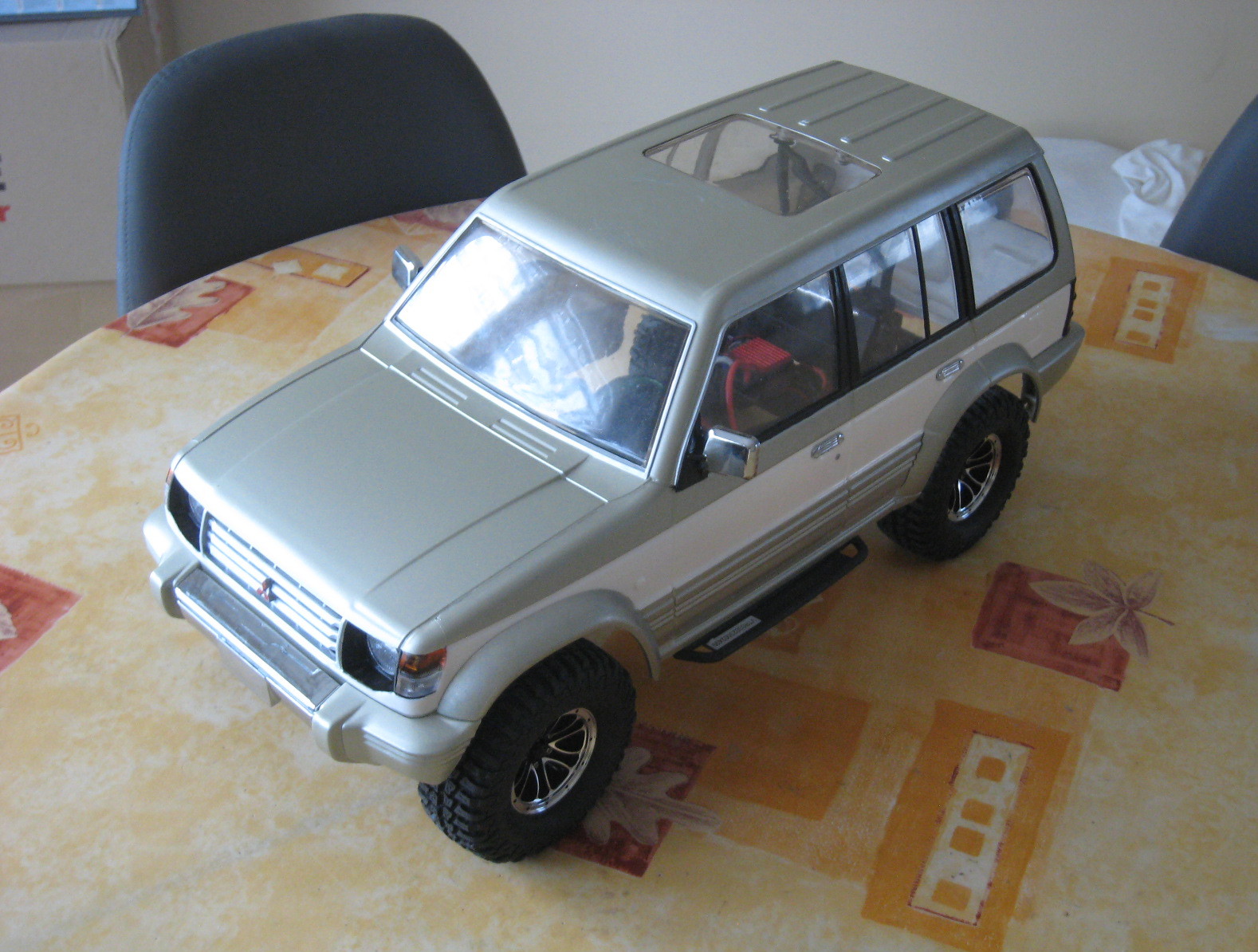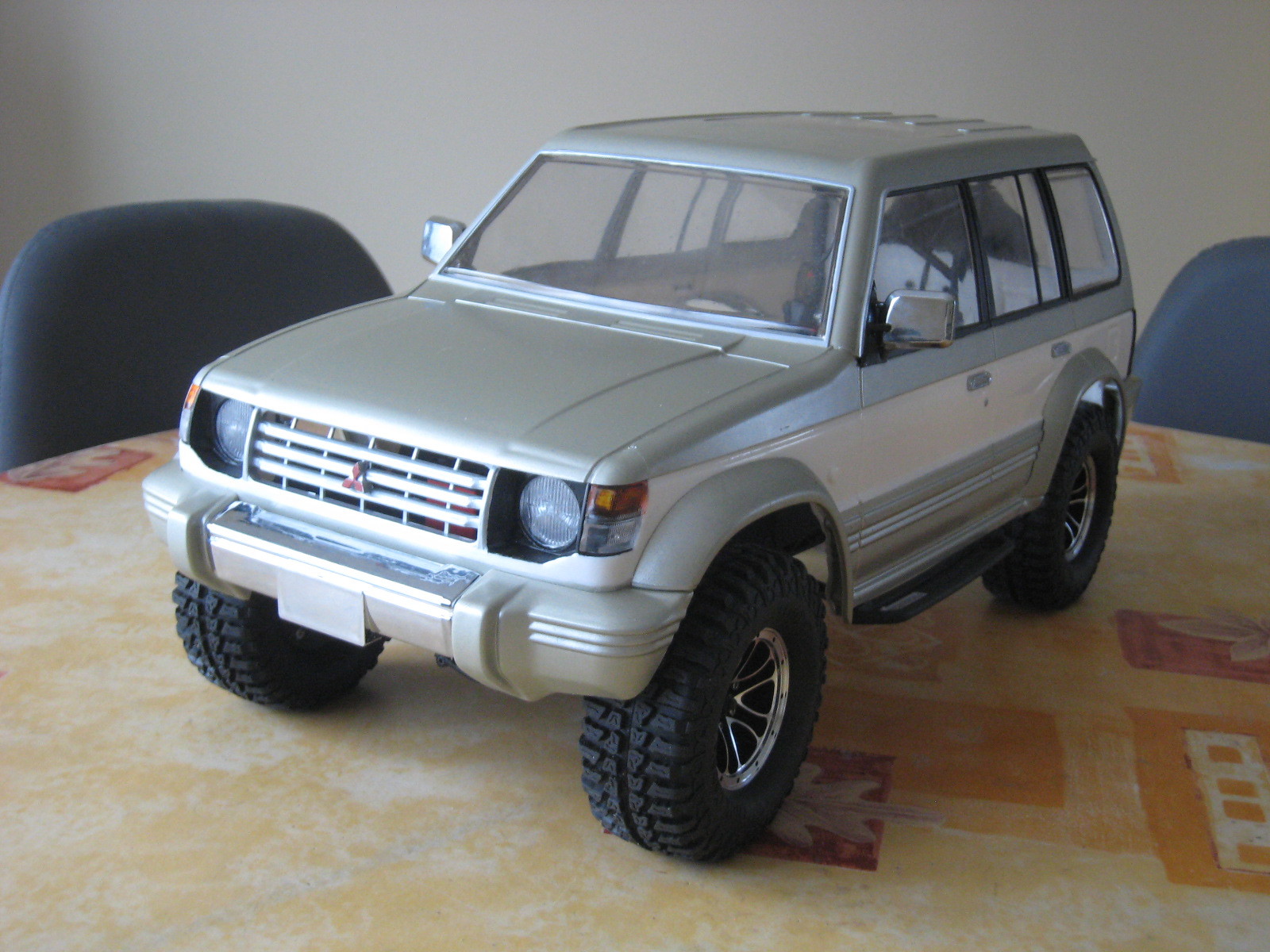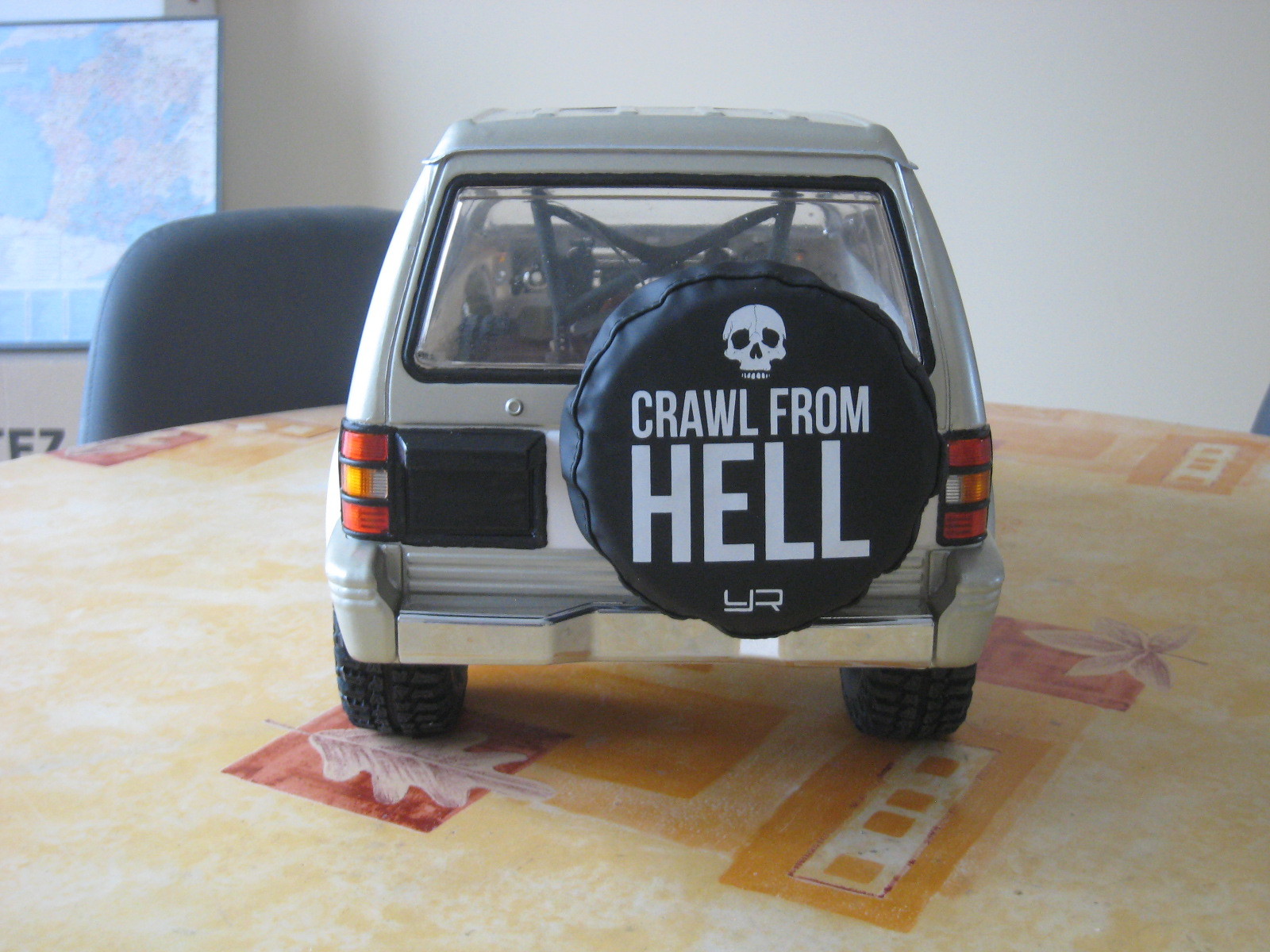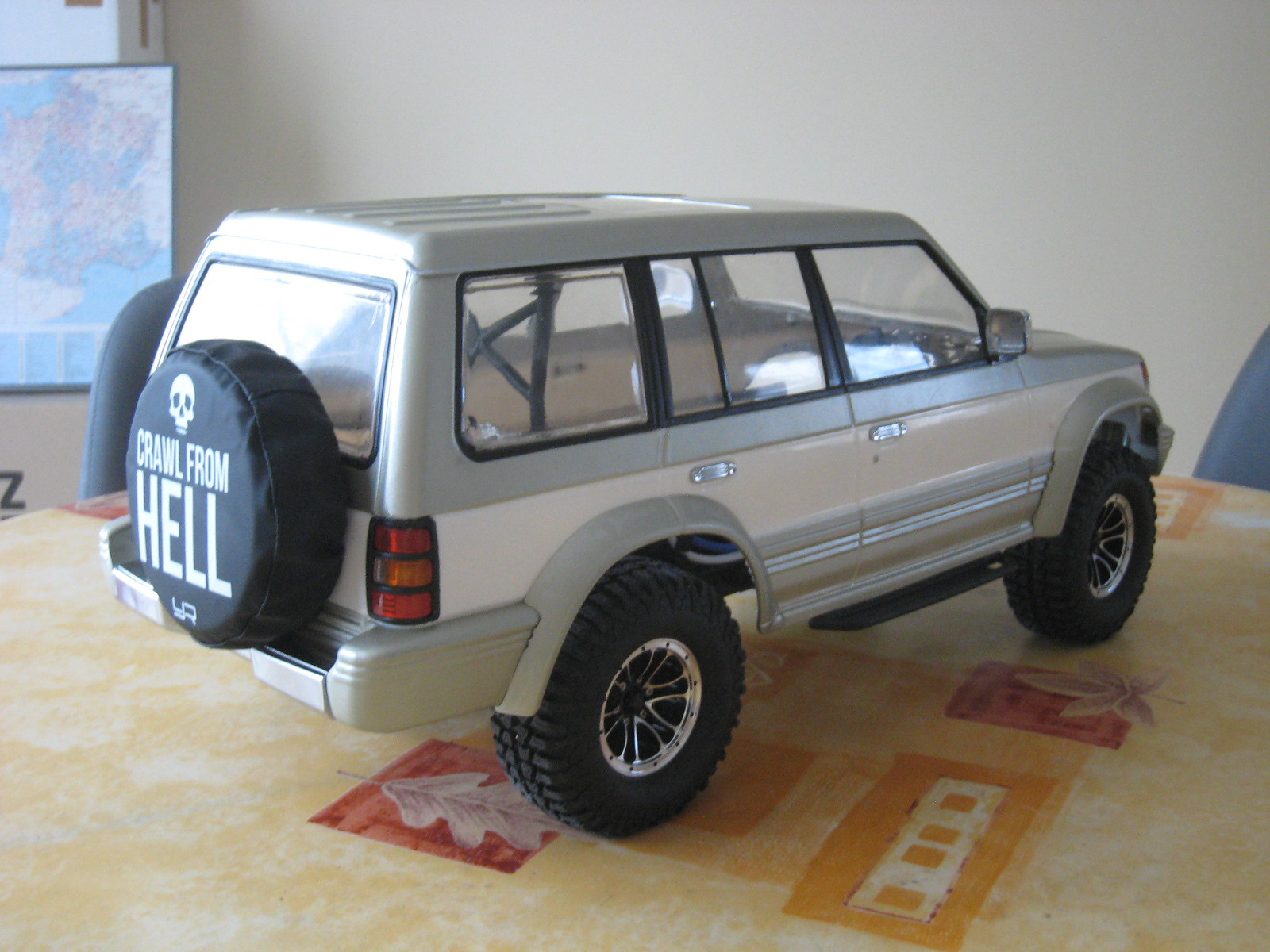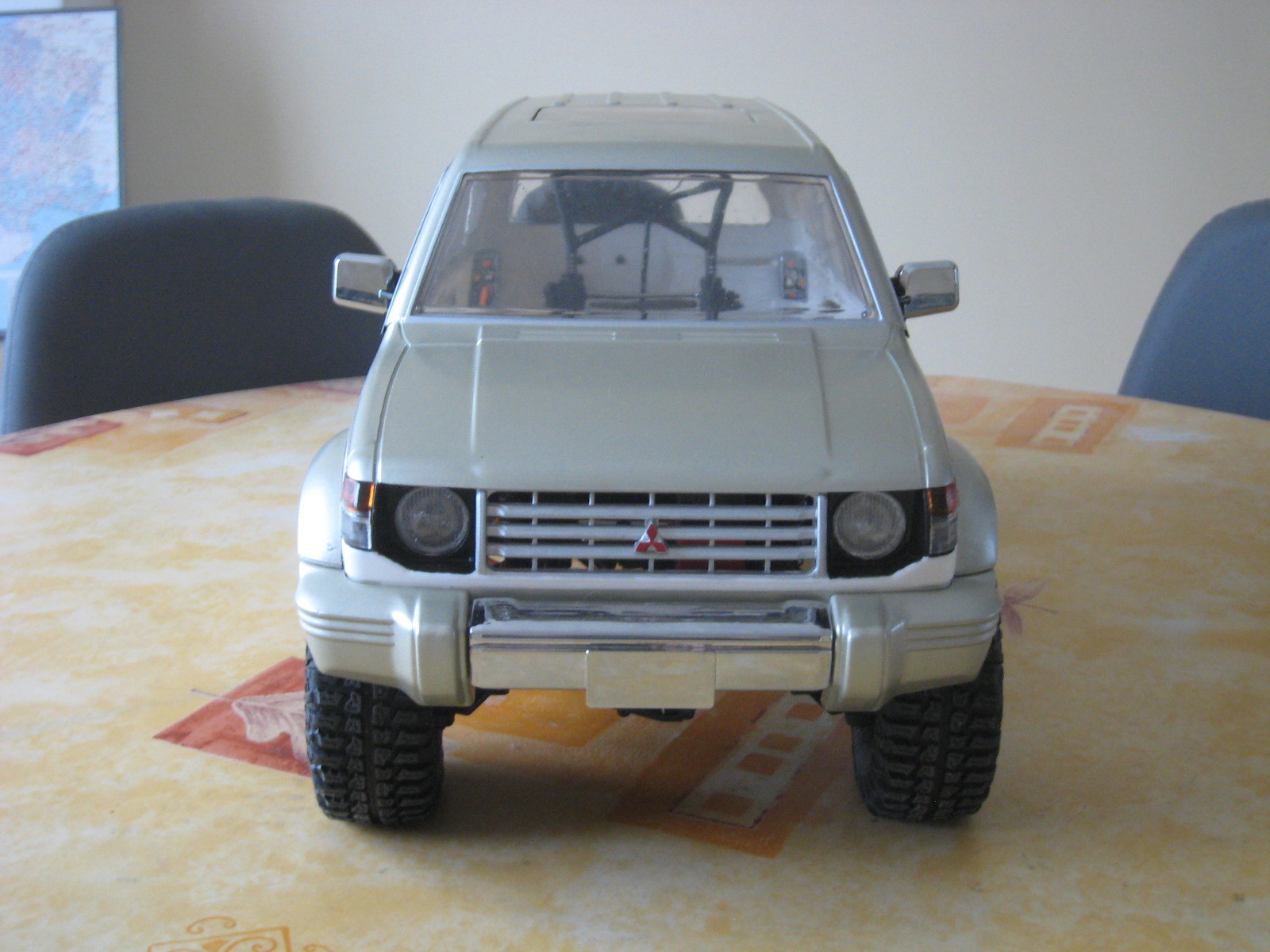 It only remains for me to make an invisible body support for the front (I had taken magnet supports but they are not strong enough to hold the body well

), to paint the repeaters of turn signals when I manage to find Humbrol orange paint and add the headlight windows when Jsscale where I bought the body, has been able to find me the best part ( I had two identical parts with the body instead of one for each side
). I will also probably add springs of 4 colors pen in the shock absorbers to switch to semi-droop.
The Ascender chassis is easy to assemble, shortening the axles is not documented at all but it is done quite well too

As for the body, the final result is not bad at all, but in terms of molding, deburring, adjustment of parts, screws, Chineses are far from Japaneses!

I had to buy longer screws to fix the fenders (those provided barely protrude from the body once fully screwed), replace others whose heads twist and fart by screwing without even forcing, and add since it is missing, especially for fixing the glazing. About it, it's a pity that it's not tinted, because it lets see a big void in the car, and there is no specific interior for it.
By the way, I said above that I have always been a fan of this car ... here are some family photos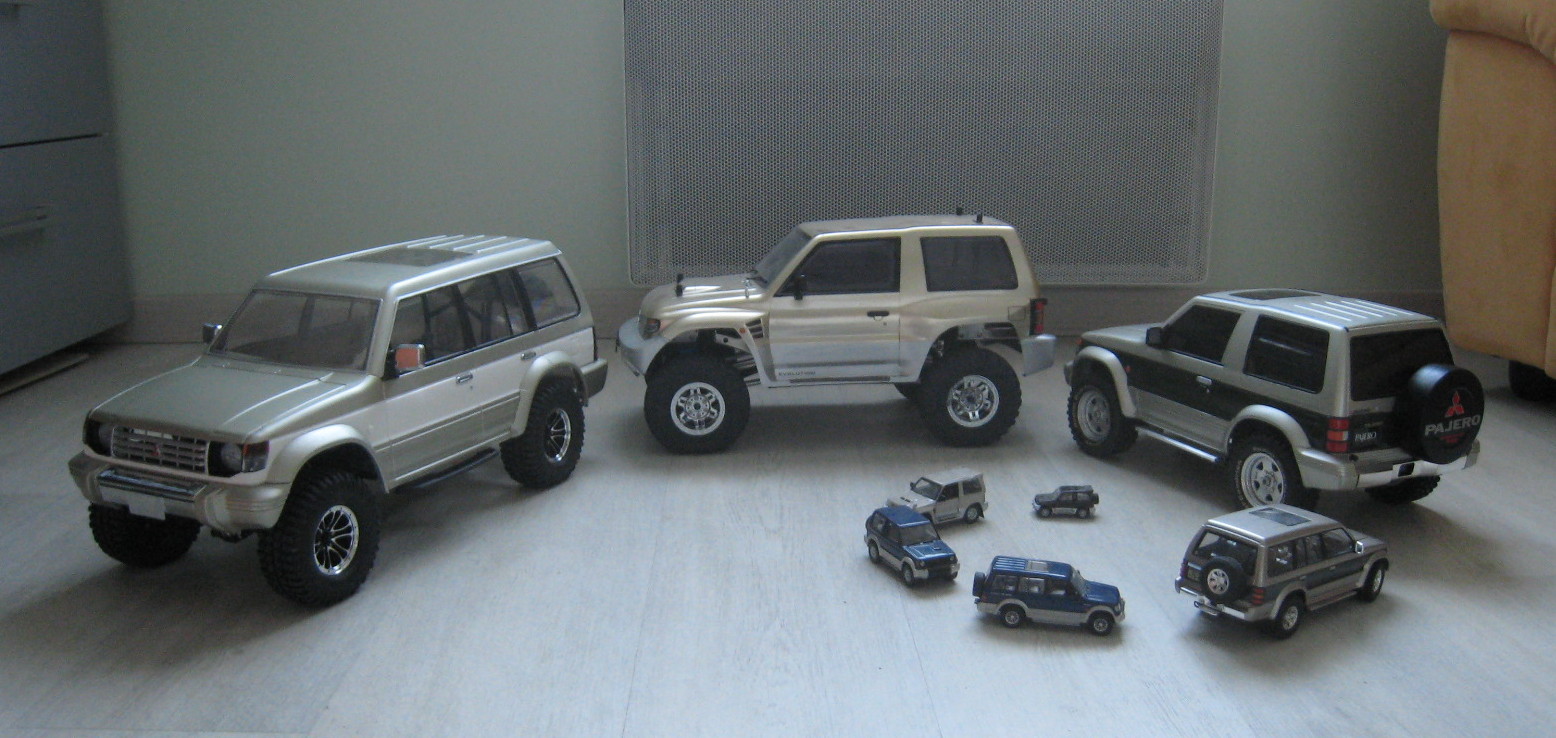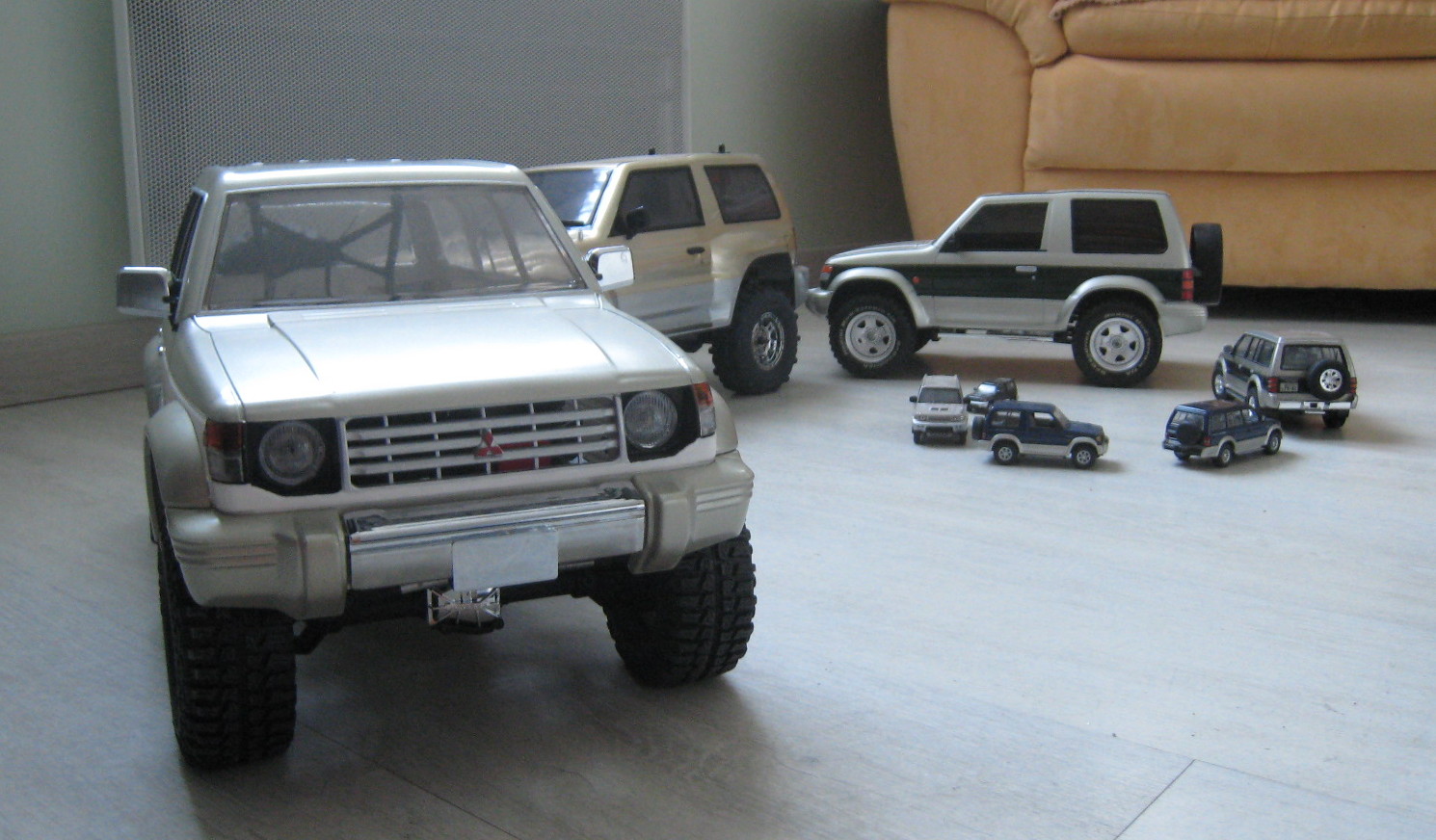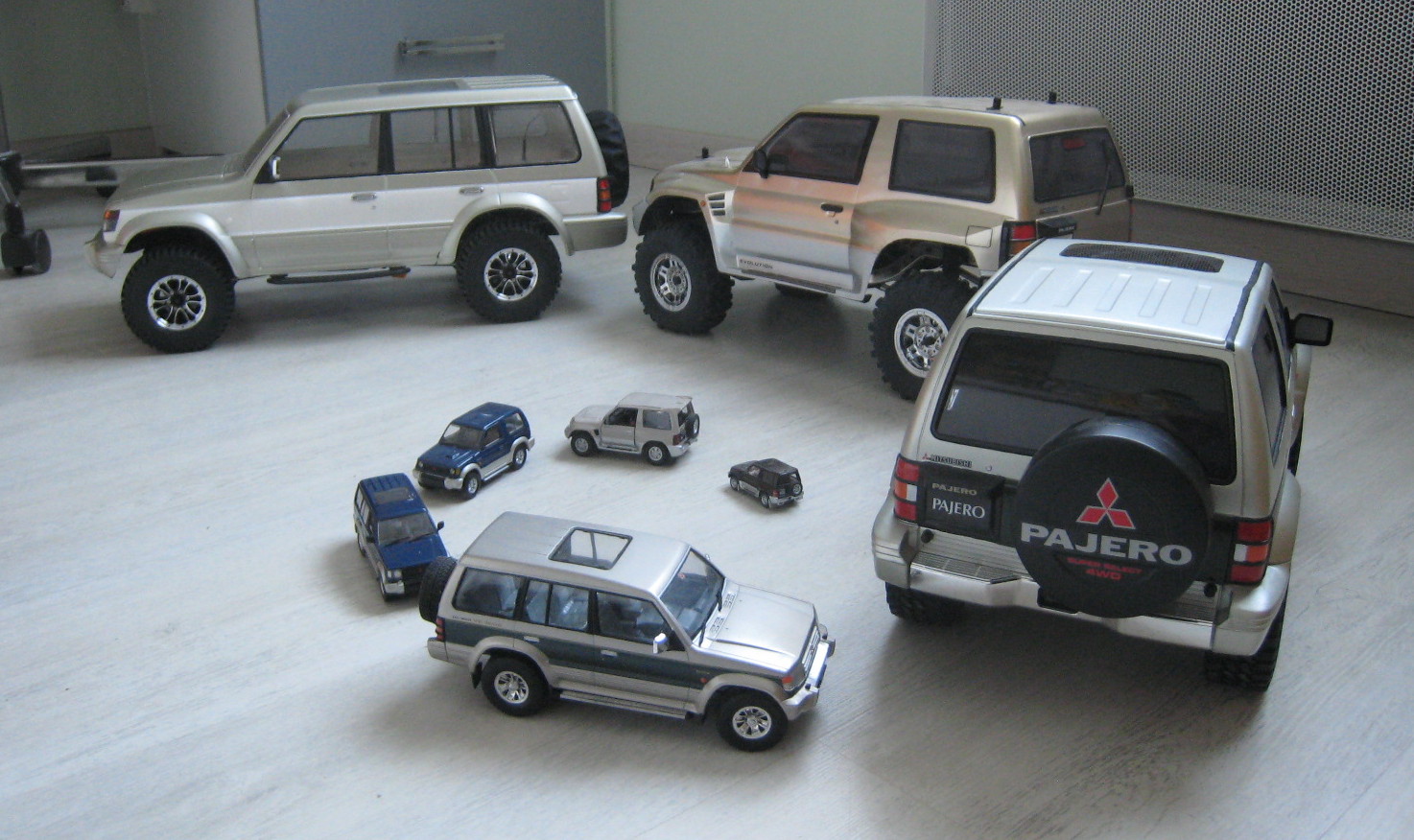 CyberFox.
P.S.: for such a long text, I used google traduction to help me from french to english, so it's maybe not perfectly understandable, I apologize for it