I had a request for a lighting switch that had three positions.
He wanted to be able to just turn on the running lights (parking lights) and then turn on the headlights as well. This could have been done with two channels on your transmitter, but with this little circuit, you can do it with one three position or linear channel.
The three positions will give you:
Off
Light circuit 1
Light circuits 1 and 2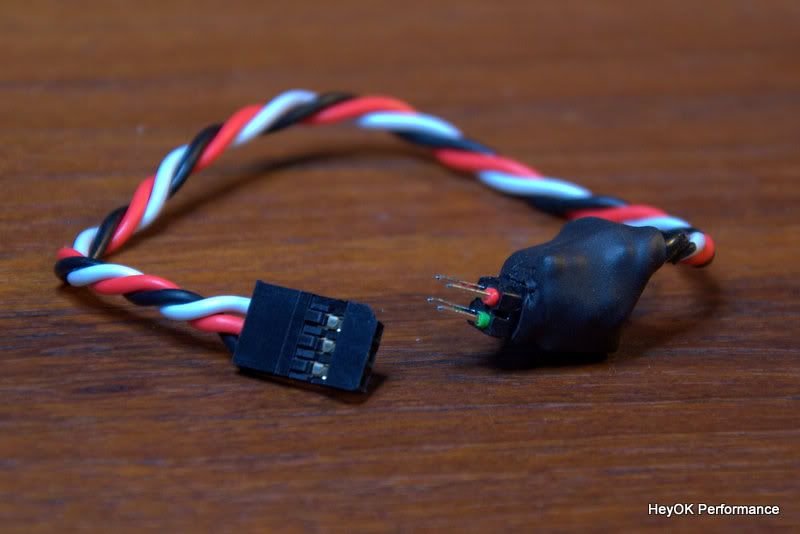 The electronic switch will send power from your receiver to the pins on the end of the circuit. Red to black is lighting circuit one and Green to Black is lighting circuit two. These pins are compatible with servo connectors.
Park Lights, Head Lights controller $25