I'm not sure I understand much of what you wrote.
I'll answer what I think you were asking, but if I have it wrong, please try again.
Quote:
I recently modded a 3 position switch into my controller. Seems to be working fine.
Into the light controller or your remote control?
To do what? Maybe to operate the three position channel input of the light controller?
Quote:
Can someone tell me what color is the park lights
? Red? On my car I only have one set of red lens for the brake lights. Where can I put the park lights?
Are you asking what colour pin on the light controller to connect your park lights?
I would suggest the second white one from the end (has the label Park Lights).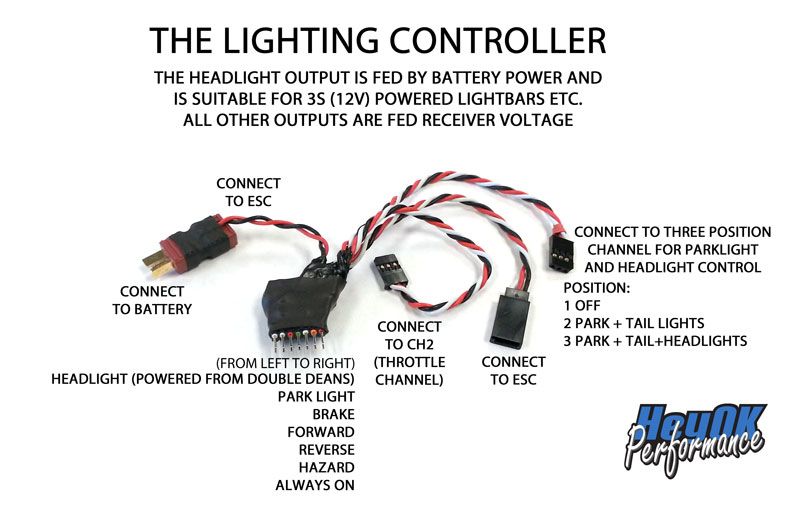 I hope those answers were of some help.
Al