A little side project we are gonna be doing at our shop is building small scale cannons. We have 2 of these assembled and test fired, ready to ship. We can build as many as needed if the demand is there. From the date of order, to date of shipment should be between 3 to 5 days depending on work load.
The bore on these are .500", we recommend using .485"-.490" round balls with a load of 20-30 grains of powder by volume. We've tried 50 grains of powder and the cannon's took it, that is a pretty hefty load for such a small cannon though. All of your supplies can be picked up at most hunting suppliers or sporting goods stores.
To shoot the cannon, you'll need
1 bottle of black powder (This is what we used

Pyrodex® Powder – 1 lb.
)
.50 cal Lead round balls (.490" actual size)
Hornady® Round Balls – Per 100
Primer cord or cannon fuse.
Piece of 3/8" wooden dowel to use as a ram rod.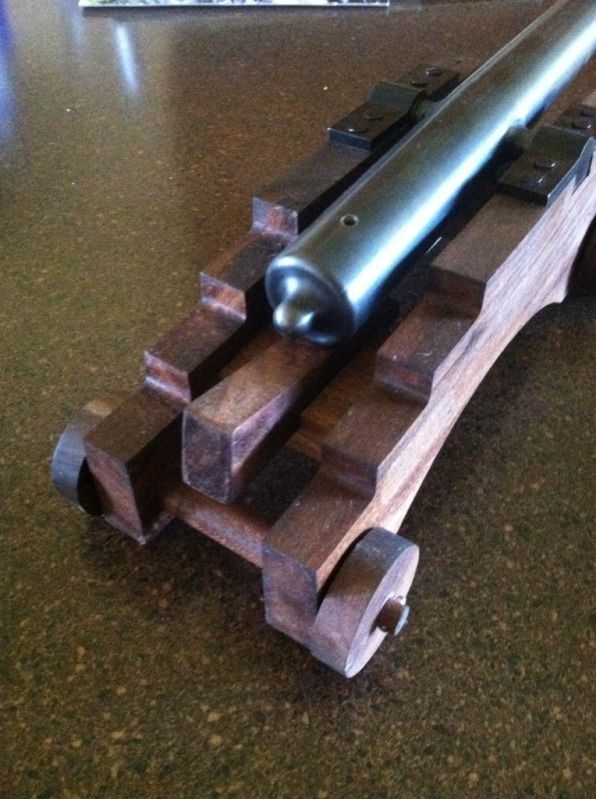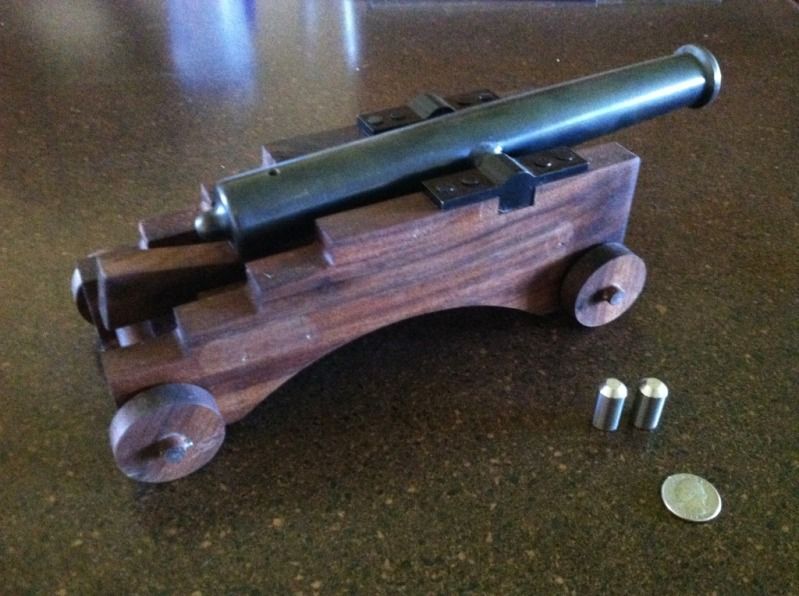 We didn't have any round balls to shoot, so for this video I made some stainless slugs. (pictured above) These cannons will be for sale as the orders come in, so we won't have a stock pile of them sitting. They will be sold for $150.00 plus shipping cost anywhere in the U.S.A. If your interested please contact me for pay pal and shipping info. Thanks for looking.