Product Description
New June of 2015 the 2.2 STEALTH SLW wheel
Whats New:
SLW style wheels have the standard detatchable hex hub mounting specs. Therefore an additional mounting hub is requiered for each wheel
2mm hardware is used on the beadlock rings and 4-40 screws are included for the hex hub mounts.
The outer ring screw hole pattern on the 2.2 STEALTH SLW has a 24 hole or 8 hole mounting option. This allows for the use of an 8 hole outer ring in comp situations for quick tire changes or a 24 hole outer ring for scale effect.
Excess material has been machined out on side walls on the inboard wheel walls for weight savings without structural compromise
Sold Individually. Be sure to add the desired quantity to your cart.
-2mm beadlock ring screws included
-4-40 center cap screws\hex hub screws included
-The inner ring is included with each individual wheel purchased.
-The desired outer ring must be purchased separately in the RC Bead lock Rings section of the website.
.
-8 HOLE RING can be used on the outer surface if desired.
.
-Motoworx SLW centercaps are not included. Please choose between these or scale hubs in wheel accessories.
.
Specs
Backspacing .6″ to slw hub mounting surface
Wheel width (w/o rings)1.1″
Fully assembled weight 5 oz.
SLW mounting specs.
http://motoworxracing.com/?product=2...alth-slw-wheel
SHOWN WITH SLIM RING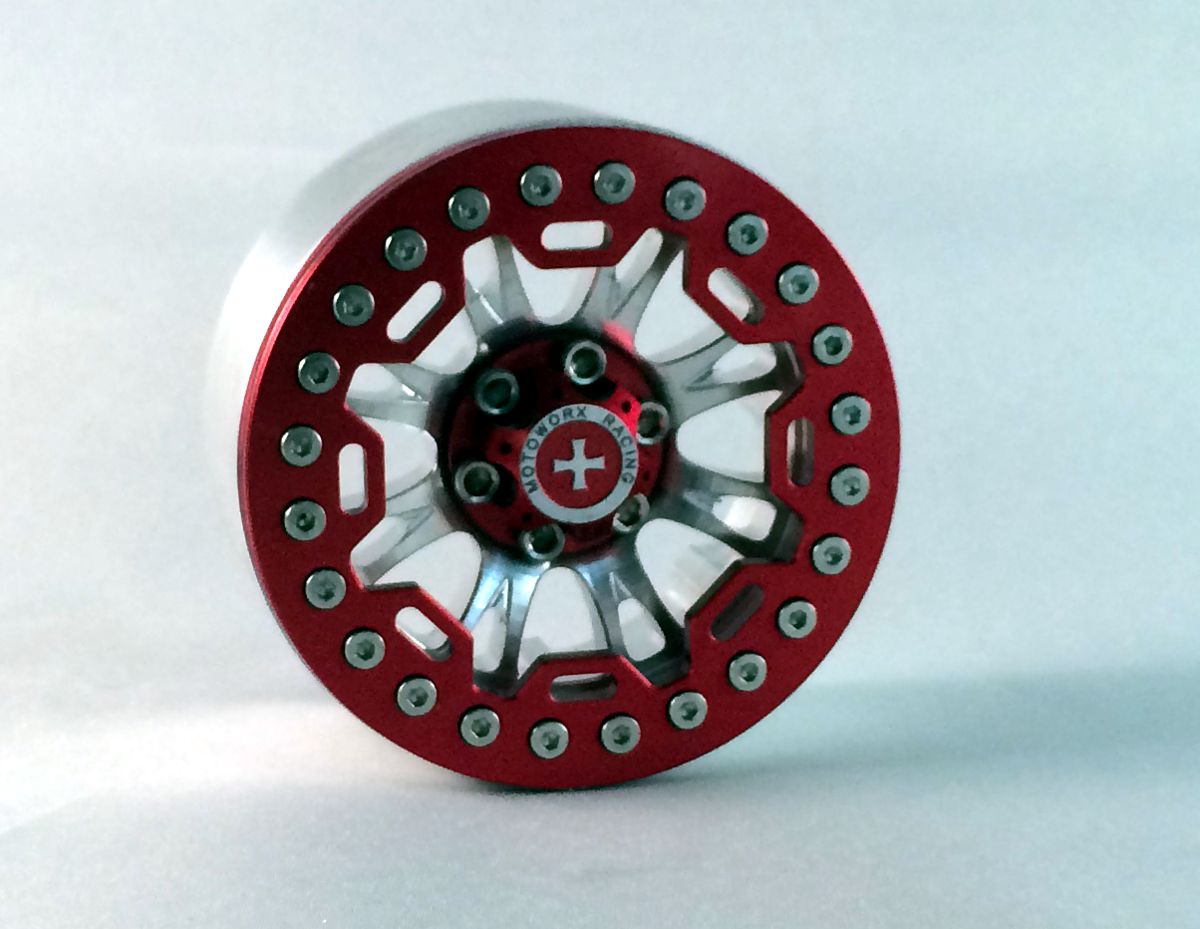 SHOWN WITH HDX RING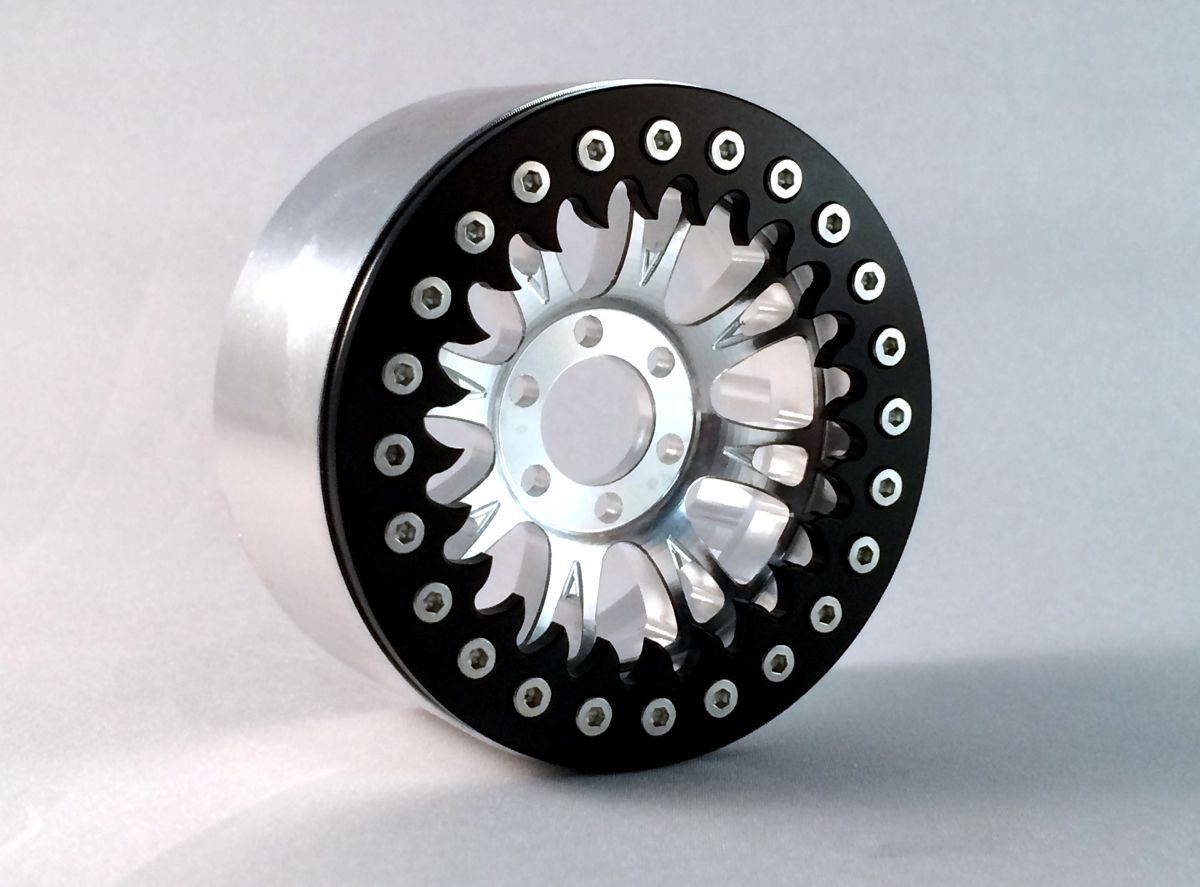 SHOWN WITH SHARKBITE RING