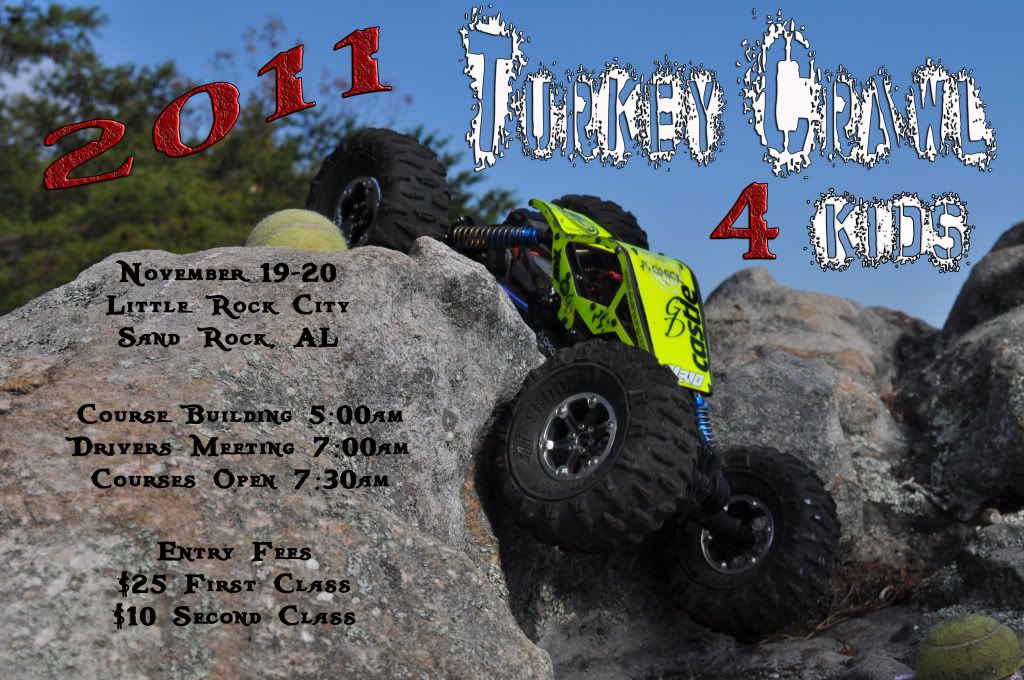 Hey guys/girls...just wanted to give ya'll a heads up that the Turkey Crawl is back again this year! We're combining the Crawling 4 Kids event with it this year which should help to raise even more to be donated!
We will run 2.2, 1.9 and Super class. 1.9 and Supers will run on Sunday. We will run 4 courses of 7 gates with 4 minutes.
Once again we need judges to volunteer in order to make this event work! If you would like to judge or be a timer/score keeper please send Ittybitty a PM.
Here's the link:
http://www.rccrawler.com/forum/showthread.php?t=334556