Lost? Stolen? I'm not sure but it's been missing for about 2 months .... I'm going to get an SCX-10 soon but it's worth a shot.
Tamiya CR-01 FJ Kit
Proline Cherokee body, teal/white/black
Traxxas waterproof servo, esc, radio box
big capacity, like 5000mah, regular 6 cell stickpack
stock tires siped
hidden antenna
zip-tie canti mod
I forget the brand name, but has a purple breathable air filter cover over the motor
scale stuff including micro machine r/c with pistol grip that I made, jack russel terrier figure painted as a former dog I really owned, lots of stickers, I made fender liners for it, windshield wipers, side mirrors ..
etc.
furthest evolution of the FJ
test fit phase.
XJ-01 videos
as it was.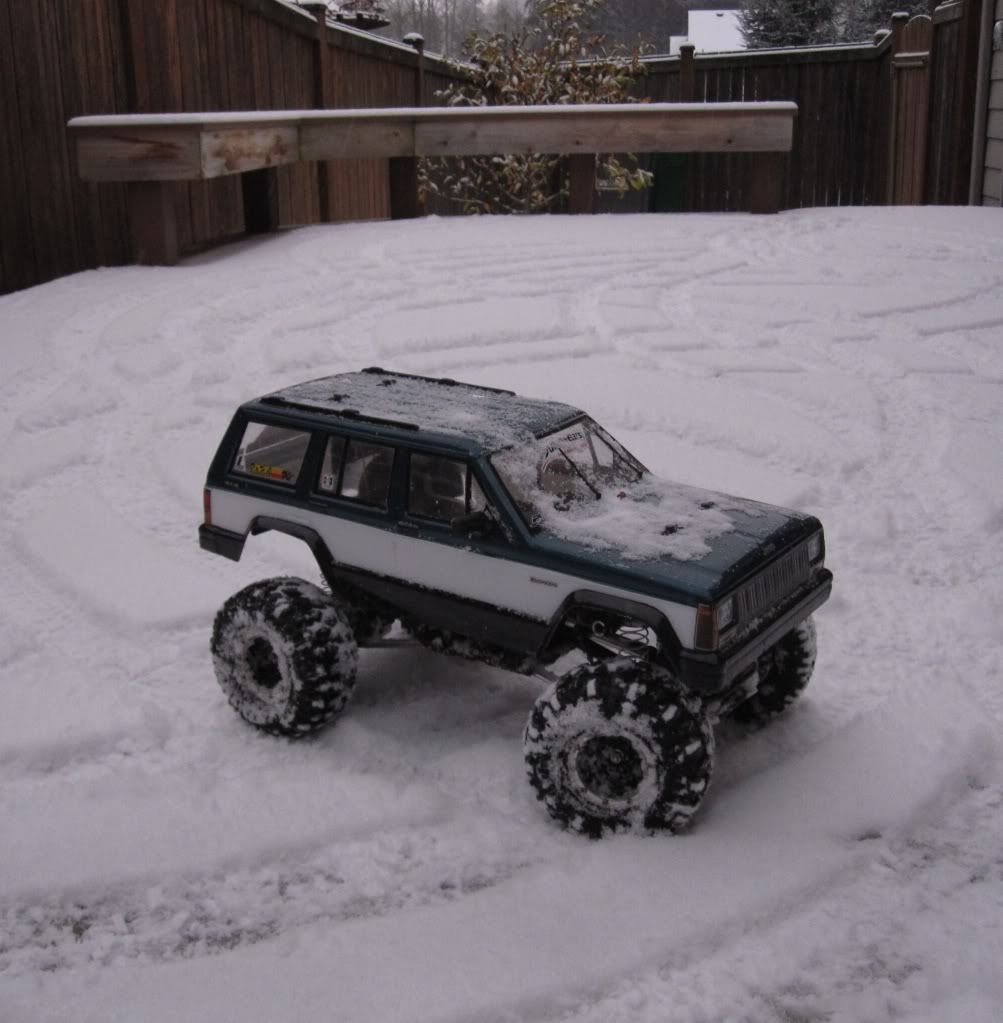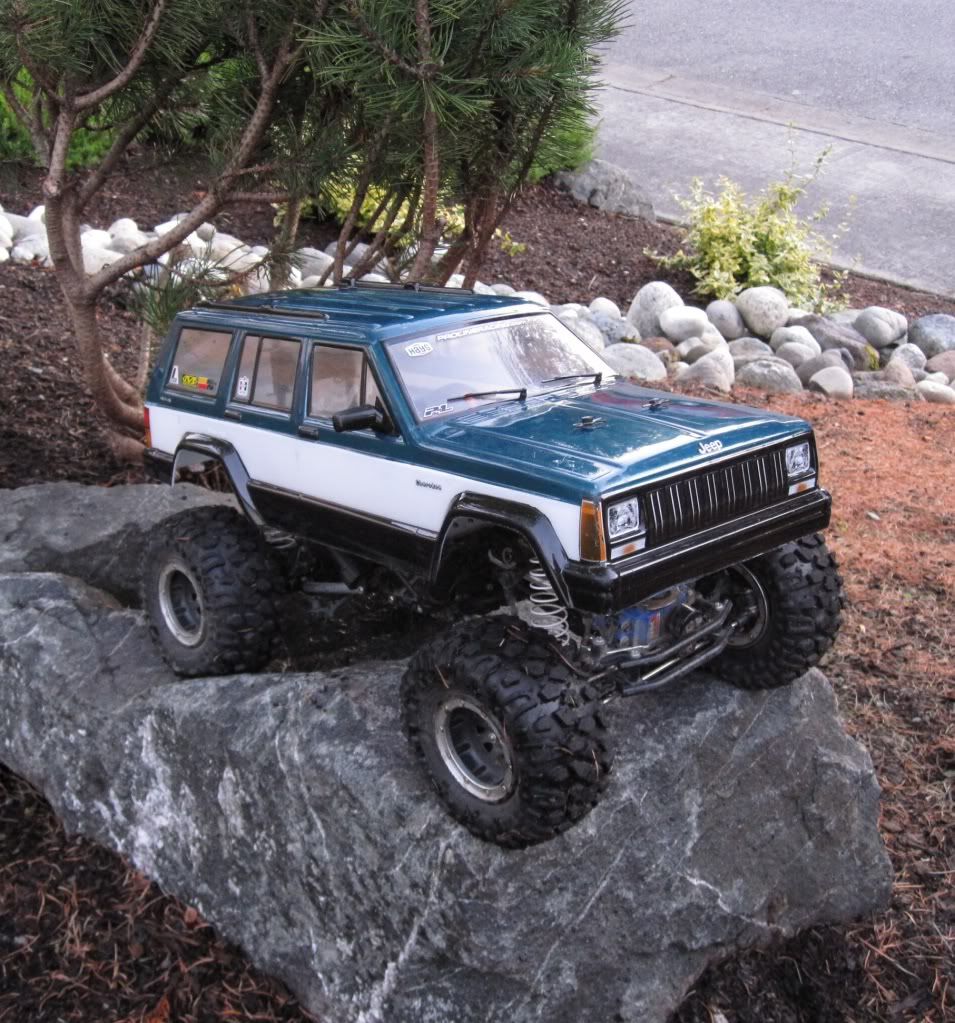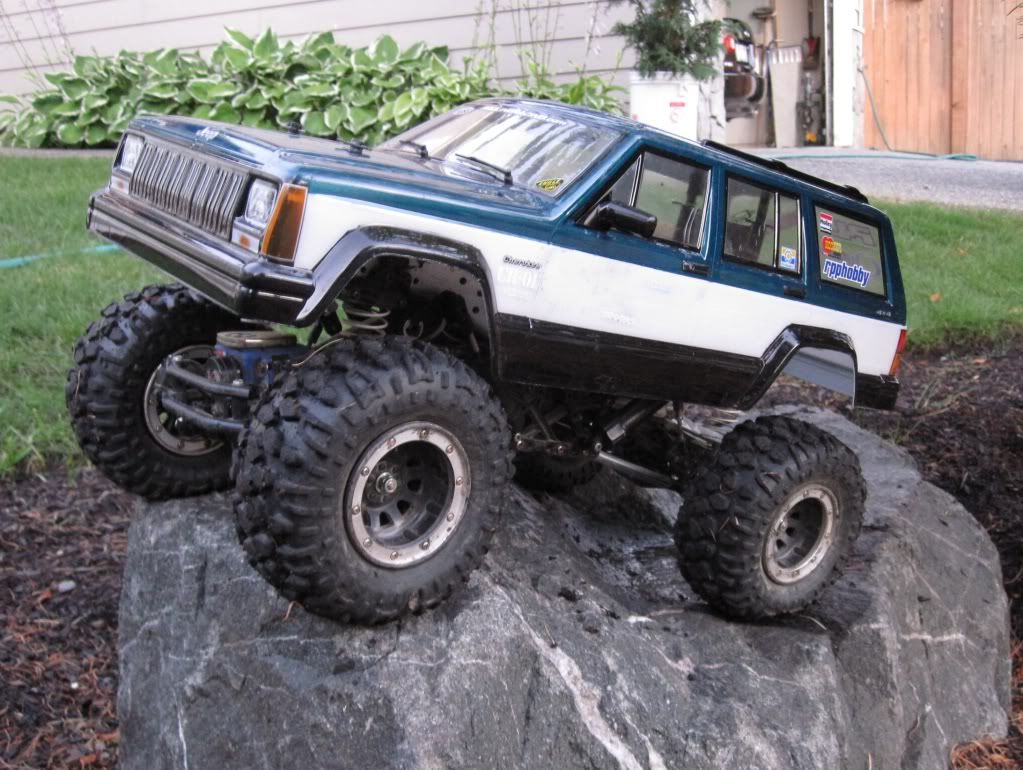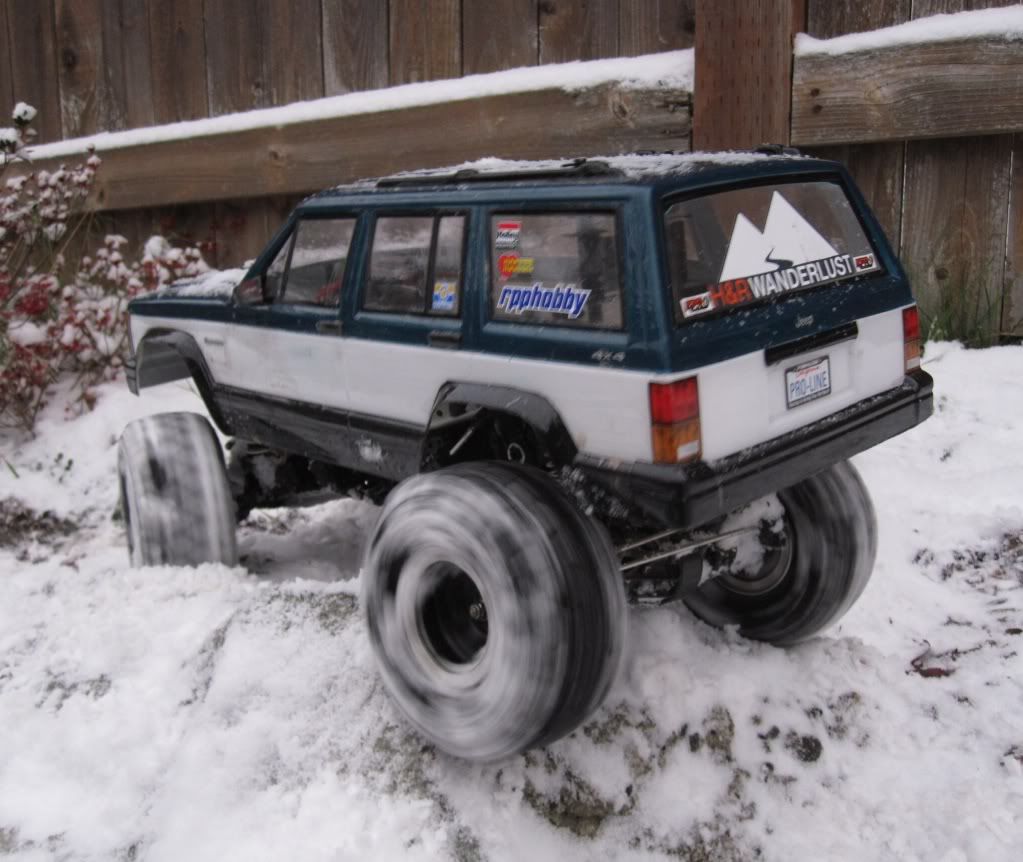 also missing is the parts/tool box. clear plastic, loaded with tools (including very expensive Snap-On bits

), spare parts, junk parts, extra stickers, batteries, paint, etc. ........
anyway, T.I.A. and see you in the SCX threads soon