Yeah thats the downside to aluminum. It doesn't flex.
I haven't updated in a while. So here goes.
Wish I had gotten some pics of the build process, but oh well.
The new body, its also been lowered, a lot.
The mouse nest... Gonna clean this up once I get the FXR to put in it.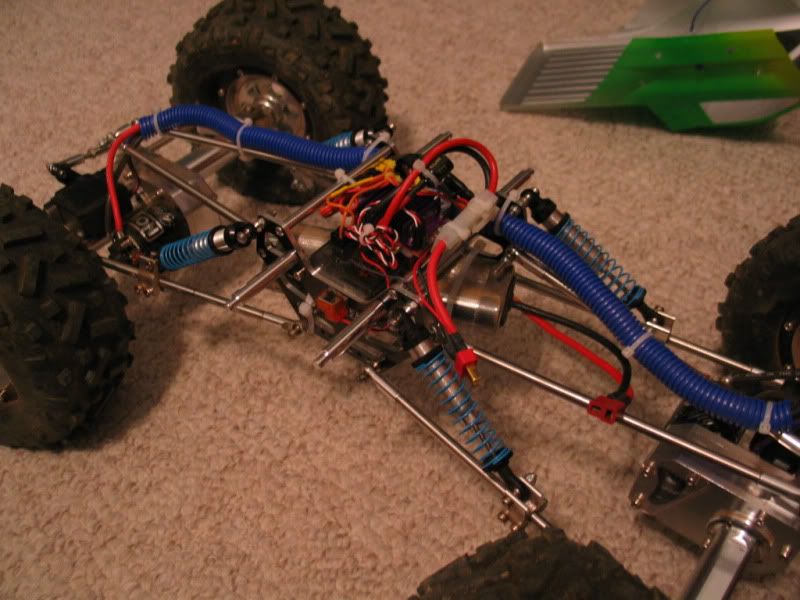 The bent sideplate. I bent it back as best I could, not worth replacing it just yet.
The shorter screws, and the servo arm (red was the only color they had).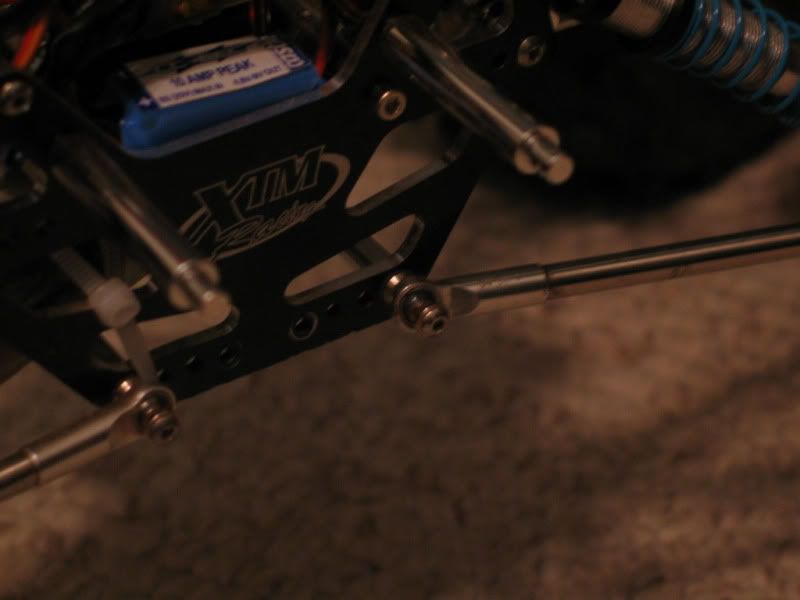 The undercarriage. The battery is just temporary. I have the 8 cells which I had planned to mount on the axles, but they don't do me much good with the Rooster ESC, since it can only do 7. Gonna mount those when I get the FXR as well.
And it's still got that flex, though not quite as much now.
So far... I don't like the ESC or the motors. The ESC just isn't as smooth as I would like it to be when it starts. It's either that or my radio, but I don't have as much trouble starting smooth with my velineon brushless Rustler as I do with this thing. So I'm still leaning towards the ESC. I'll find out when my FXR gets here.
The motors make a ton of noise. I figured it might go away once they got broken in some. Nope, they have over 3 hours run time (which should be plenty) and they still click their little black cans off when they're running. What did I expect for $20 though right?
The drive train on this thing has a TON of play. I can roll the whole thing back and forth about an inch and a half before the gears turn far enough to catch and the wheels stop. I know some play is normal, but this seems excessive to me.
The stock tires have actually kinda surprised me. They're still not as grippy as I would like, but they do much better than I thought they would,
And the shocks are leaking like seives. I'm not sure how much difference they're actually making though. Maybe I'll be able to tell when I get some decent ones put on it.