well here is a short report on what was done to make my x-factor for the rcx show this year.
strated off with a clean chassis...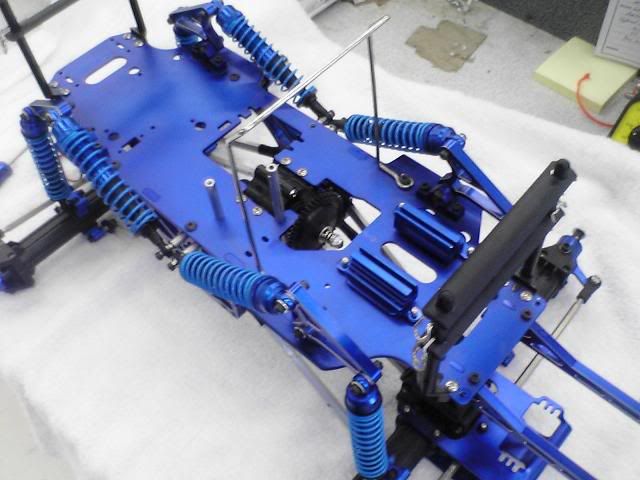 to mount a traxxaz 72 tooth spur we drilled 4 mounting holes in the stock slipper plate and mounted it on the outer most pin hole on the out put shaft. there is no longer a slipper. it is direct drive now.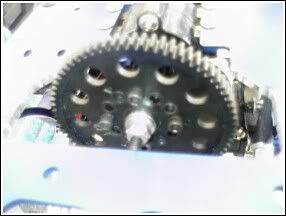 to mount the electric motor we just found some angle aluminum and mounted it to the chassis. i used a prototype mtronics brushless. the pinion is an 8 tooth.
to make the truck be able to go in reverse we made a adapter for the main shaft that eliminates the one way bearing inside the trans as well as the 2nd gear.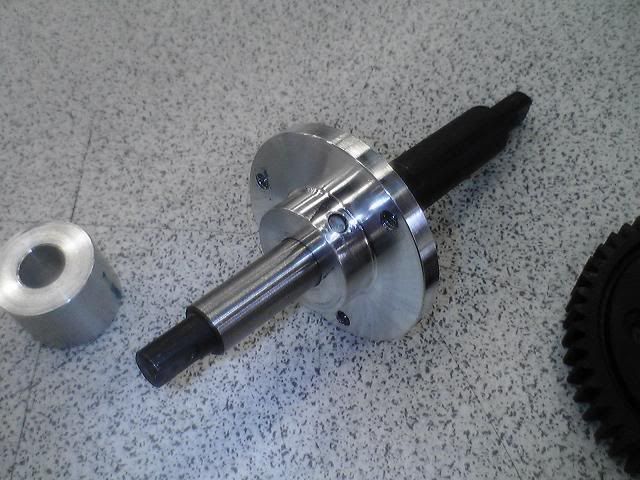 we also locked up the diffs with 30 minute epoxy. to help with more suspension travel we removed the upper link mounts and run 4/40 all thread through the rear holes in the diff case. i also unthreaded the rod ends on the links and added 2 washers to ever end to give a little longer wheel base and still not have to change the drive line.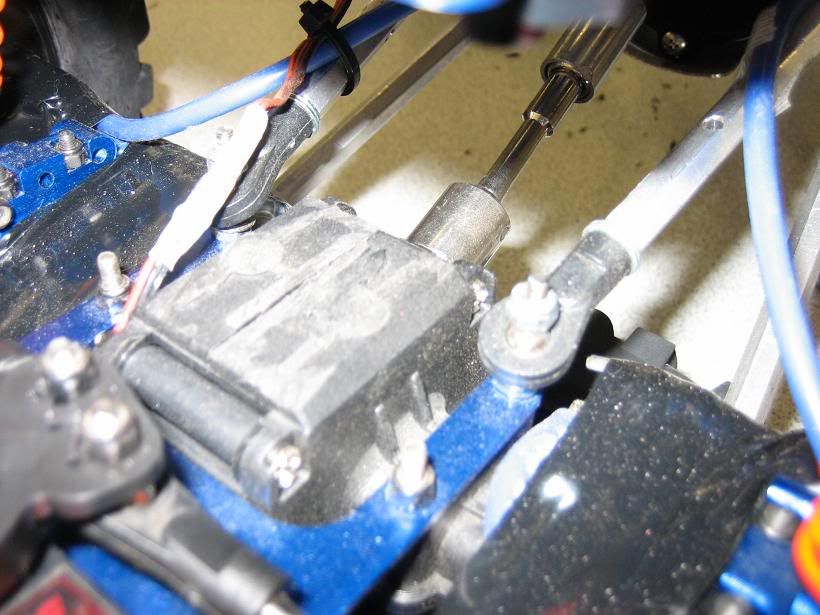 now the fun part, mounting the battery pack. i used a 6 cell ib3800 from promax. i tore the pack apart and mounted them on the front axle. did that so that all the weight was solid on the front axle for traction instead of on the chassis.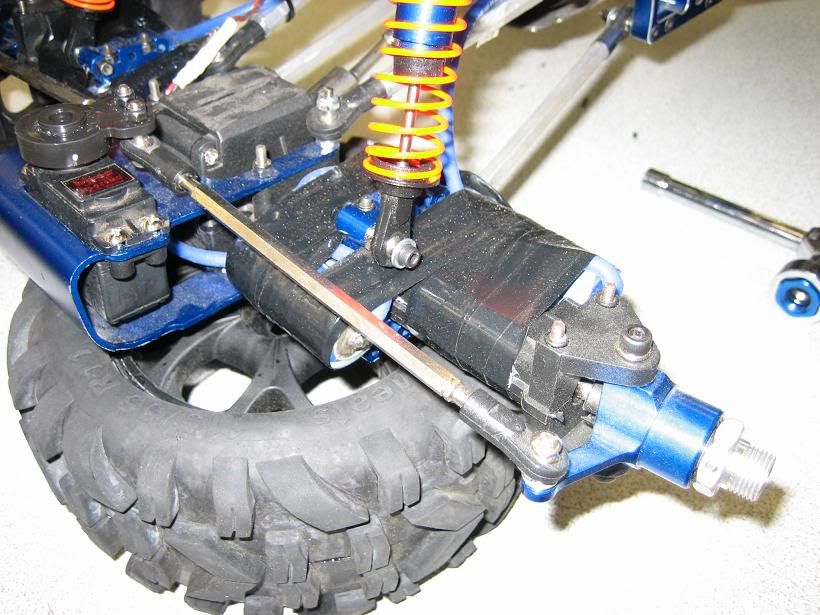 i added 4 wheel stearing that is run independent from my radio. so i am able to crab the truck sideways.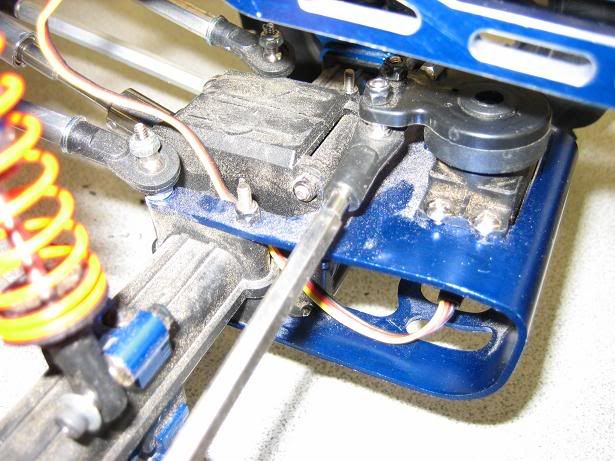 as for the tires. i took xtm large series meats and cut the center section out of them to narrow them up about 1 inch. them cut the outter lip on both sides of the rim. then glued the tires to the inner most lip of the rim.
the finished project. it is almost able to articulate 90 degrees now.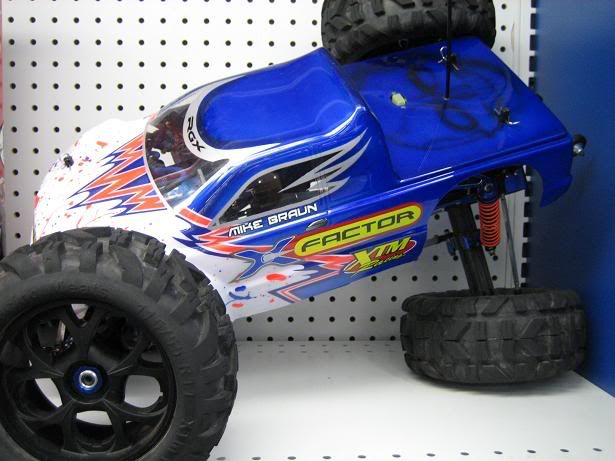 i definatly have to thank my dad with the help of machining all the parts. the idea of this project was to keep it fairly stock. and i was able to do that and have it perform fairly well at the show. if anyone has any questions feel free to ask away.