Hi everyone!
Here is my latest build for my Yeti XL chassis.
Since I bought my Yeti XL I always want to try some scale looking body options on it.Maybe some of yours already seen my Hummer and 1942 Jeep Willys body mods for Yeti XL.
Now I'm building another one but this time I extended the stock wheelbase to 500mm for more proportional scale looking body.
I used 6mm pvc sheet (forex or styrene like material) and did lots of cutting,trimming and sanding.
For the paint I used ral 6014 which is like old military look and did a little weathering.
Here is the actual progress of this beast.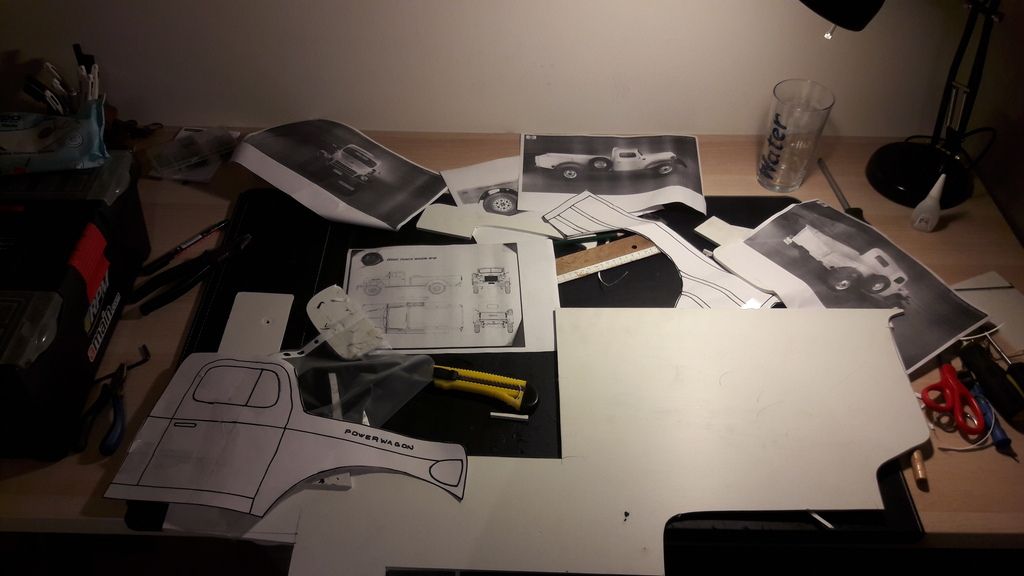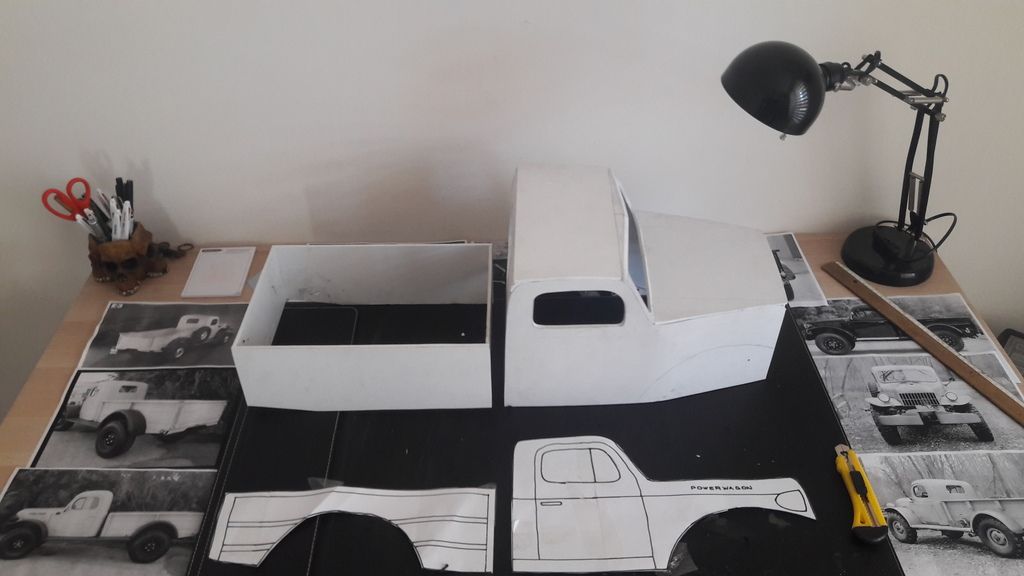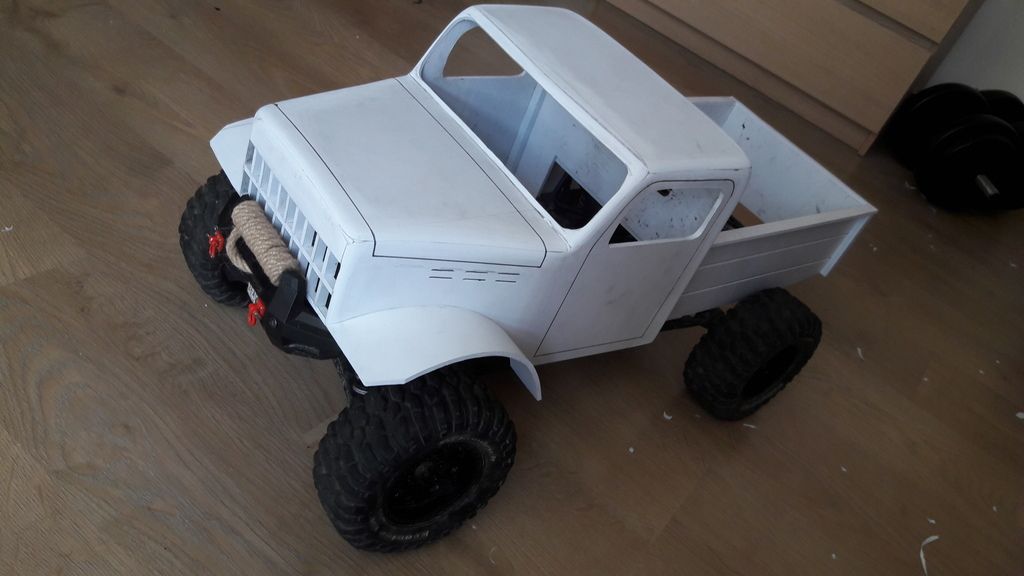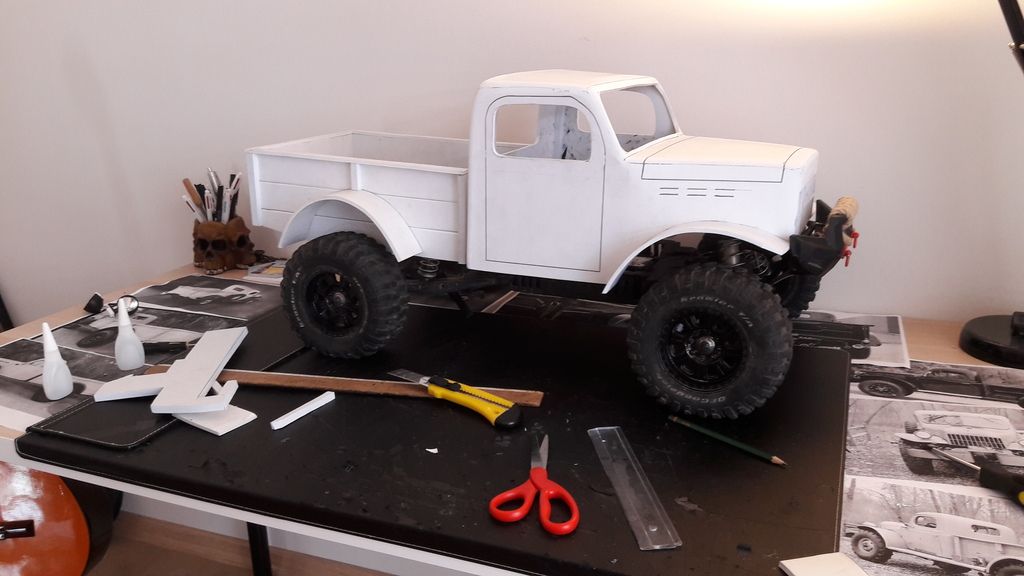 [IMG]

http://i1003.photobucket.com/albums/...621_115352.jpg
[/IMG]