Went to the LHS yesterday and found this:
A used Clod, gearboxes run smoothly, body and glass in great shape, chrome is pretty banged up, and one of the lights on the roll bar is busted off. It was in the used section (where I previously got a Bullhead for $75 bucks, and a Wild Willy 2k for $35) priced at $50 bucks! Even had an underpowered steering servo in it! I'm not sure what generation it is, the tailgate is plain, and so is the grill: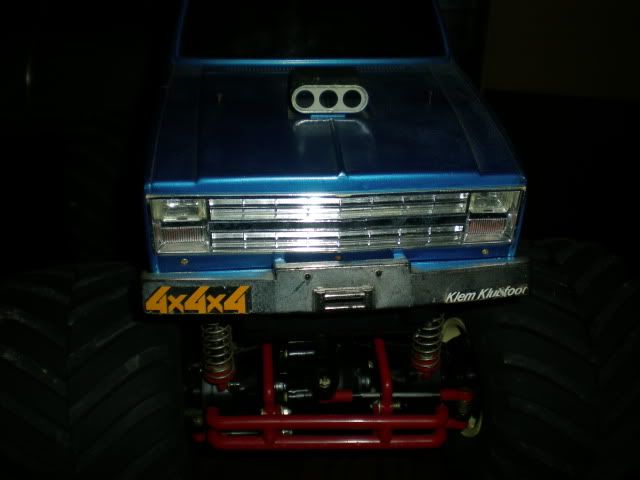 No bowtie, no stupid 4x4x4 badge. Perfect.
I'm going to keep it stock for a while, bash it, and use it for spare parts for my Clod based crawler when things start to break. The body will lose it's paint, body mountiing holes, and that stupid blower and become the basis for a scaler.....
....as soon as my bank account recovers from Friendly Towing Service....
-val