So I picked myself up one of these HPI Crawler King rigs from Tower Hobbies for an incredible deal of $114.97 to my door.
So today I thought I'd really give the rig a run through. After about 40 min of running it around my back yard, front yard and in the field by my house I decided some more tweak-age was in order.
I already changed the oil in the shocks to a heavier weight and that made a huge difference.
The steering servo like in all HPI cars stink IMHO. This one is no exception. In went the high torque steering servo I had laying around. That helped quite a bit but all the stock linkage still has too much flex. I do believe some stiffer linkage is in order.
Next up was to drill some more vent holes in the back of the wheels themselves to allow the tires to flatten around the rocks better. That helped a ton. My god it was like I went from slicks to extra sticky tires.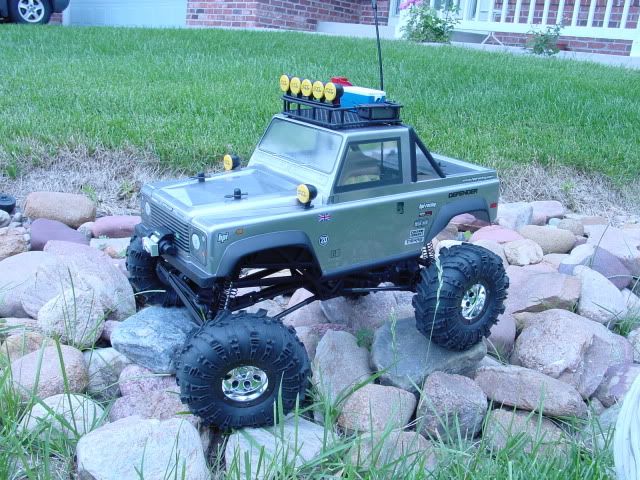 So now I felt some more challenging terrain was in order to really test it out.
Behold......my local Rock Crawler Haven!!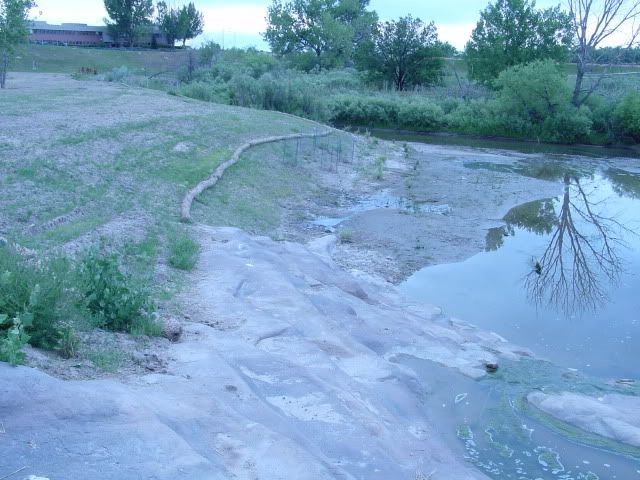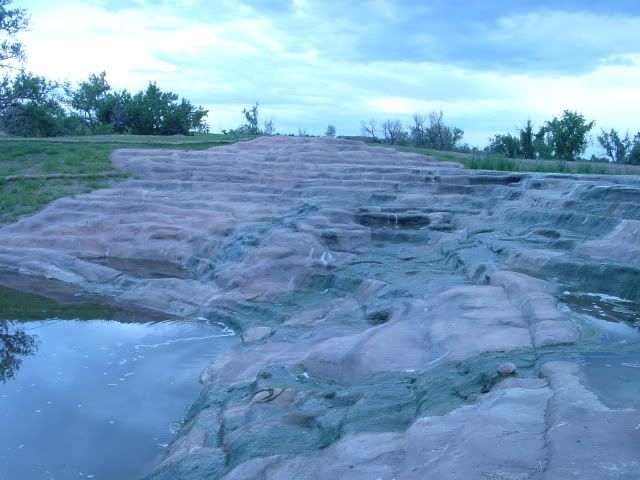 After over an hour on the same pack I determined that this baby kicks arse. What fun!! It handled everything I threw at it, well almost everything. ;D Still though, it is amazingly stable for such a lifted crawler.
Coming from a novice crawler and with a few tweaks, I give this truck 4-1/2 stars out of 5!