We had a good turnout and it went by pretty fast.
Congrats to Ty on getting the double feature win. Winning both 2.2 and 1.9.
I think its so cool how evryone borows a 1.9 from someone else, great sportsmanship.
Here are the reulsts
2.2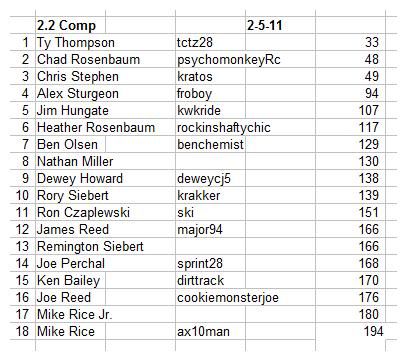 1.9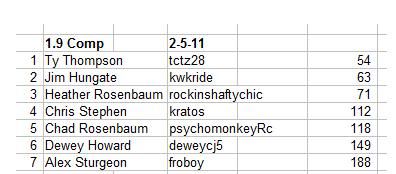 Season 2.2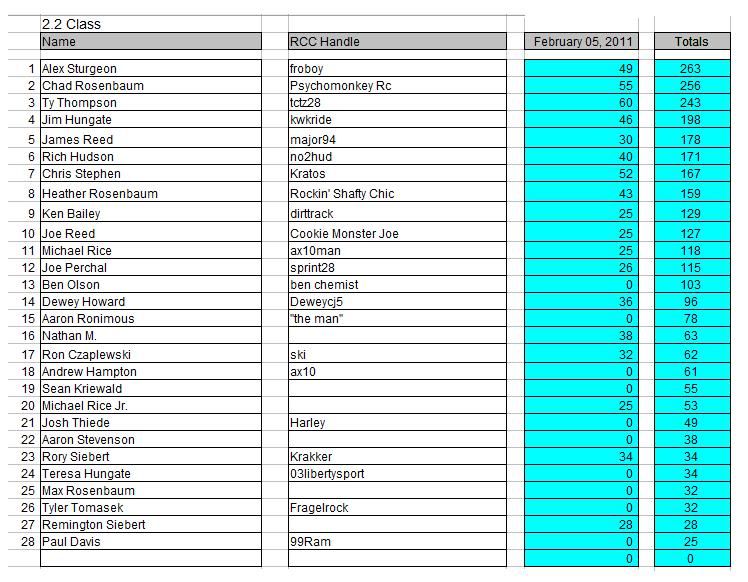 Season 1.9

Hope to see everyone at the next one on Feb 19.
(edit)
Ok I believe I have the correct score up now. Please tell me if there is a problem.
Thanks.