As some of you may know, I won a DTX Cliff Climber on another forum. I wasn't planning on buying one, mostly because I was skeptical about the performance of the thing.
Once I got it, I was actually pretty surprised. It's really pretty capable.
Here's the pics of when it arrived: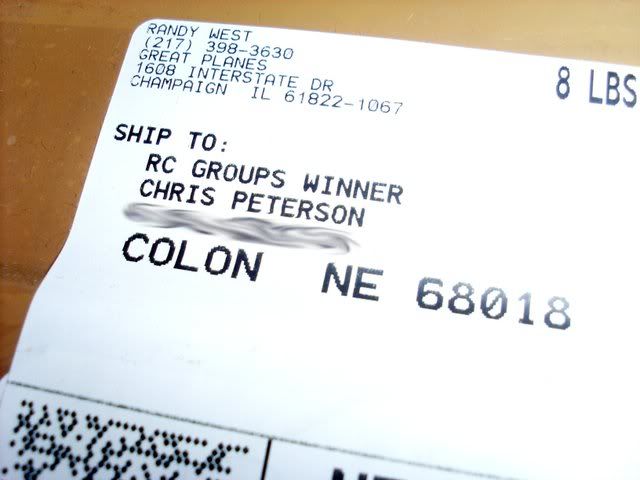 Couple of poser shots: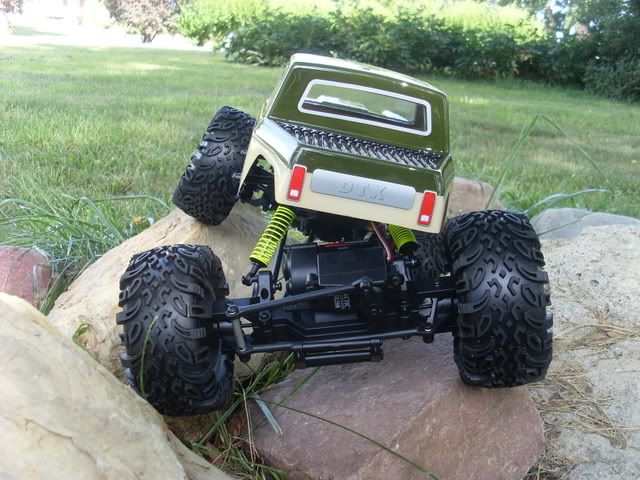 Then after I put a few stickers on it so it didn't look so plain: (Driven in and out)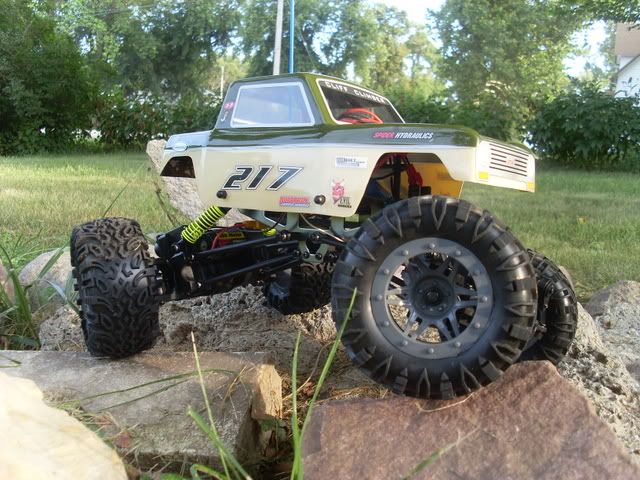 Then I decided to start modding. I bolted on my Ericksons and Pro-Line Flat Iron's just for shits and giggles, and I replaced the rear steering linkage with this little number, something for the "scary steering" pages.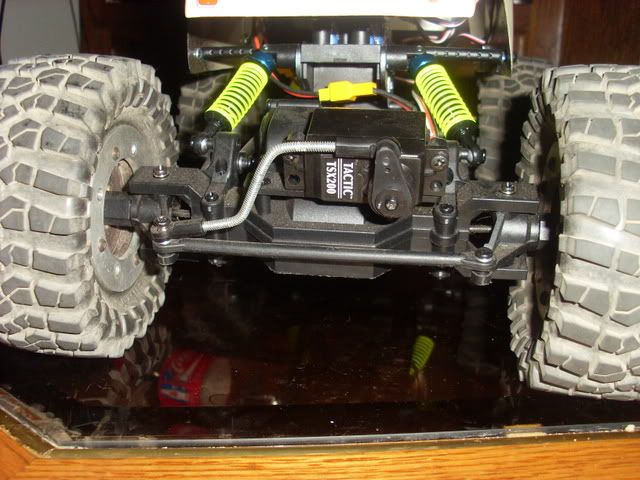 But there's something wrong with mine. I've run it on 7.2v and 14.4v. Using ither one or two Intellect 1400 packs, and at 7.2v it's smooth as glass for controlled crawling, but it's just way under-powered.
On 14.4v it's got plenty of power, but it's all glitchy at low throttle. :-(
Also, for some reason, no matter what Tx I use, I have to have the throttle trim almost all the way out on the forward side or else it starts going backwards!
I think the ESC may be defective.
Anybody have any ideas?
My future plans include:
Holmes Cobalt 454's
All the metal gear guts for the axles.
CVD's
And once I get those mods done, I may just stick these axles under my Tube chassis and make this next year's comp rig.

This thing will already do things that a stock Axial won't, and the COG is amazing with the battery(s) mounted to the axles and the weighted Erickson's.