It was bloody cold today! yesterday it was 50º and raining all day. Then around 10pm or so the temps dropped and we got an inch of snow. Now today with windchill it was 5º. And lemme tell ya, it was windy!

Anyway, my bro had picked up a 1:6 jeep last night, so we brought em over to kortam's to mess around on our snow covered rock garden! (kortam was doing a servo install so it was only us two.) Turns out not only is it a wee bit small for a 1:6, but an inch of snow makes a huge difference to a 1:18! It was a real heavy snow, so my tires packed up with snow and stayed that way. it pretty much hid all the holes, and made a buch of dirt & rock climbs nearly impossible. man i cant wait till my 2.2s get here! Anyway, on with the pics:
Talk about a difference in size!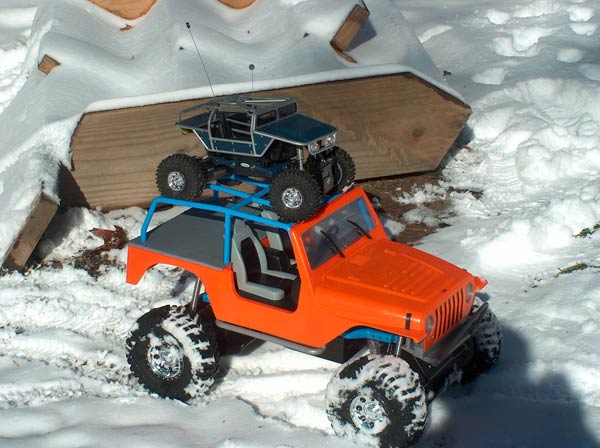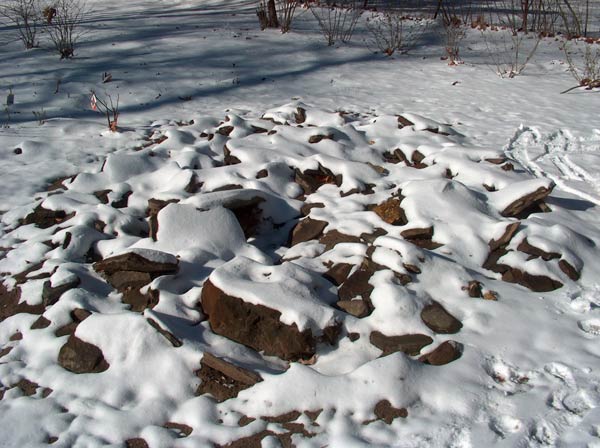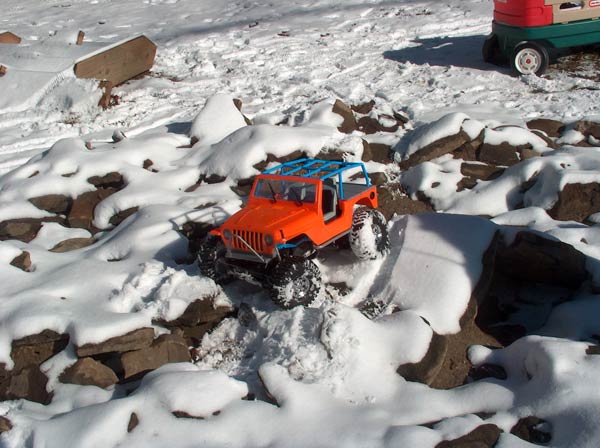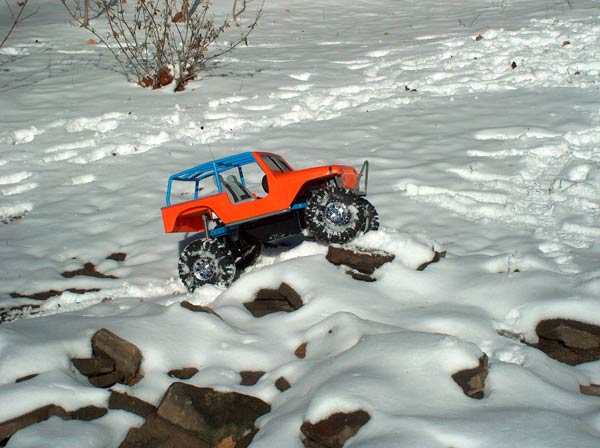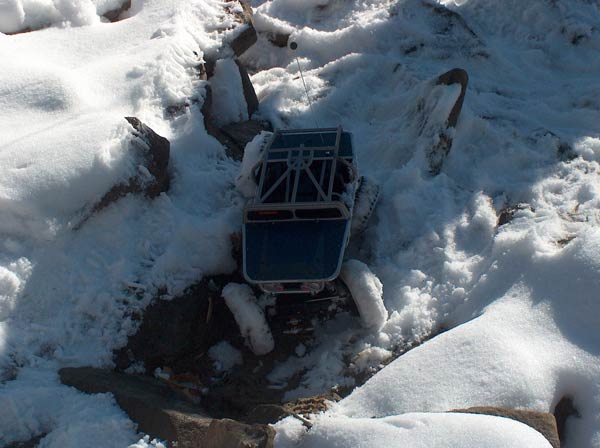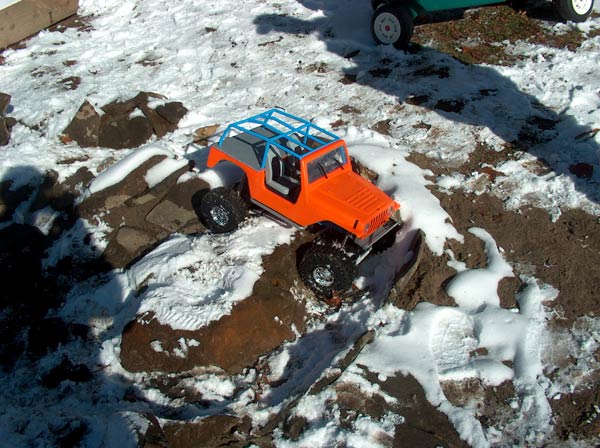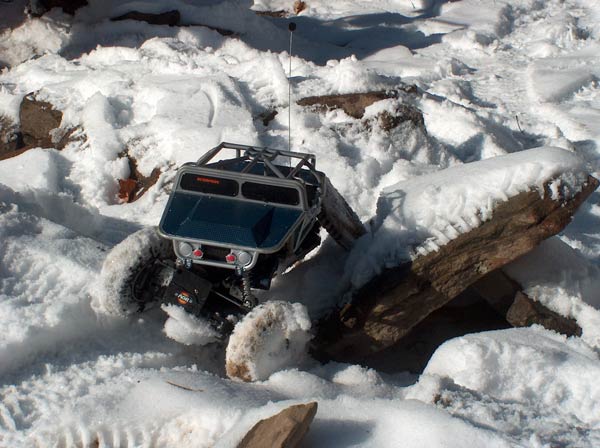 the 1:6 makes the course seems small & puny. We'll see how it fares once the snow melts (temps are expected to hit 48º again by tuesday night) and all the ledges & holes reappear.
full gallery