Hey Folks, I though i would post this in here to get maximum exposure.
If a mod wants to move it to a different section, go for it.
A while ago there was a thread posted up about the shifter arm on the Vanquish Products dig wearing and causing engagement issues.
In that thread there were a few different ways to fix it were discussed and i finally got off my arse and did something about it today.
I cant find the thread for the life of me otherwise i would have posted this in there.
Now, this thread is not designed as a bash or total replacement for VP's parts & service..Only another option to fix it. VP does sell replacement arms on their site, so if you want to support a absolutely wicked company & RCC vendor, buy one of theirs.

But, if (like me) you are broke ass, have the tools and a bit of time to burn this is the way to do it.
I've got almost 2years worth of hard beating & comp work on this dig and this is the only issue i have ever had with it.

On to the pics.

You can see the wear on the side of the shift pin.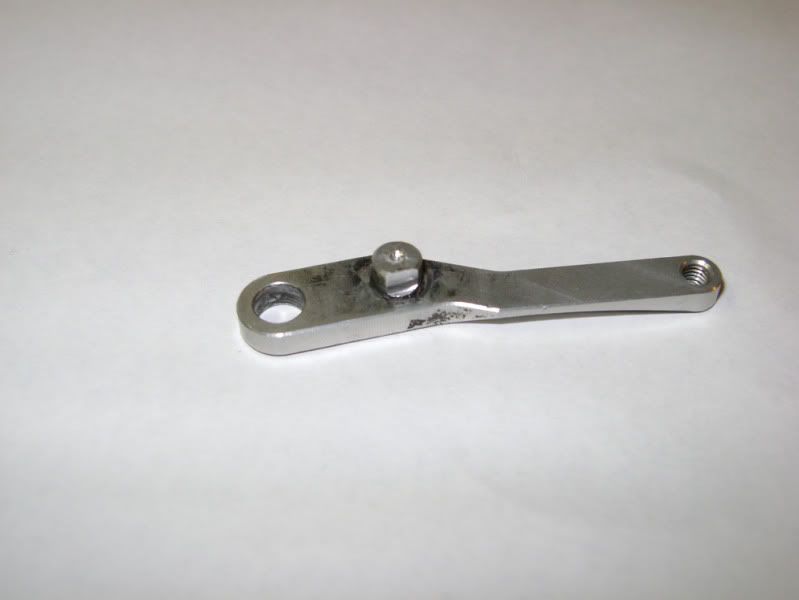 M2x6mm long screw & bearing. The bearing is a front wheel bearing out of a Losi Micro T & is 2mmID x 5mmOD x 2.5mm.
You can see its close to the same Dia as the stock shifter pin & is slightly thinner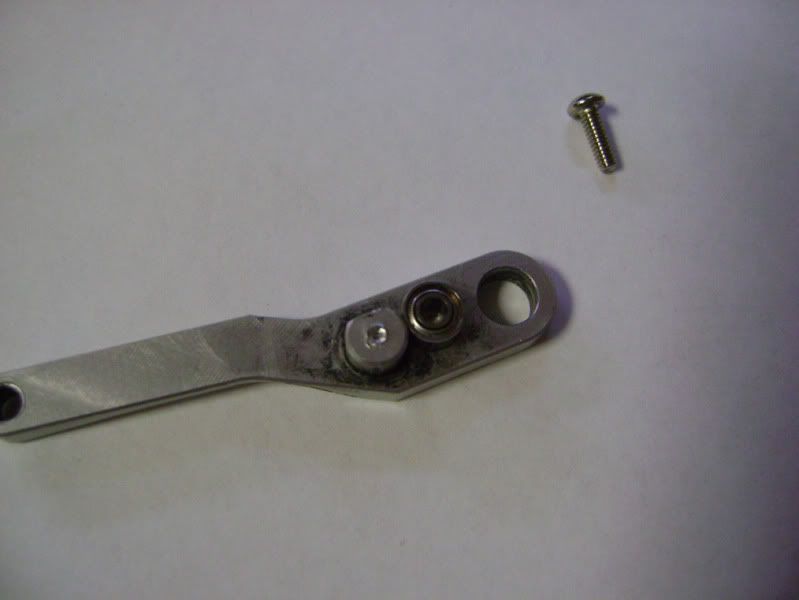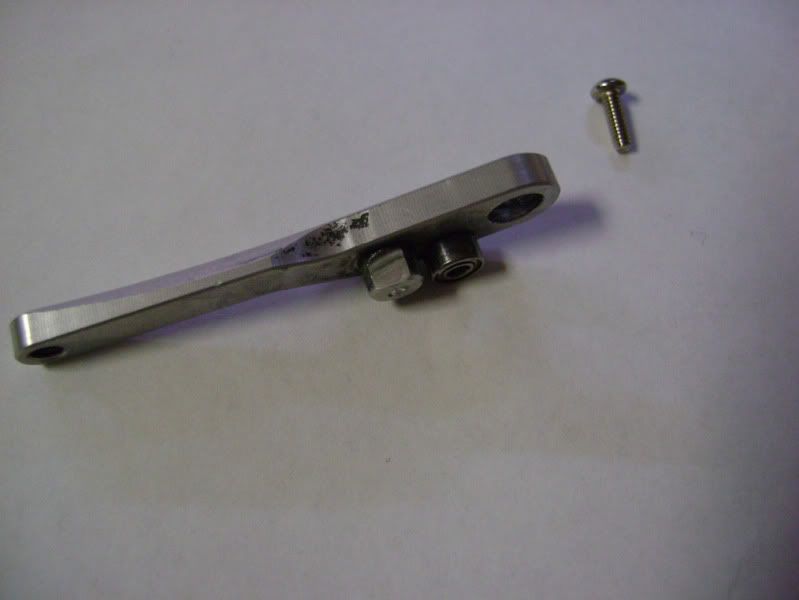 Center punched & drilled the stock pin with a 1.5mm bit: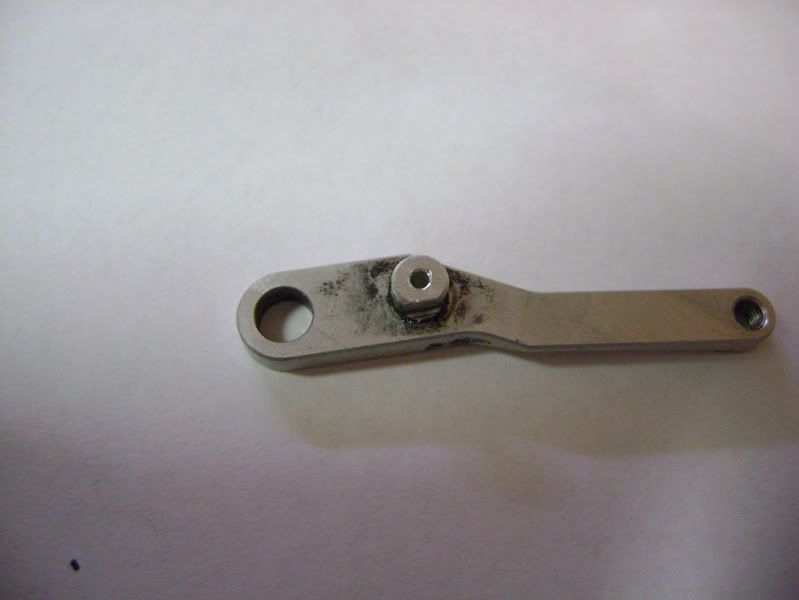 Tap to M2: