Well got this from freelife04239
Well he kept the Goat out of it and gave me the stock esc, and the stock phase 1 55 turn.
I gotta say I really had to change it up and wanted to do it as cheaply as I could lol
Ok so parts I used were locked pede tranny, custom pede shafts, integy 35turn, old moabs, and some scrap lexan.
Ended up with this.
Ok this set up was a lot better but still had very bad torque twist.
So I started trying some things.
Talk about great articulation set up like this but was a fail.
Here is how its set up now, the best set up so far very little torqur twist and crawls great.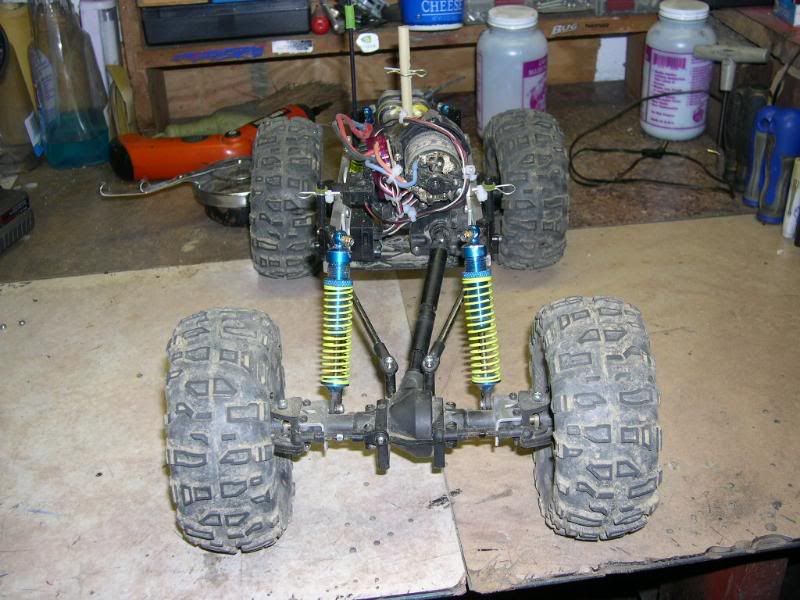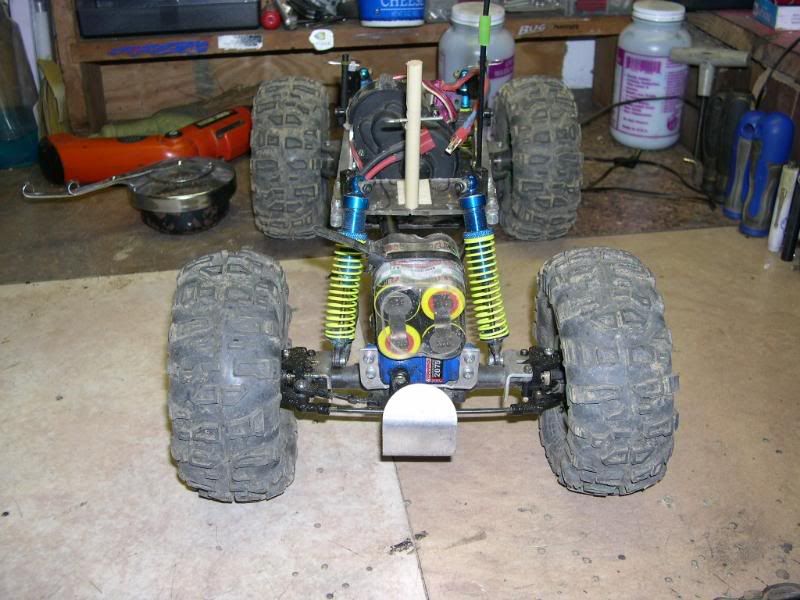 Well thats where it sits rite now lol I've dubed it Junker.
Crawls great now lol