As I posted in the new purchase thread, a friend and I took Traxxas up on their Drag Slash deal got ourselves a couple drag trucks, but we're hesitant to run the bodies they came with and he was planning on getting their Fix Body Mustang and I remembered that I had an Axial XJ floating around and found that it would almost fit, but does have a bit of a Gasser look!
Just out of the box and on my work/hobby desk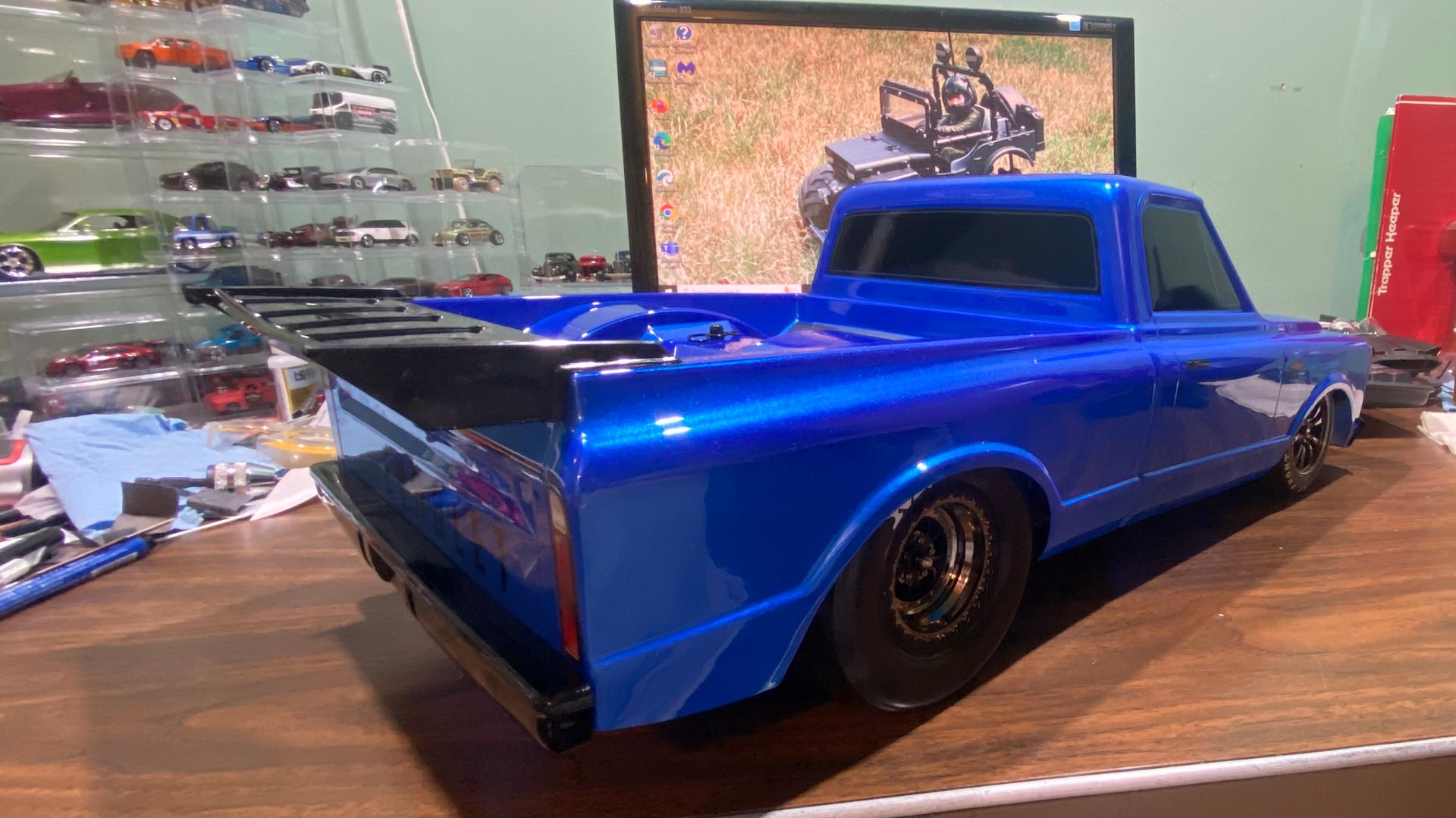 With the body off
Here's after I dug up the XJ body to see how close it was to fitting.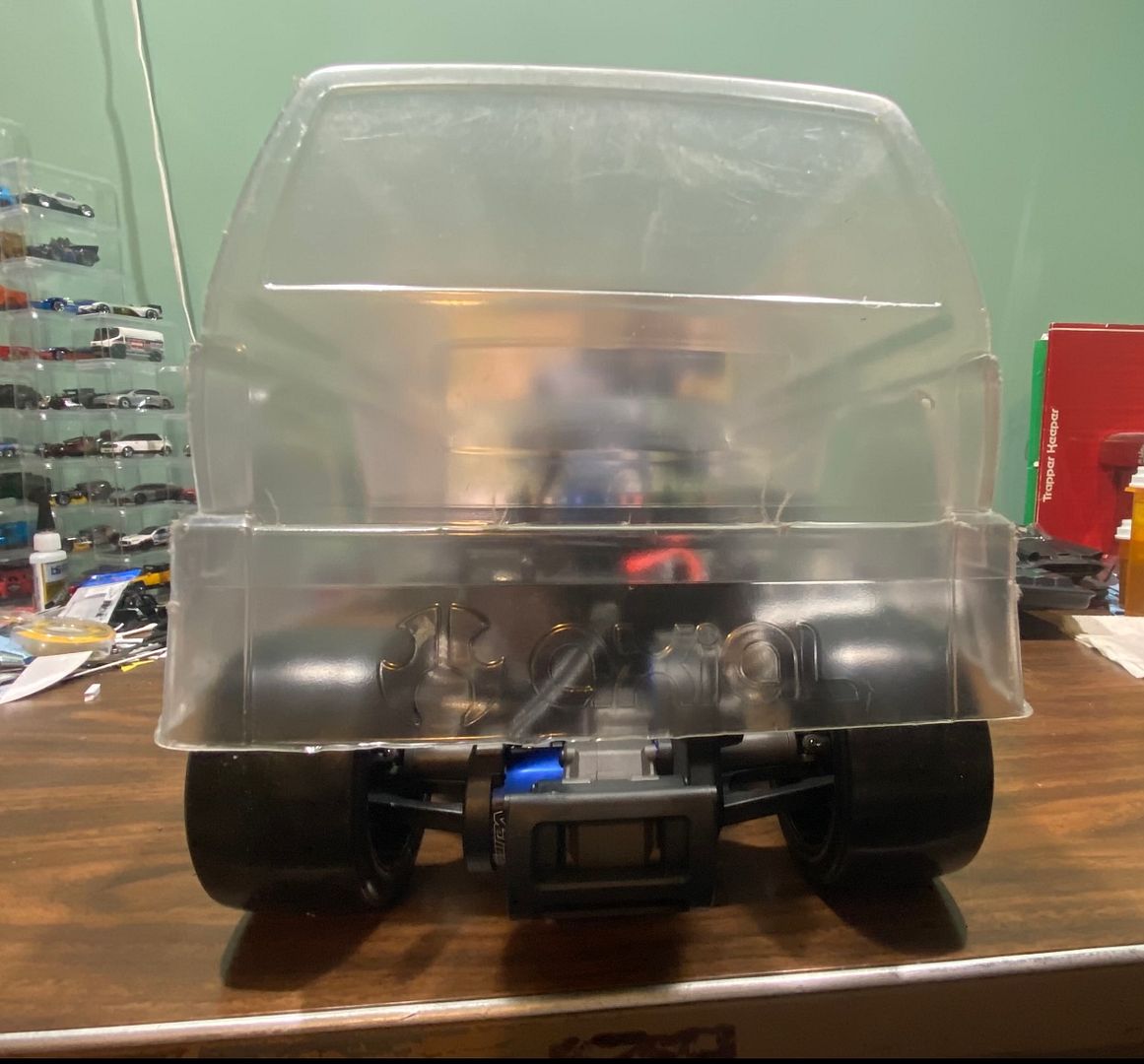 It turned out it was pretty close, so I started cutting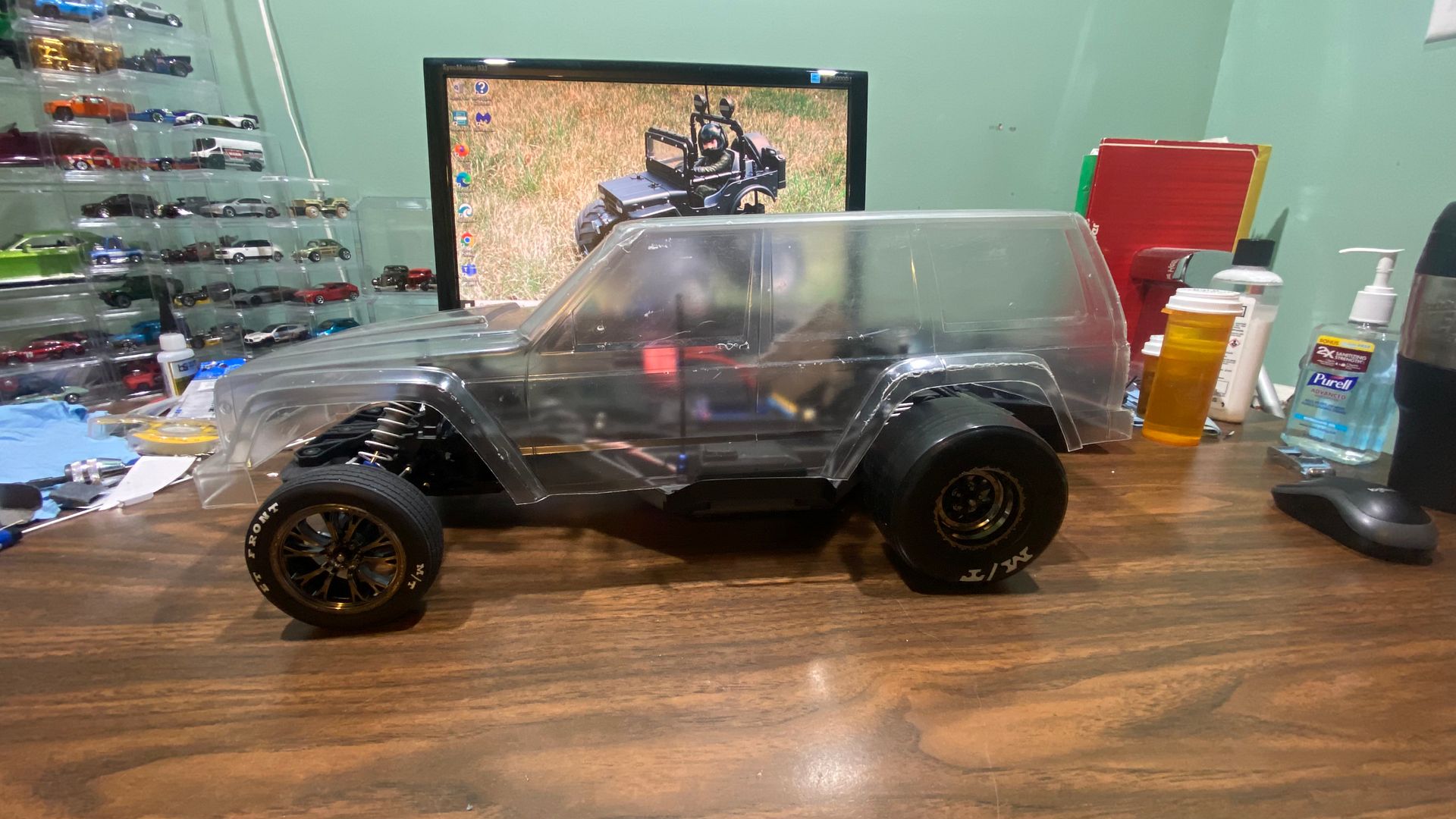 Then robbed the rear body mount off my Stampede for the time being, but will buy a replacement to put on this truck and found it a wee bit short, so I had to trim a bit extra on the rear flares. I do need to pint it and figure out where I put the grill and headlights ……..or more likely, buy another set of each ( just in time for the ones I already have to reappear

)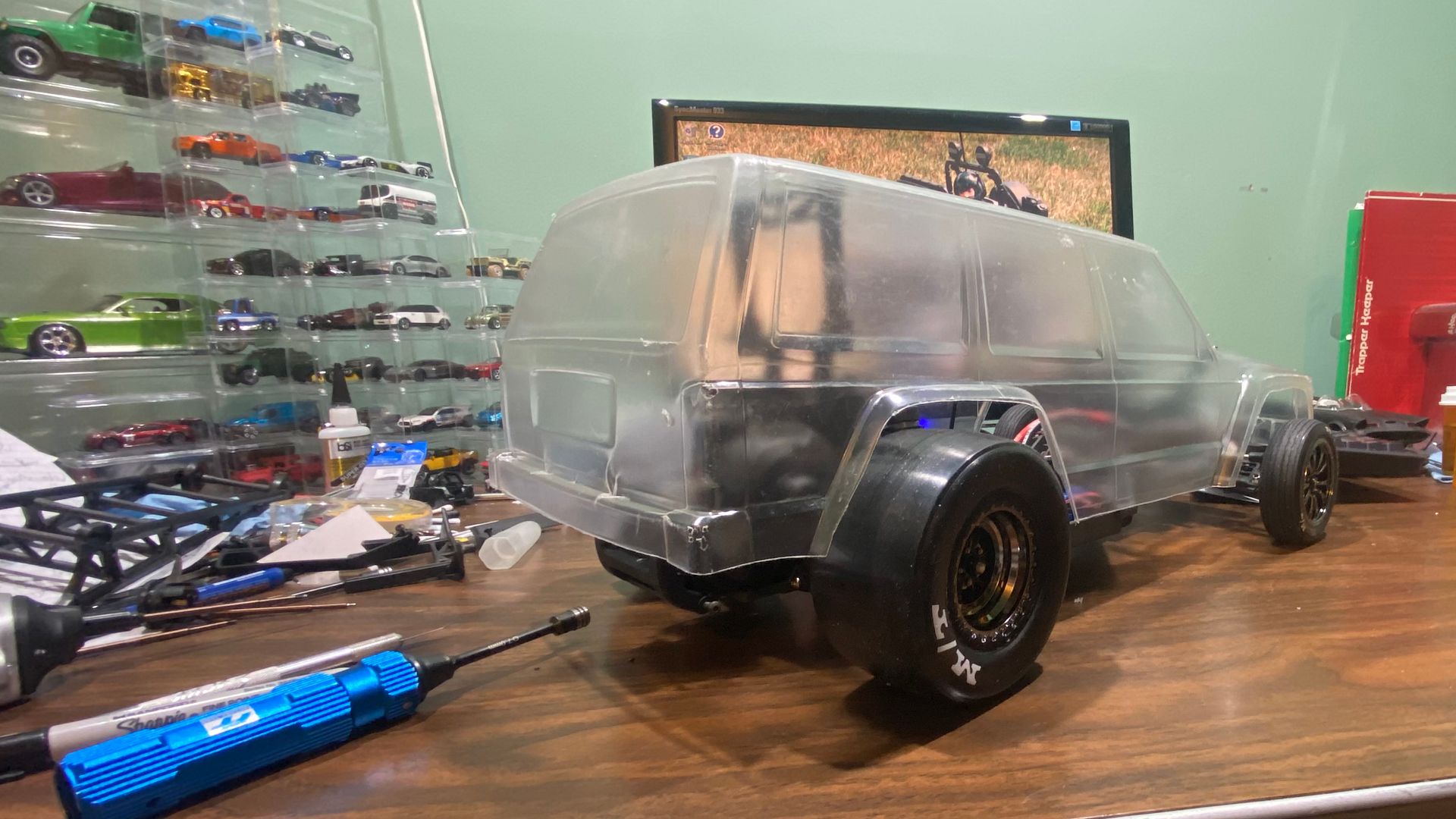 I am digging the look and will be honest, I always thought there needed to be a Gasser style XJ or MJ in the world, just never had the money to buy another, but 2wd XJ to try and real life, so this will have to do for now.