Hi All
Seeing as fellow TC'er Skottoman listed his 'mog I thought I'd throw in a few pics of my Paj (been a member here for a while but have only recently got the trail/crawling bug).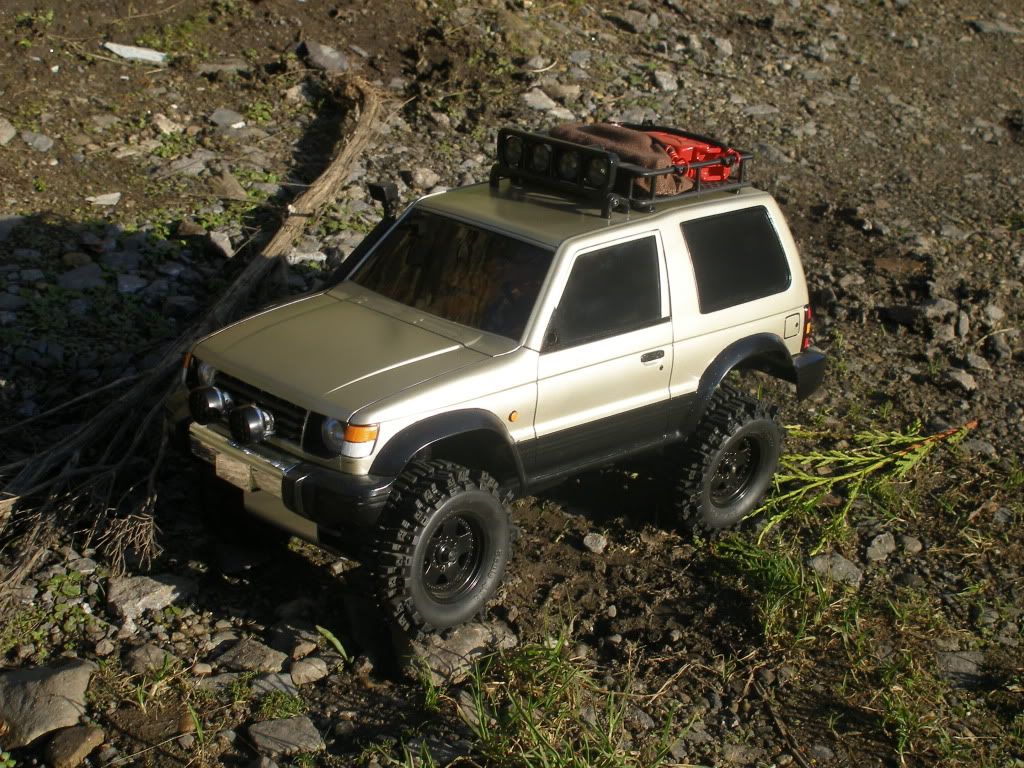 It's been chopped quite a bit at the front end - I originally had one of the GPM kits but didn't really feel it was much better so I cut most of the front end off and turned the steering knuckles round to allow me to fit a drag link (think that's what it's called) up front set up a la crawler style, and had to move the front shocks behind the arms. Not sure if I saw it on here done by someone else, I think so -I spent ages looking at everyone else's mods first

I made the links myself from M4 rod and it works really well although I want to make a more solid fixing for the servo. Body lift, home made front skid, sunroof filled in (but starting to crack round the edges
) proline light bar and roof rack from memory, with led's all round (9v battery fixed to interior ceiling of the shell to power the light unit), running Mudslingers on stock suspension but need some stiffer springs up front so if anyone has any suggestions let me know. Still got a couple of decals to try and print up to finish it off.
Hope you like it.