Hi guys, this is my new Project: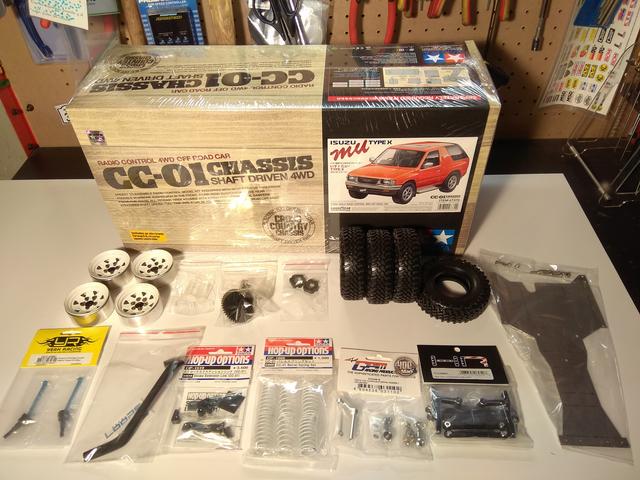 -Tamiya cc01 barrel spring set #54666
-Tamiya cc01 stroke stension link #54519
-Yeah Racing aluminium 7075 & Steel univesal shaft blue for tamiya cc01 #TACC-005BU
-GPM aluminium alloy steering assembly set silver for tamiya cc01 #cc048-s
-1.9 grip doctor tires
-1.9 badlock metallic wheels
-Loops model diff locker cc01
-Loops model snorkel Isuzu
-Loops model rear light cover Isuzu
-Loops model spur+pinion cc01 for hpi redcution gearbox
-Hpi gearbox reduction
In this video there are two parts, unboxing and hopup.
The hopup started in the minute (2:51). You can see the parts.
The bad news is that the vídeo is not in English...
https://youtu.be/wdhc-up_WIs