A couple years back, fellow RCC member Utieh designed custom chassis rails with a 10" WB for the Pro-Line Sumo body. I started out in RC Crawling with an ECX Barrage Gen 2 builders kit, which was a great platform to learn on, but it certainly had its limitations. Though I moved on to other 1/10th scale crawlers, I always wanted to build a SWB rig with better crawling capabilities. Utieh's build thread was the inspiration for what came next:
Hardcore Sami
For a time, he was kind enough to offer the chassis rails for sale, under the model name "Zukosaurus" (though I don't think they are still available). Fortunately, I purchased a set of rails, and have actually now built two completely different rigs using them.
The first build was a 1.5" rig with a RGT Rock Cruiser body (clone of a Tamiya early Bronco).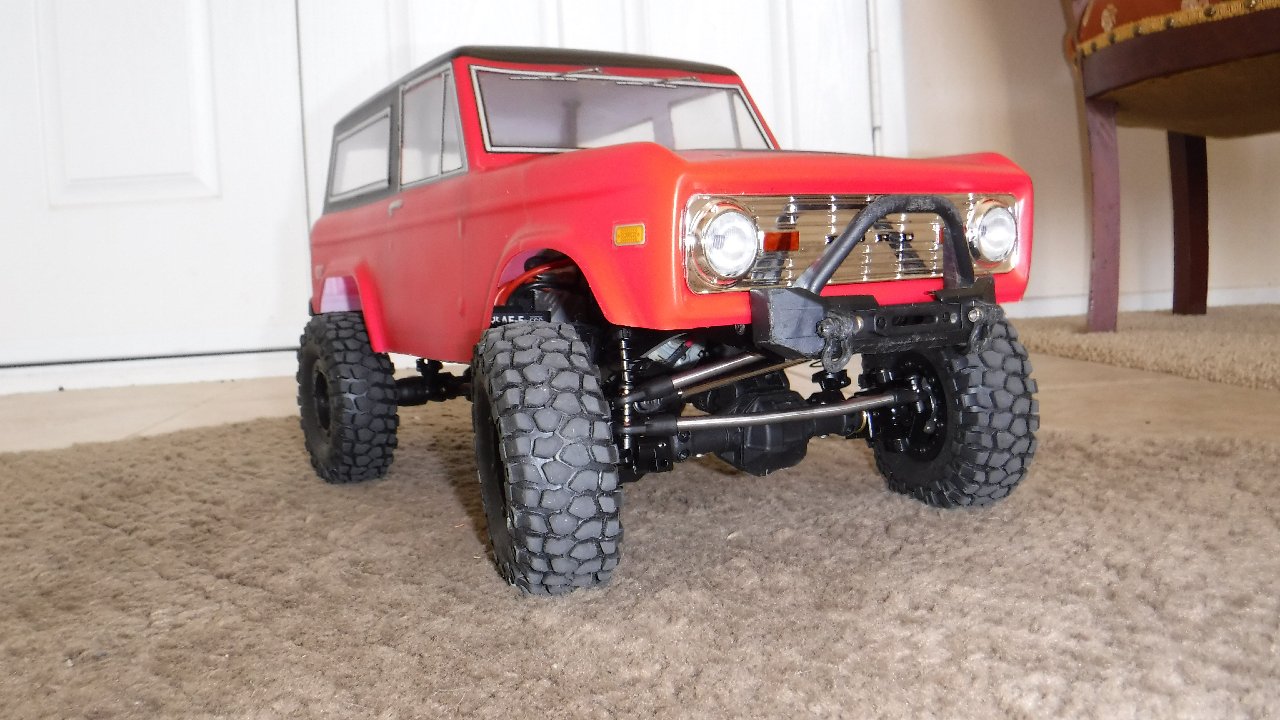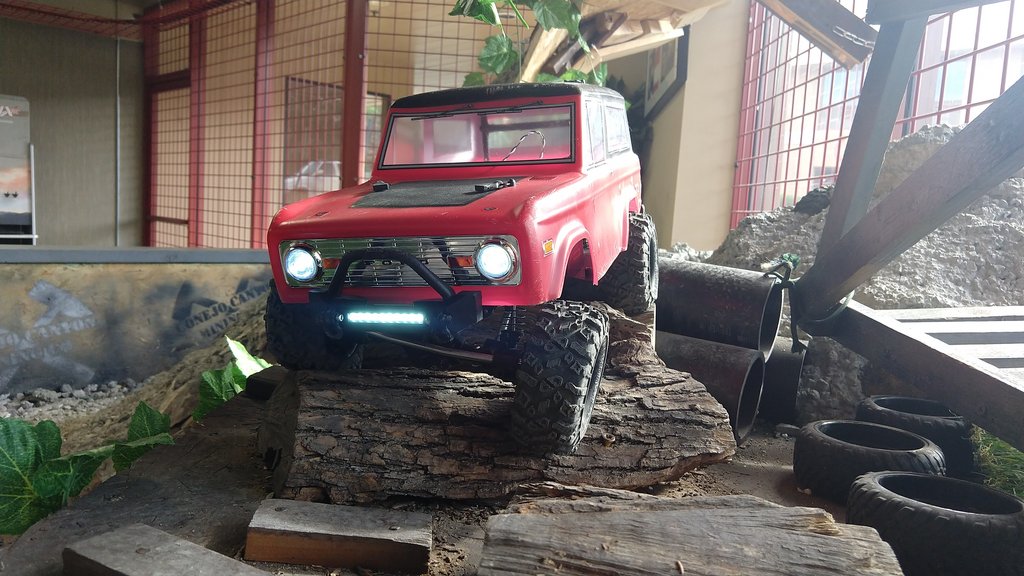 The Zukosaurus chassis is designed to utilize SCX10-II components, so it was an easy and very familiar build for me using mostly stock Axial parts I'd removed from RTR's that had been upgraded. Only a few minor modifications were needed. A small section of the end of the battery tray needed to be cut off, and driveshafts needed to be cut down. I even used stock Axial SCX10-II shocks with Element Enduro Green springs. Believe it or not, these shocks have never leaked on me, and work very well.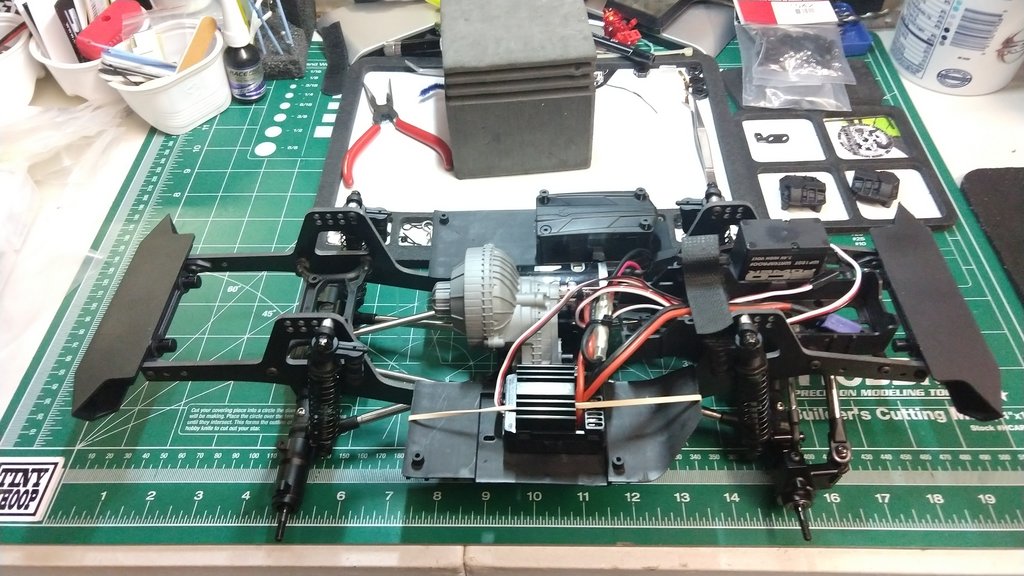 I bought upper and lower suspension links in the appropriate lengths from Club5 racing, and used narrowed AR44's from Beef tubes to get closer to the proper width axles for this body. I opted for a chassis mounted servo setup. Beef Tubes also offered steering links and panhard rod for the narrowed AR44's. I cut off and trimmed down the plastic panhard mount from a stock Axial SCX10-II front shock tower and simply bolted it to the flat chassis rails. It worked perfectly.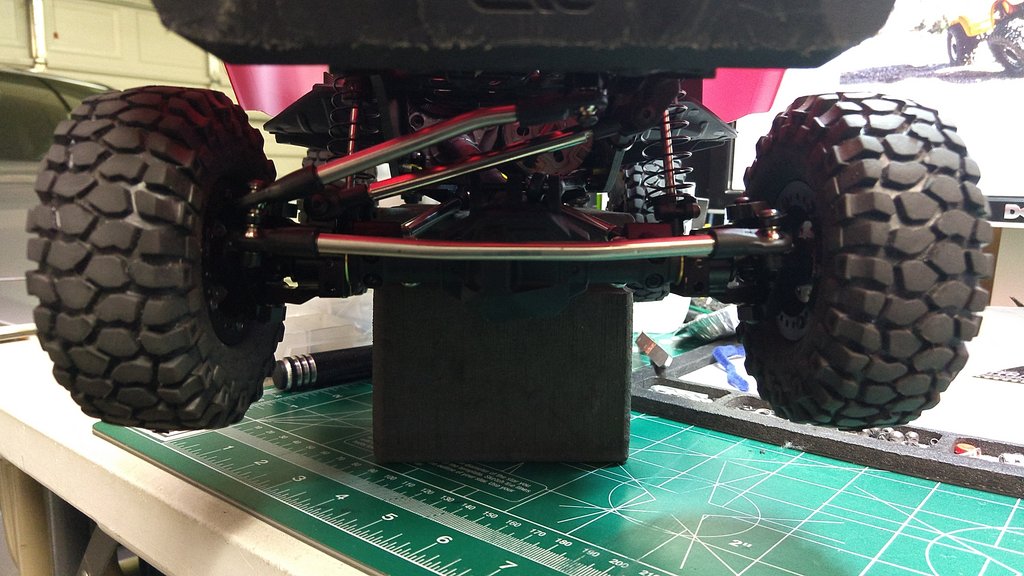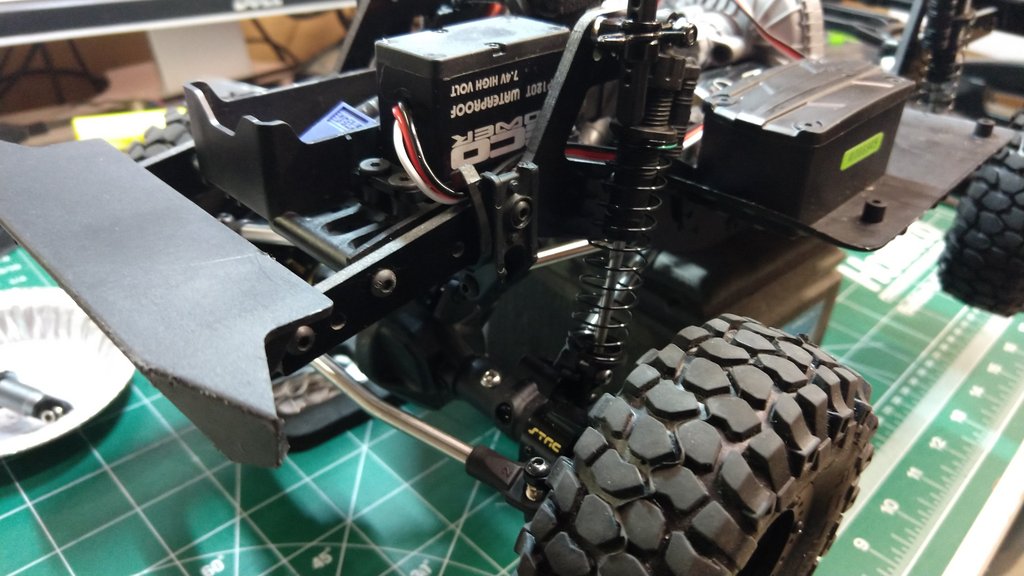 I ran this rig hard at our local spots, and it performed very well (for what it is). I had no qualms about taking tough lines and was happy to beat up the RGT body.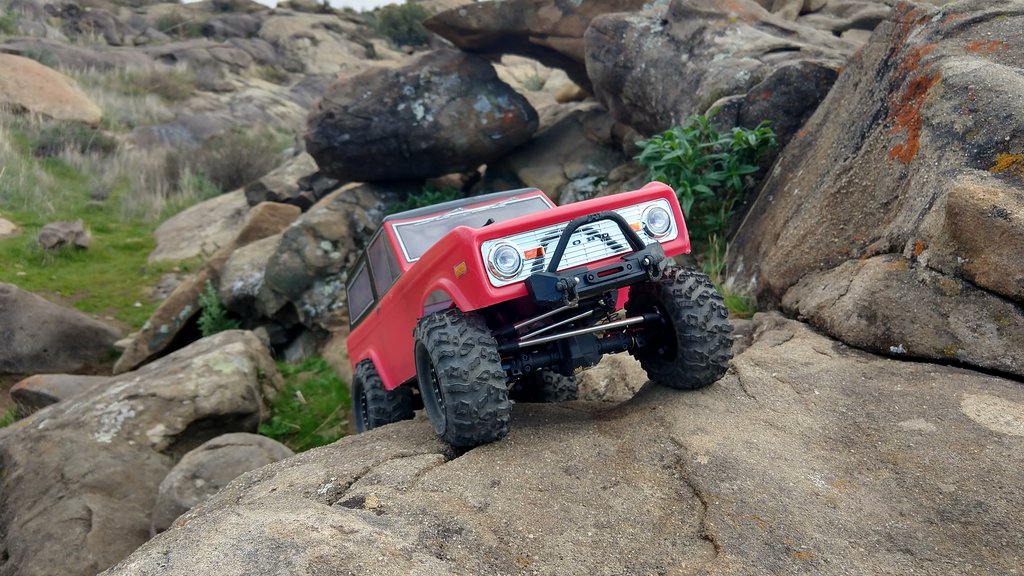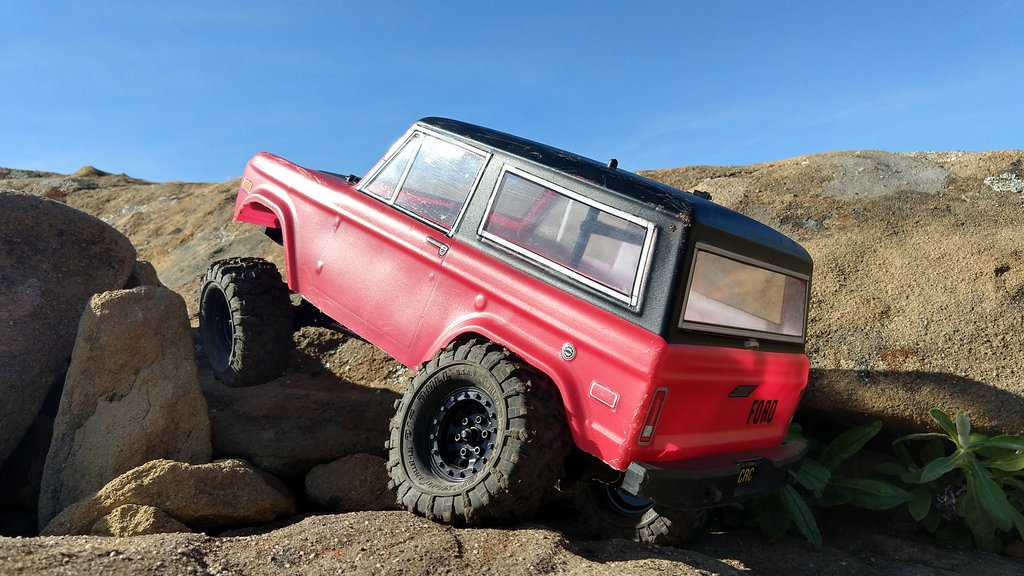 Many of the Tamiya CC01 bodies are a fit for this chassis. I purchased a genuine Tamiya Bronco body to replace the RGT Bronco clone body once it was fully-destroyed. I also had a RGT Toyota FJ40 clone body, which fit well, and looked great. The Zukosaurus SWB chassis opens up a lot of other body options that can be challenging to fit onto standard WB chassis without modifications that compromise performance.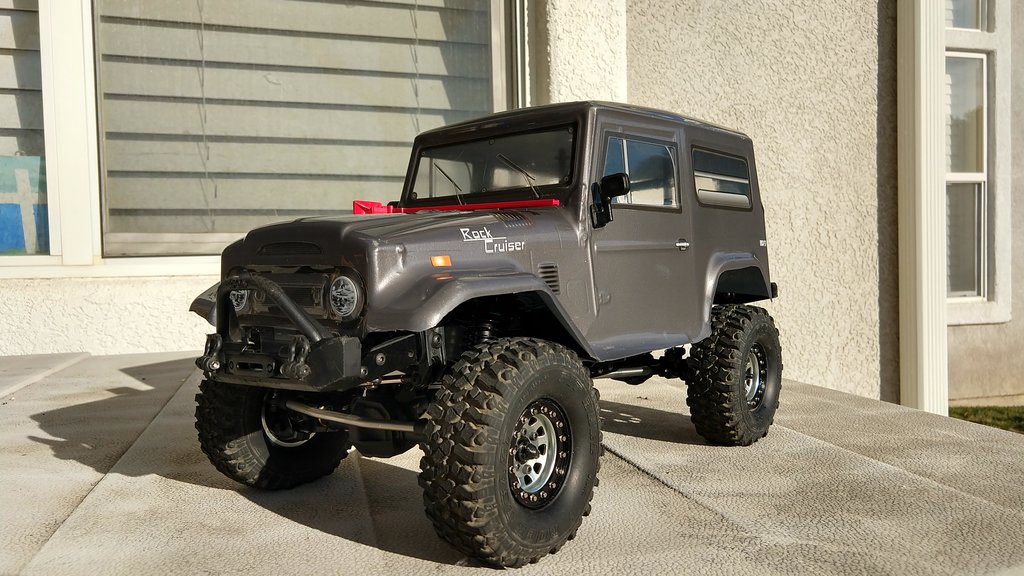 After running the Bronco and FJ40 bodies on this chassis, I decided to finally try the body it was designed for in the first place. I bought a Pro-Line Sumo body and had it painted up to look like the 1988 Samuari that I drove in high school.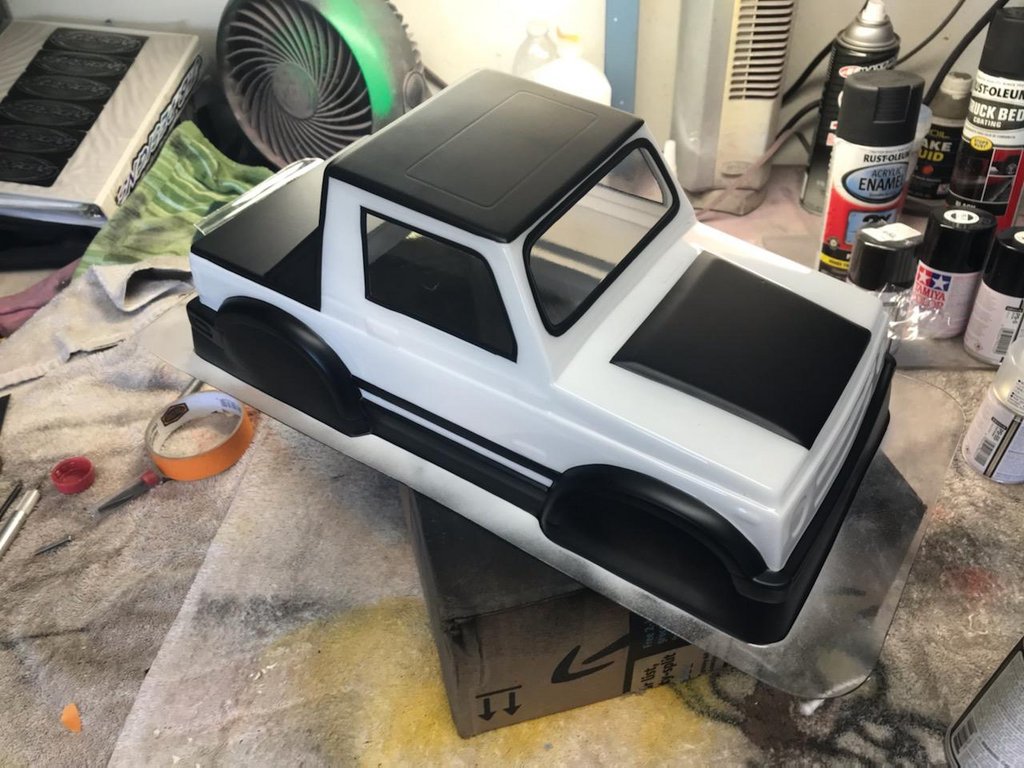 As much as I like the scale appearance of a CMS setup, I still prefer the more direct steering of an axle-mounted servo. On these small rigs, the servo is hardly noticeable on the front axle anyway, and it just performs better. So I purchased a set of custom links from HardcoreRC (before he sold off his business to TGH). He had set of high clearance links for 4-link front with AMS that perfectly fit the Sumo body. So rather than just throw the Sumo body on the existing rig, I completely tore down the rig to bare chassis rails, and rebuilt it completely.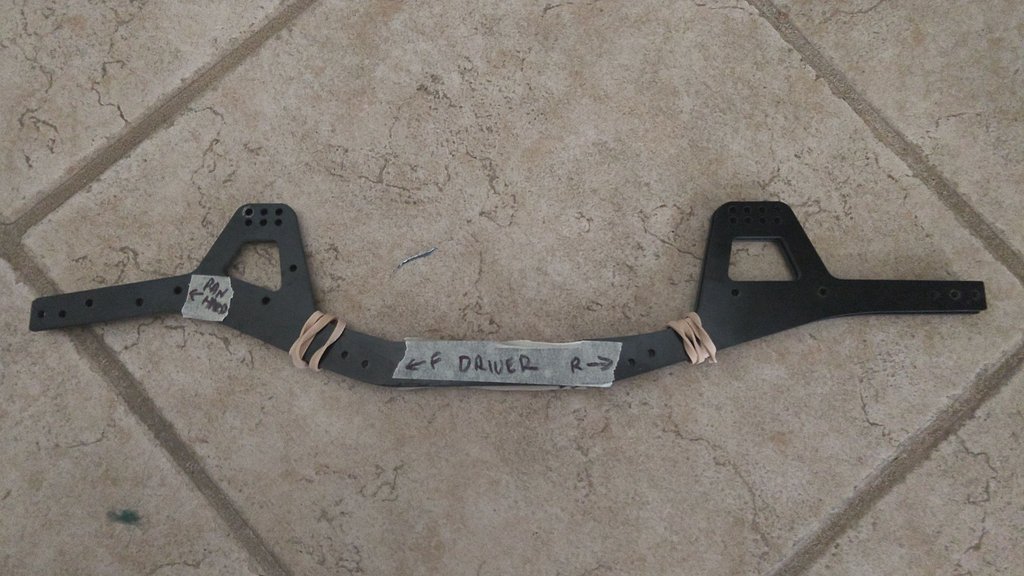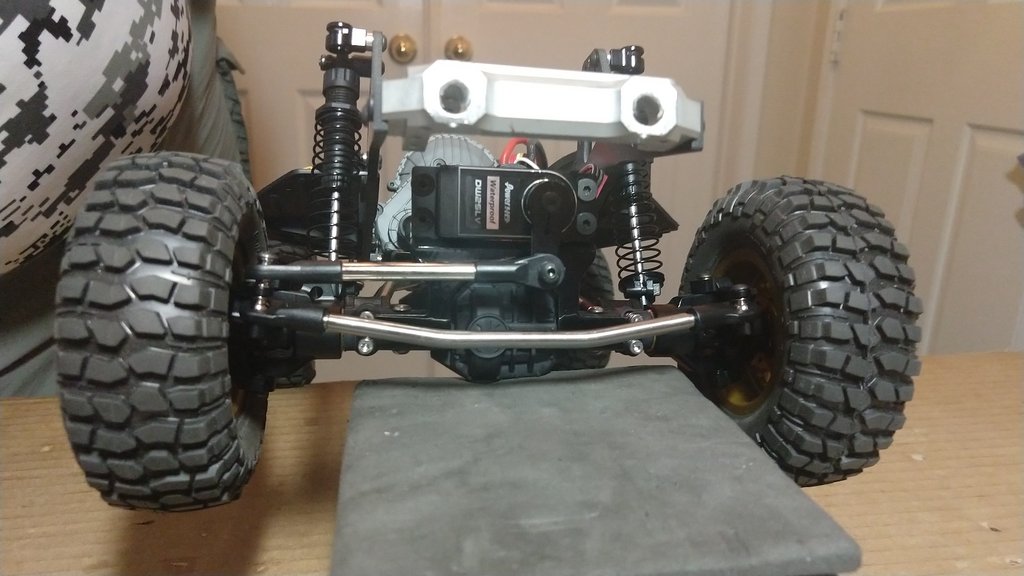 I also took the opportunity to try the new Hobbywing QuicRun Fusion FOC 2-in-1 ESC & Motor system. I'd used the AXE system on other rigs, and like it very much. This system really simplifies the wiring and it's a little lighter to boot.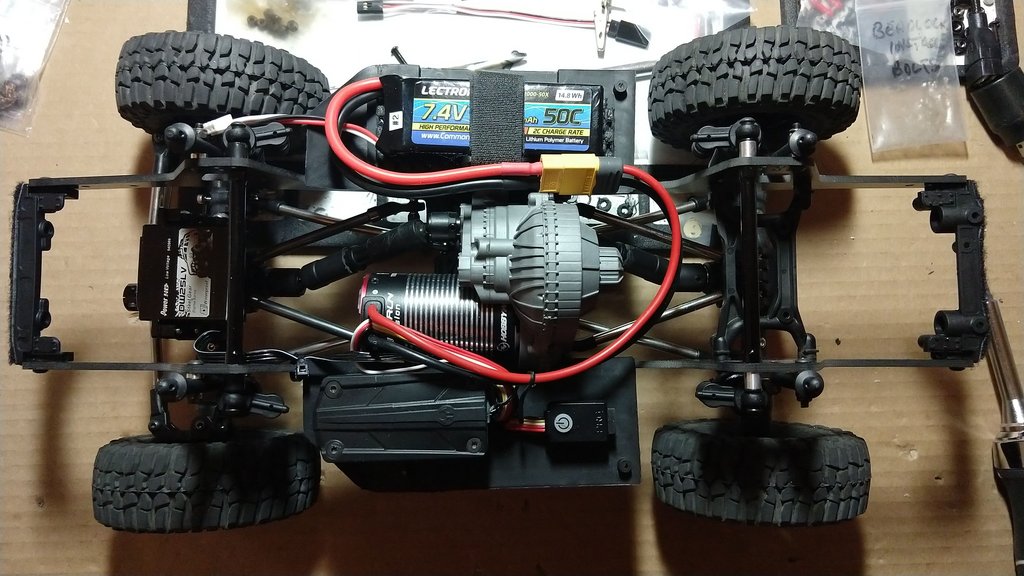 At first, there was some binding and interference in the front suspension. The front upper link was making contact with the motor. The Hobbywing Fusion ESC & Motor setup is like a 550 motor in length, (due to the ESC being built into the endbell). But the fix was simple - just needed to use angled rod ends on both sides of the front upper links, and there was no longer any interference or binding.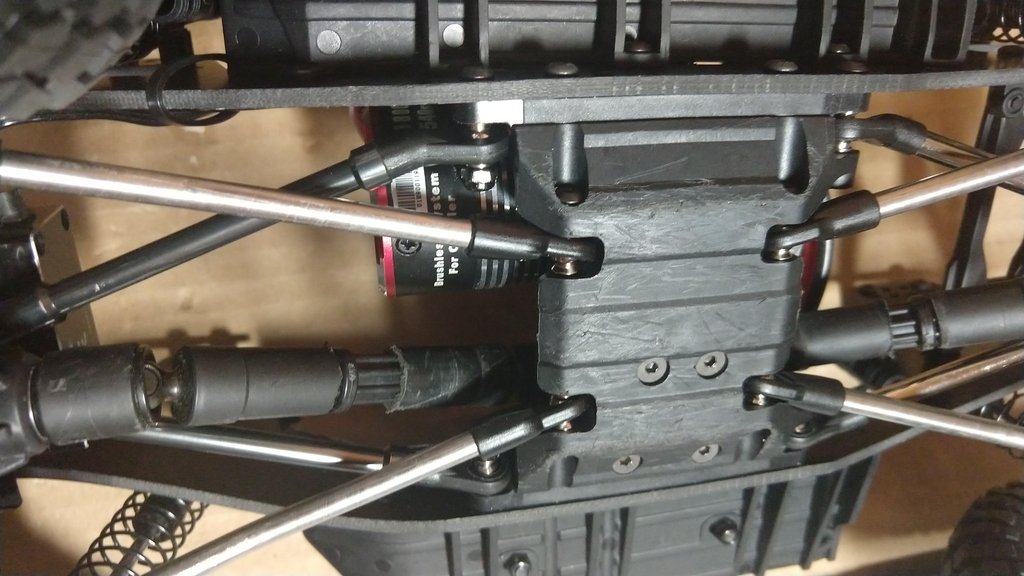 I think the Sumo body turned out pretty nicely. Down the road, I may cut off the top and put in a roll bar and full interior, but I am just going to enjoy running it as-is for a while. 1.55's look a little more scale, but I wanted to use the RC4WD BFG Krawlers which are not available in 1.55, so for now, it's running 1.7's.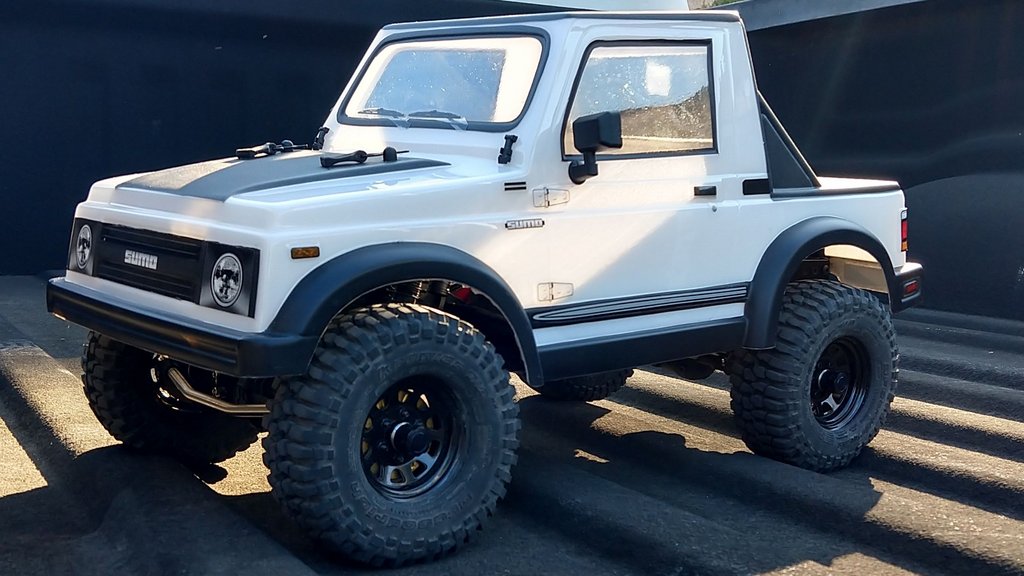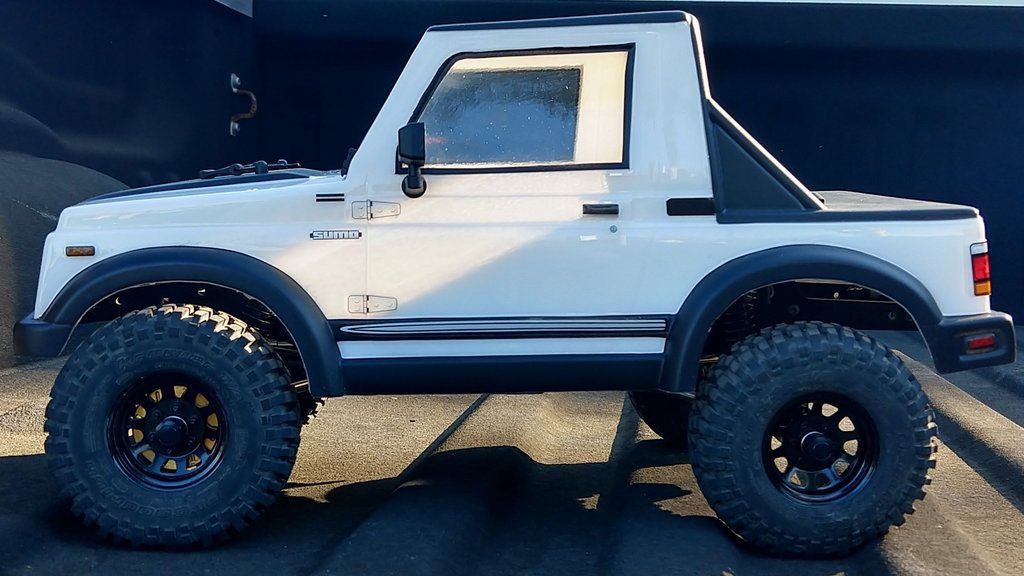 It's no comp crawler, but it is a pretty good performer - and plenty fun to drive. I put overdrive gears in the front axle and underdrive gears in the rear axle, so it turns on a dime and it claws its way up inclines like a rabid squirrel.