Came across this...a buddy picked it up in a trade and gave it to me in trade for some paint work. It was "too old"...lol. Pretty amazing find. RTR version, never run, not a scratch. Complete with AM electronics and manual.
RTR with bent rear links (The kit version was green with straight links and the Betty body)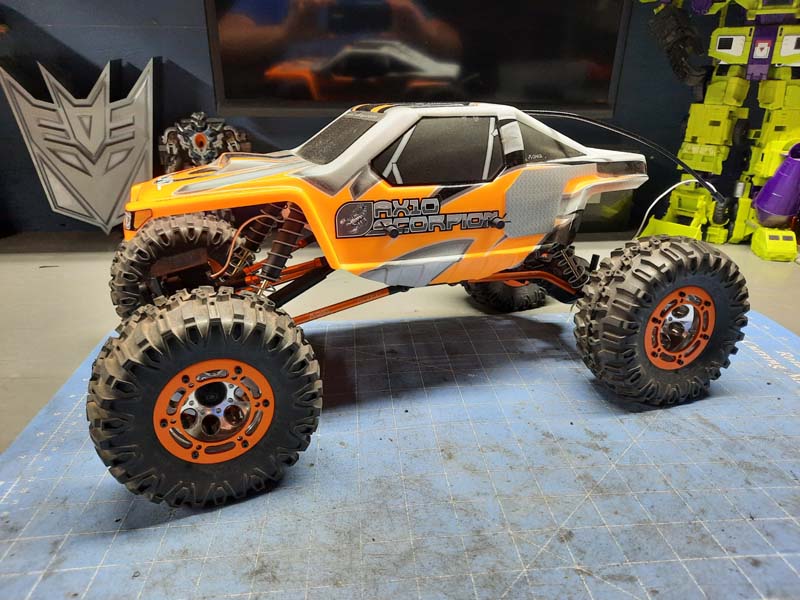 Not a scratch! Note the original U-joints. Axial switched to CVD's later once the SCX10 line got going.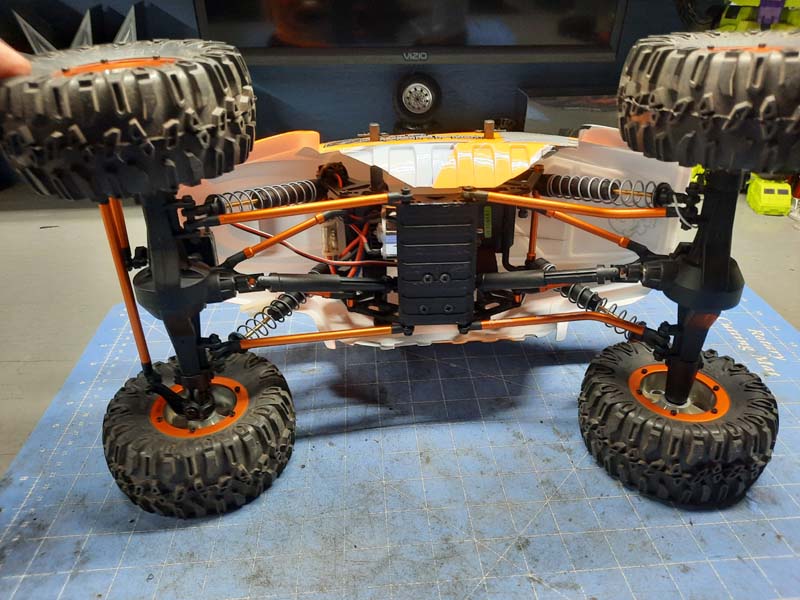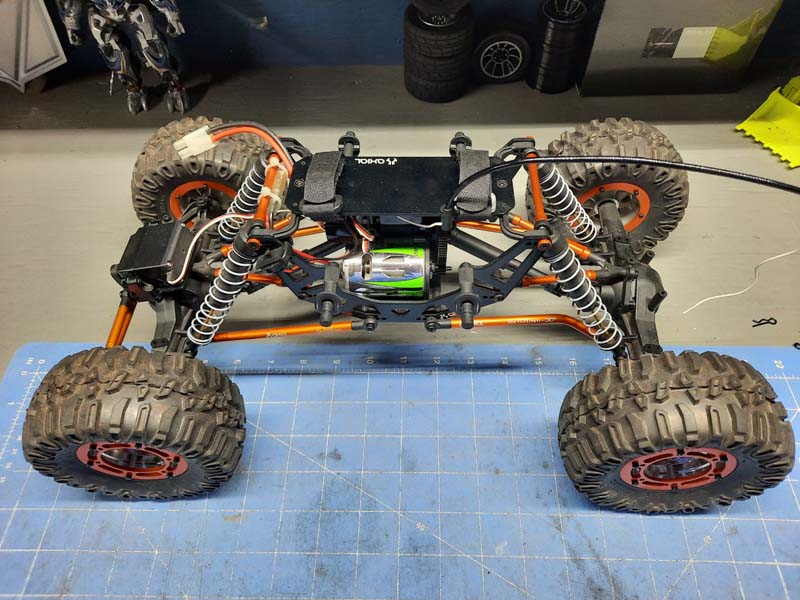 AM radio and original Axial AE-1 ESC...no drag brake IIRC.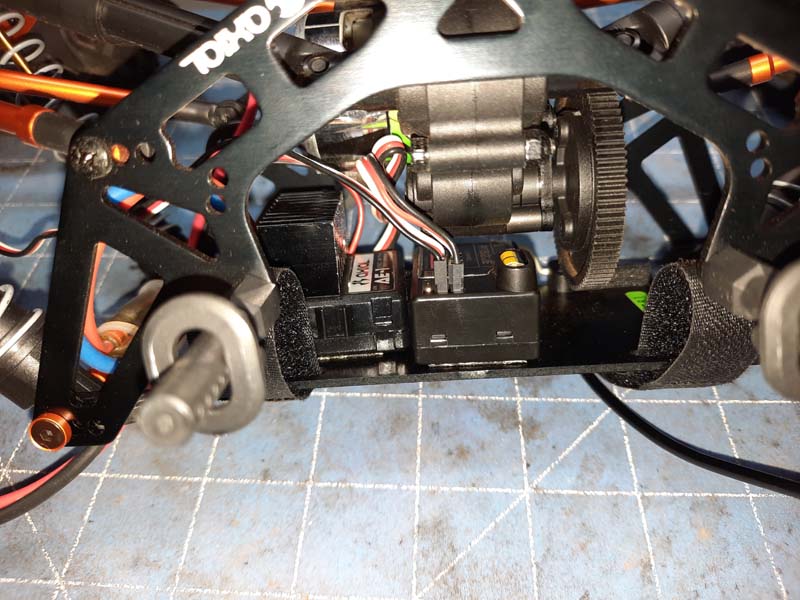 Comes with dogbones....turning is not much by today's standards. CVD's were a serious hop up.
Ti coated shock shafts are nice, philips hardware all around.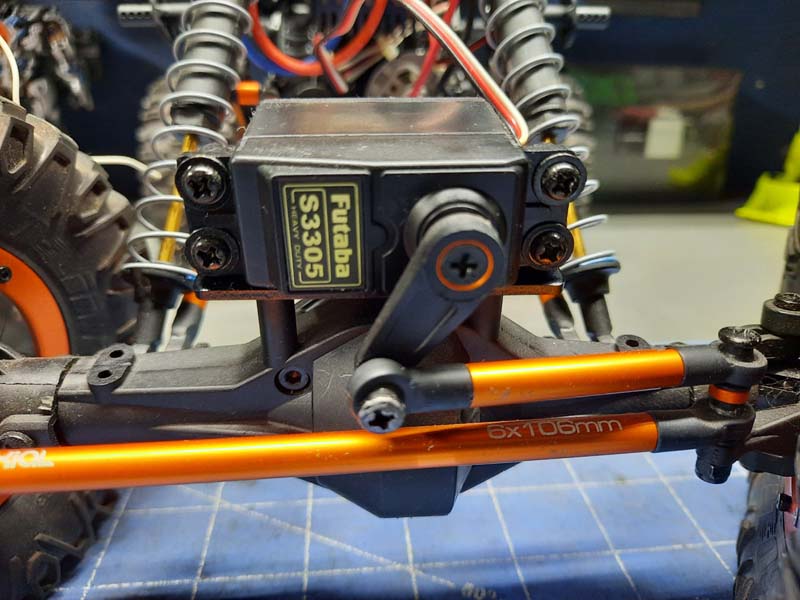 Not sure what I want to do with it. Still have plenty of V1 parts for my 3 old V1 based rigs, I could hop it up a bit. I'll most likely never run it. Right now it's sitting on display in the hobby room