First, an introduction...
I'm new to the forum, been out of the hobby for the last 8 years or so...funny how a drivers license changes everything
Long story short, stopped in at the LHS the other day, spotted the Axial SCX10 among others, and found that the Rock Crawlers and Scale Rigs have really come a loooooong ways since I was last into the hobby. Needless to say I've already ordered up an SCX10 to get started crawling and building

Here's my Question:
I've got a 90% or so complete Tamiya Mountaineer that I received as a gift about 10 years ago. At the time, I didn't know a bunch about the trucks, it was complete, played with it a little...then I decided I'd try and "restore" it...bad idea

Eventually lost interest and moved on to other things. Most the parts ended up in a couple boxes on the shelf and well the rest is history.
Fast-Forward to today, found the boxes of Mounty parts and started going through them...most the truck is complete, mainly minus body cosmetics, king-pin/hub strap, front motor/body mount etc...
Here's what I've got: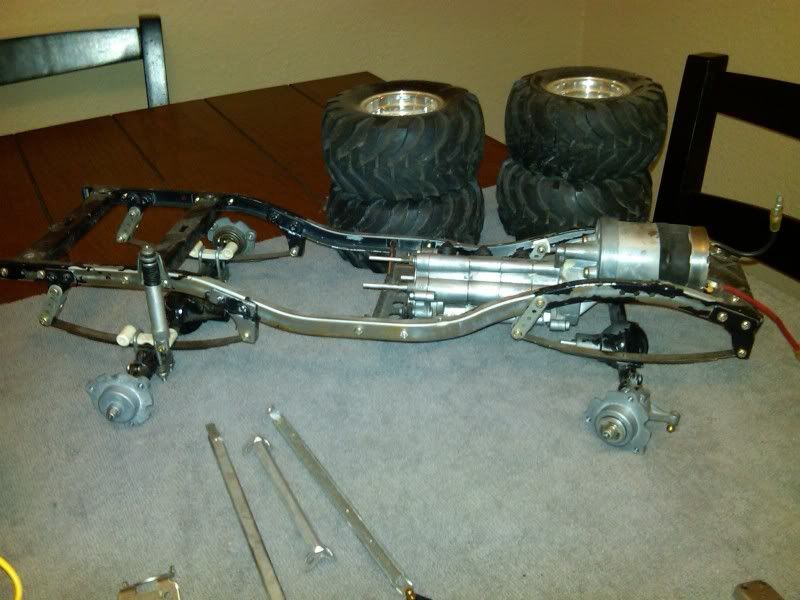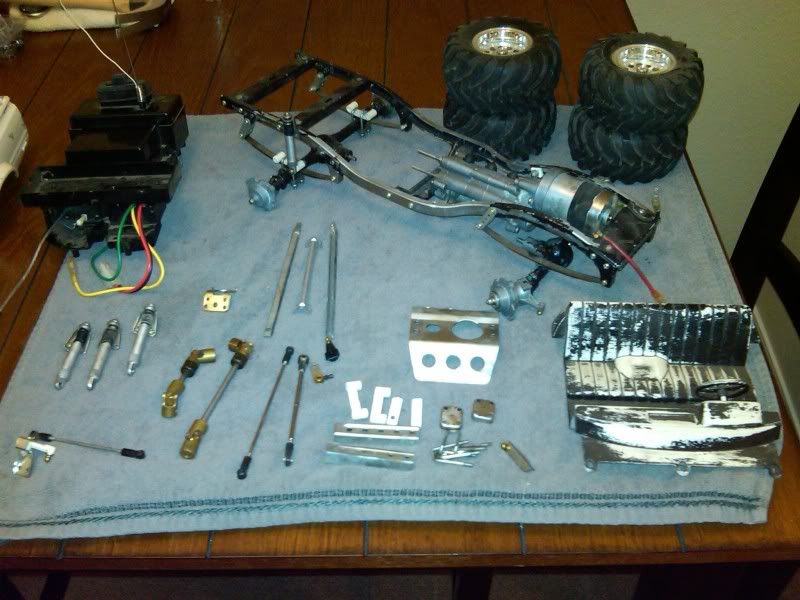 As much as I'd love to bring this truck back to factory stock, as I know I won't be able to leave it on the shelf as a conversation piece. I'd like to be able to make build this guy back up into a truck I'm not afraid to run around in the dirt and through some rocks, but most of all...keep it RELIABLE and SIMPLE. I also would like to keep it resembling the original Mounty form as best as possible.
It seems the aftermarket has seemed to jump all over this Scale stuff and there are a ton of options out there for me. I've done a lot of reading and looking at numerous builds you guys have done. I'm just not sure where to start and the best way to get this project going in the right direction?
Any help, suggestions etc is appreciated!
Thanks