Hows y'all doin? Hopefully all is grand. So I've been building 1:1 mud trucks for a long time now, and decided one day shoot, why not make an rc mud truck! I threw together some steel and made my first custom built truck. I took a bunch of pictures of the build as she grew, and here's a picture of the finished build.
I put a 2.2 tire under her so y'all can get an idea of her size.
I really enjoyed makin the build, and figured why not build another but this time copy a frame design. So I looked at some of my 1:1 frame designs and picked one that would work best for an rc. It's gonna be a long build cause I'm tryin to make it as scale as possible.
Please feel free to comment, ask questions, and feel free to add suggestions.
Here is the frame side plate I welded.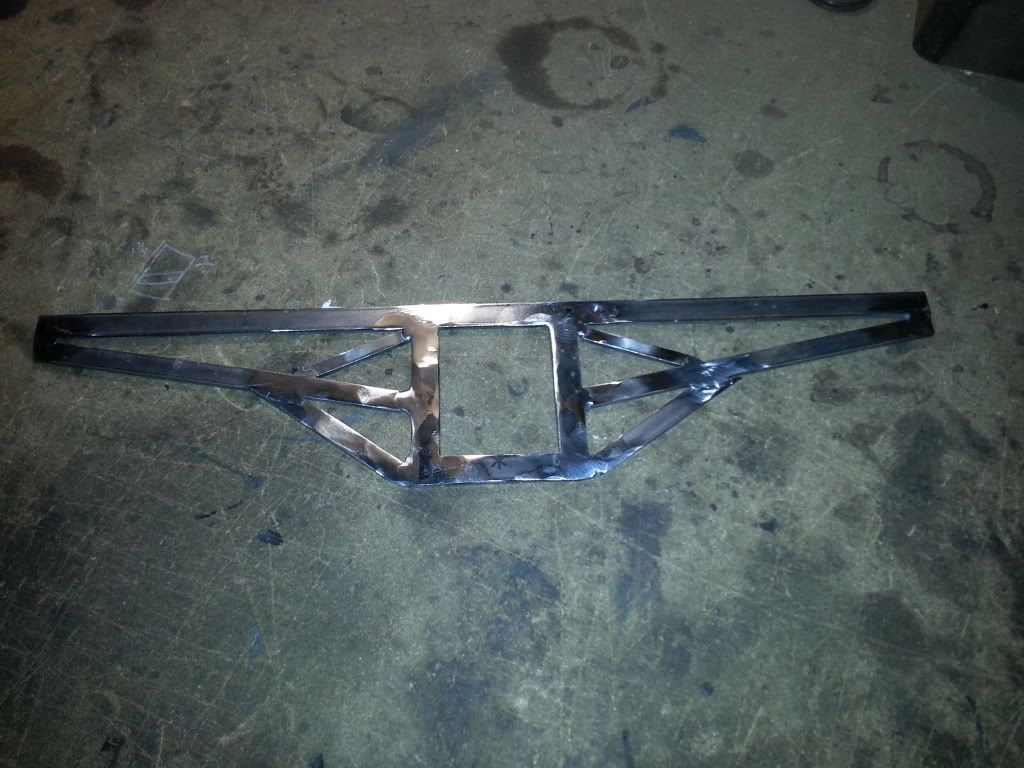 This is where the battery, motor, and trans will sit.
And here's the body and wheels she'll be wearin.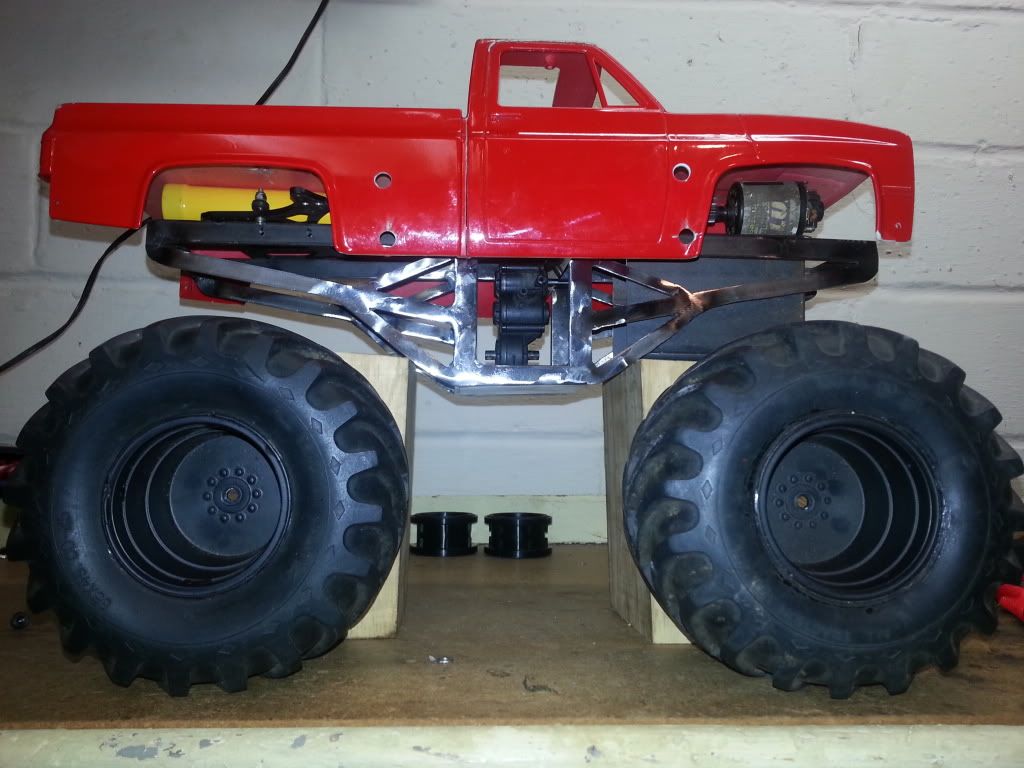 She's gonna be wearin Clod wheels and tires on Wheelyking axles with dual Wheekyking shocks on each wheel. She may look like a Clod when she's all built, but that's alright.
I stopped at my local rc shop and bought me some threaded rod to make some custom links that'll I'll be throwin on tomorrow.
So have a good day all, and thanks for checkin her out. More to come soon.