I must start off saying this project is inspired by a forum friend some of us know well, "NickRummy". Thanks to him and his kind heartedness he supplied me with the SIlverado body and the TXT chassis.
THX Nick !
Electronics to be used;
Castle Mamba Monster ESC
Castle 10Amp BEC
JR 8911HV Servo (Torque: 470 oz-in (2S Li-Po)Speed: .12 sec/60° (2S Li-Po battery)
Summit Transmission with servo actuated 2 speed
Emaxx motor plate
DUAL 770 sized Brushed motors
3s possibly 4s powered depending on final gear ratio which is still in the planning process
I will be scratch building my own scale axles (Of Nicks Design)from steel and using Losi Muggy Differentials, Losi 8 buggy CVD's, Losi 8 buggy Front and rear axle carriers. The axles will strongly resemble the Blackwell axles when complete aside from them not being a true "top loader" design.
I also will be making a scratch build chassis and 4 link suspension, the chassis will be started on and based from a Tamiya TXT chassis.
Thats it for now, I hope to be starting this project soon. Replacing some parts on my air compressor and the weather turning a little more co-habitable is whats holding up the beginning.
Here's a few pics of the body I'll be starting the project with, I will be repainting it with Base/Coat-Clear/Coat with a wicked Red and Ghost True Flames(the plan so far?) I also will be adding a tons of LED's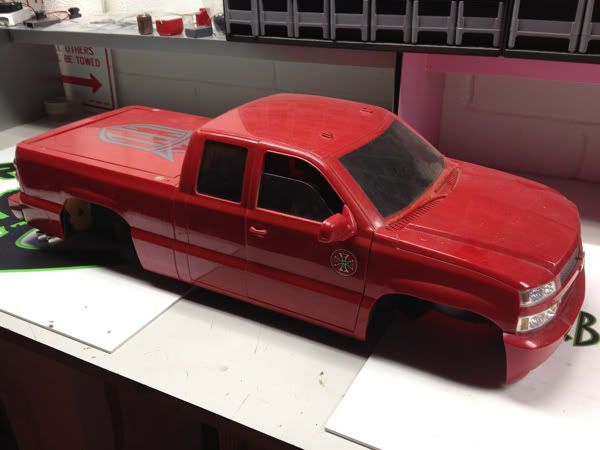 Yes, thats a Losi XXL behind the body.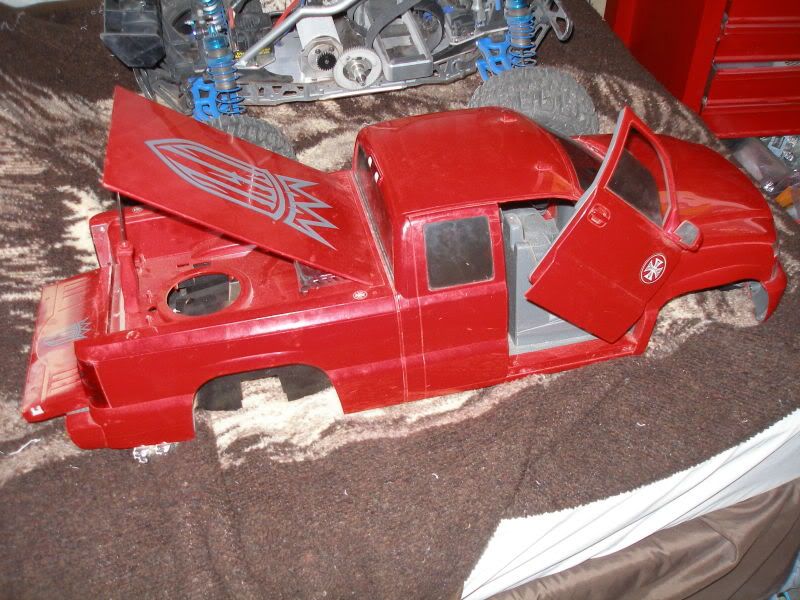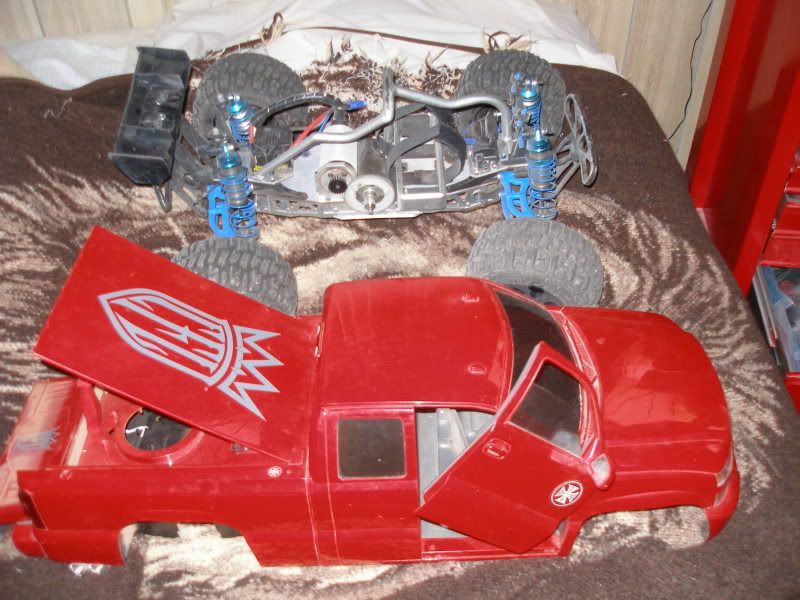 My Inspiration, Nicks Beasty in all it's glory