So, got the roommate into the micros real quick. And we just need to touch up the bodies a tad bit
Dodge Ram 1500 Features:
Snorkel
Custom Roll Cage w/ KC lights
Rear Facing Tire (Spare)
Tires: Rok Blox
Tow Chain
Hitch to pull trailer
Winch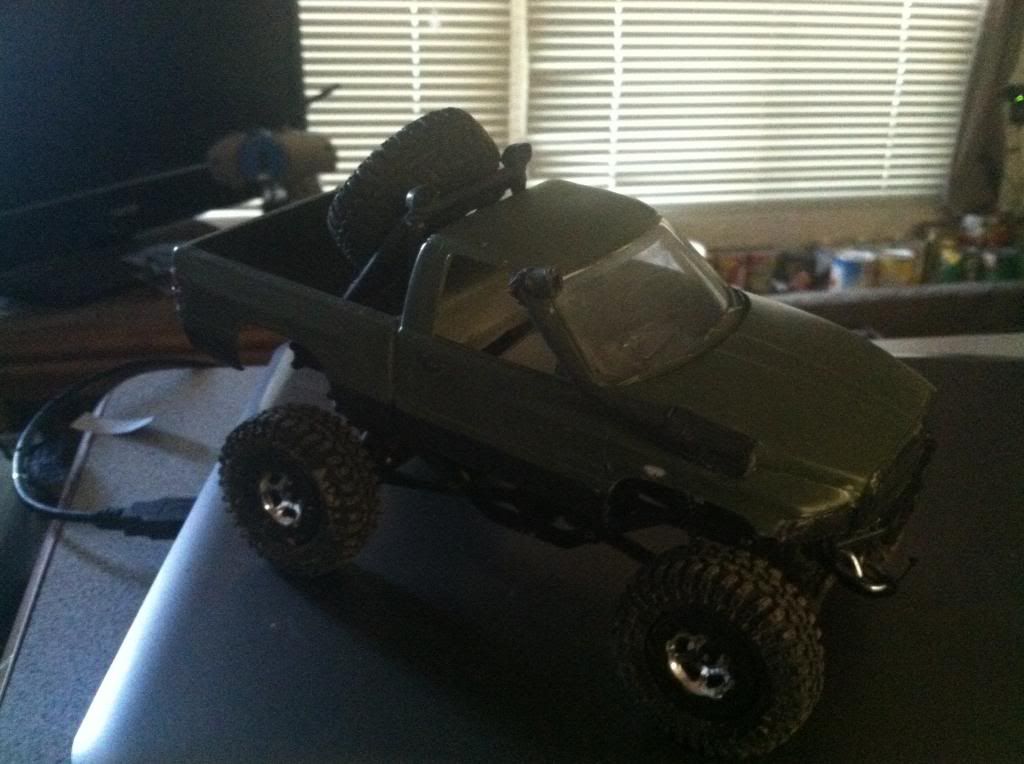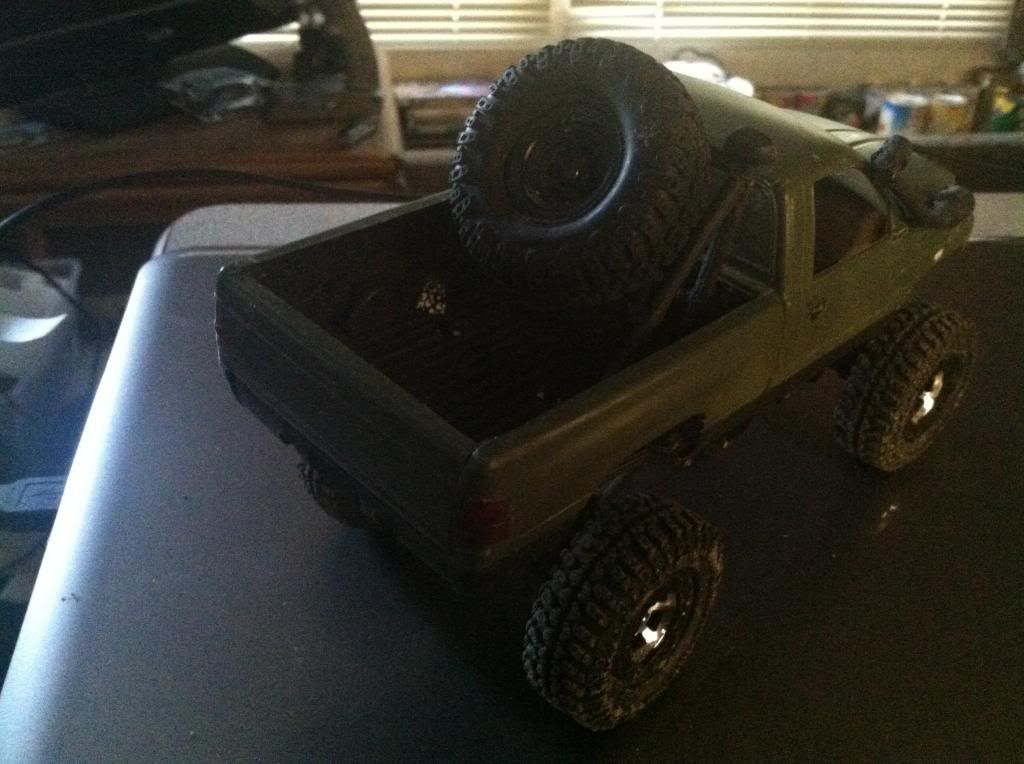 Ford F250 Features:
Custom Roof Rack
Winch
KC Light Bar
Roll Cage
Rear Facing Tire (Spare)
Tow Chain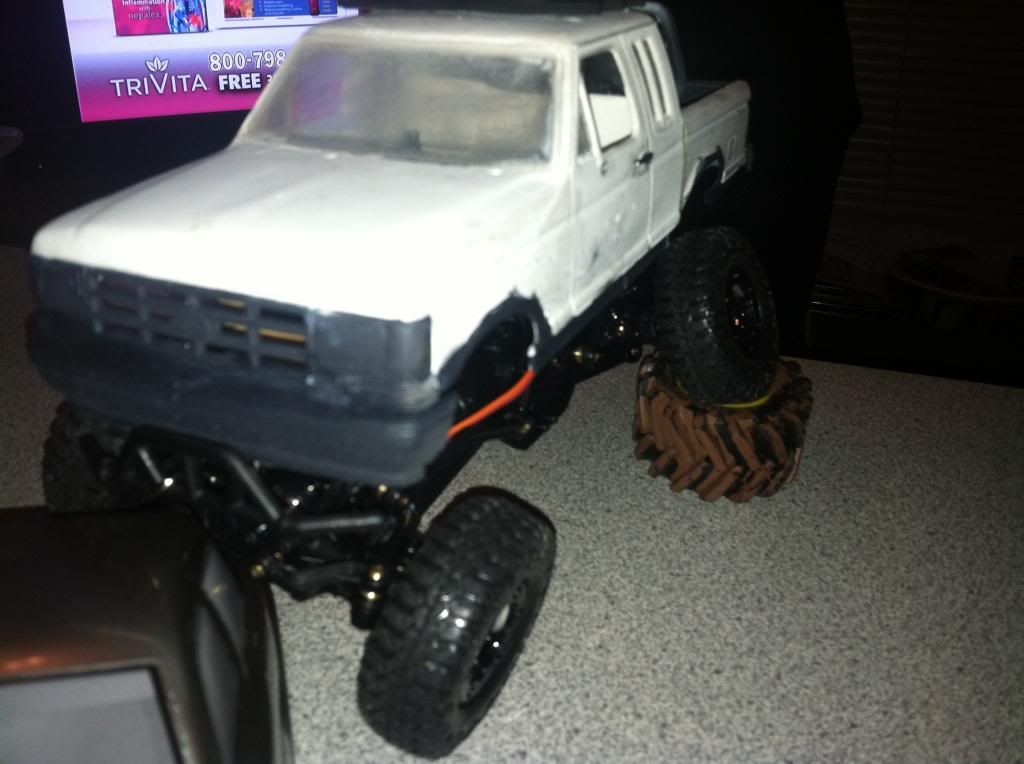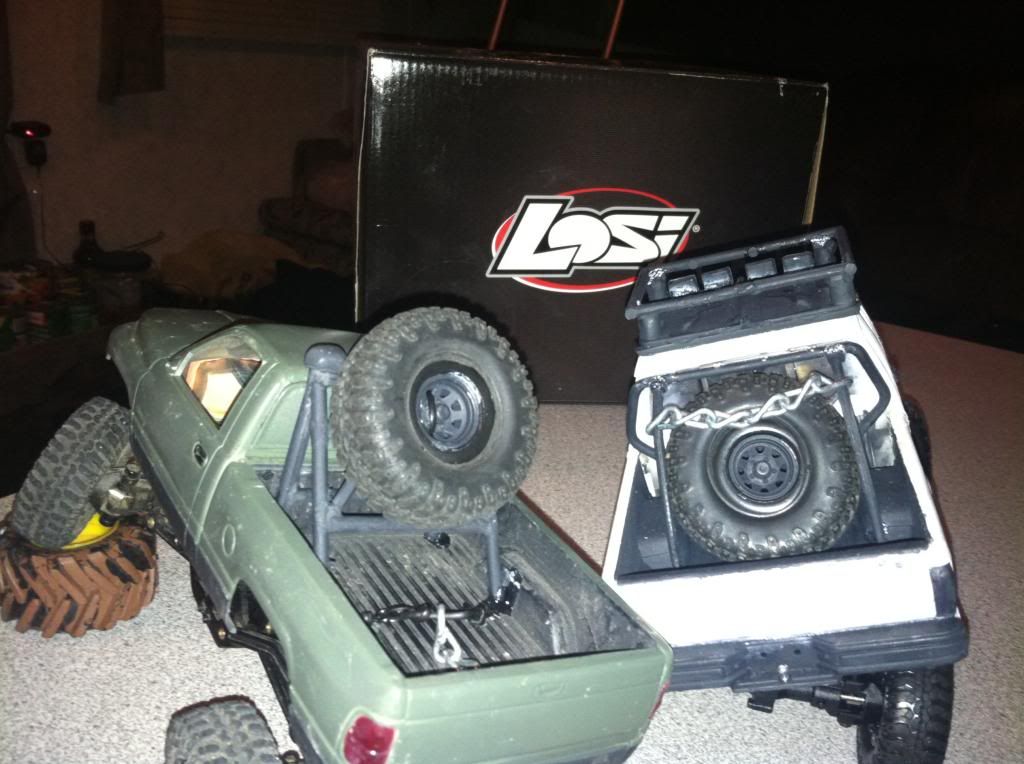 Pretty impressed with how both of ours turned out, making scale parts and glueing them together, we are both familiar with the 1/10th scale but anyways.
My dodge truck does have another post on here.