Well I now have somewhere to post this build up.
My take on the Tatra 813 Kolos
I started this 1 month ago but have kept it pretty much under my hat till now.
Specs:-
4x Losi Crawler Worm Axles
3x Losi Crawler Gearboxes
8x Rc4wd Militant 2.2 Beadlocks
8x Rc4wd Mil Spec 2.2 Tyres.
Some Styrene Metal and a Hammer
Started with 2 steel rails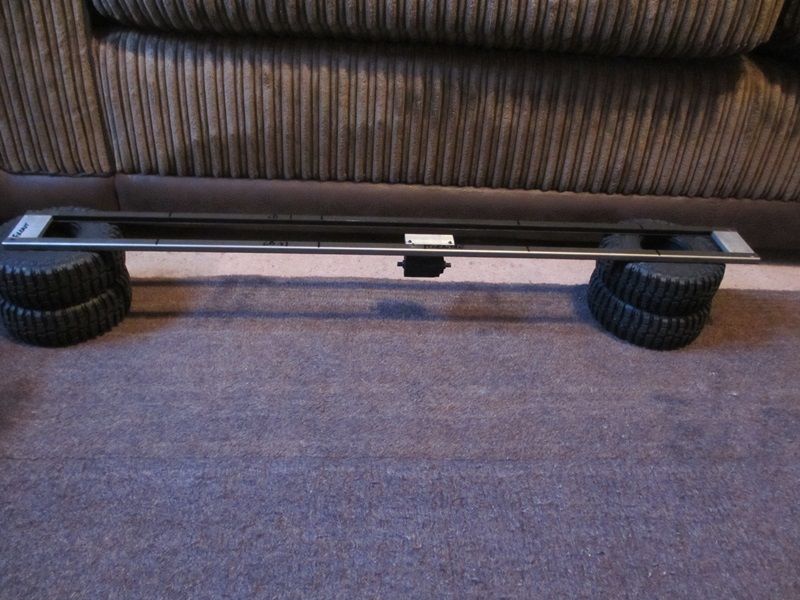 Then cut out some Steel supports to mount the links
The 2 Centre Axles will get there drive from a Losi CC Gearbox that has had the Slipper removed and also the front cover which gives me a Transfer Case.
The plan is that This will attach to another LCC Trans that will send the drive to the Front Gearbox and power the Front Axle and the other ouput will transfer the drive along the Chassis rails with a Propshaft down to the Back Axle.
If my Calculations are right all the wheels should! Turn in the same directions.
Time will tell.....
So Chassis Sorted and this is what I have come up with.
Finally got a Rolling chassis
Couple of my temporary springs are a little wonky i can adjust that later.
2 Steerers up front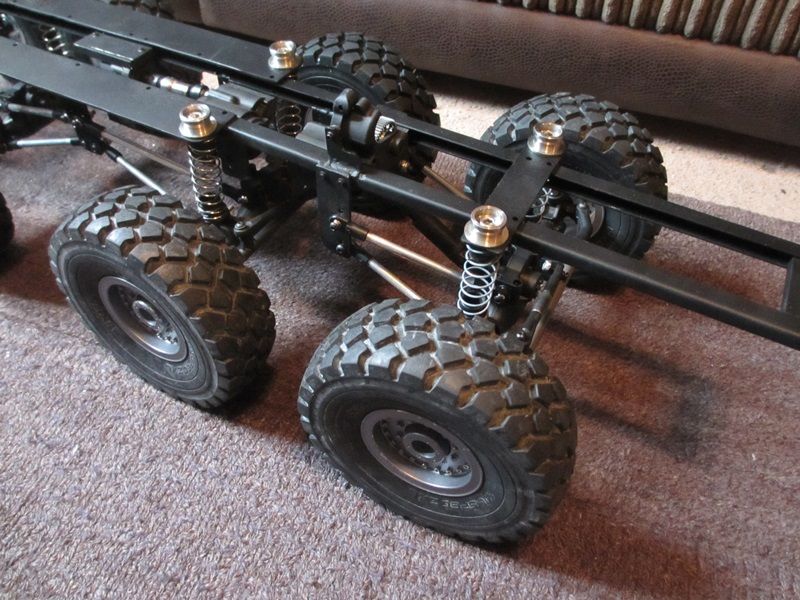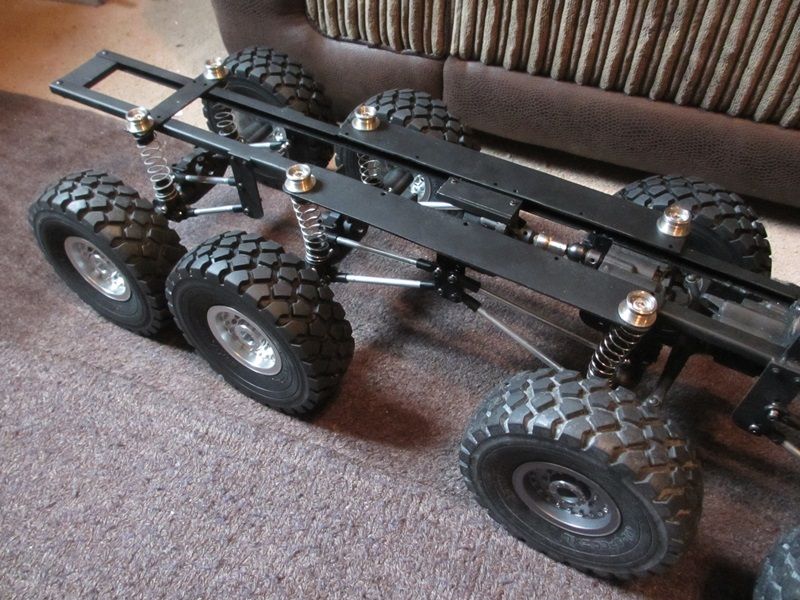 Next on to the Cab lots of styrene in this one.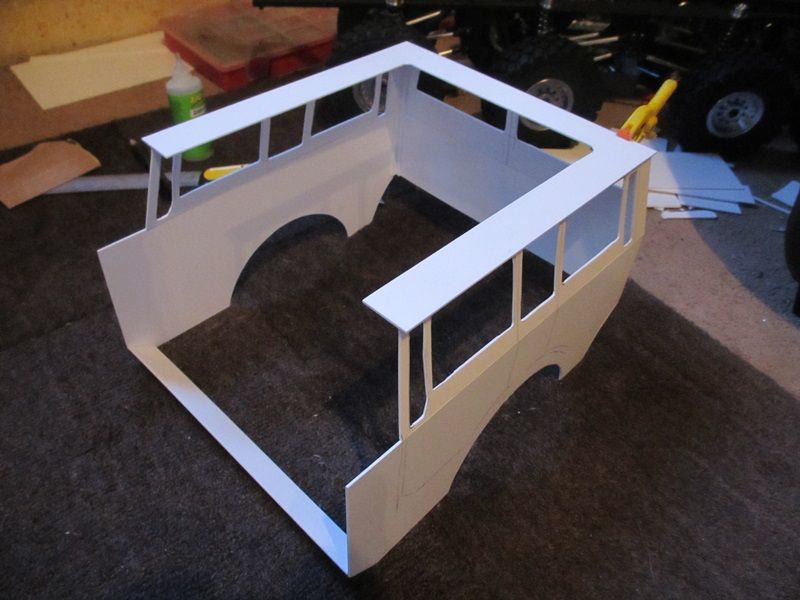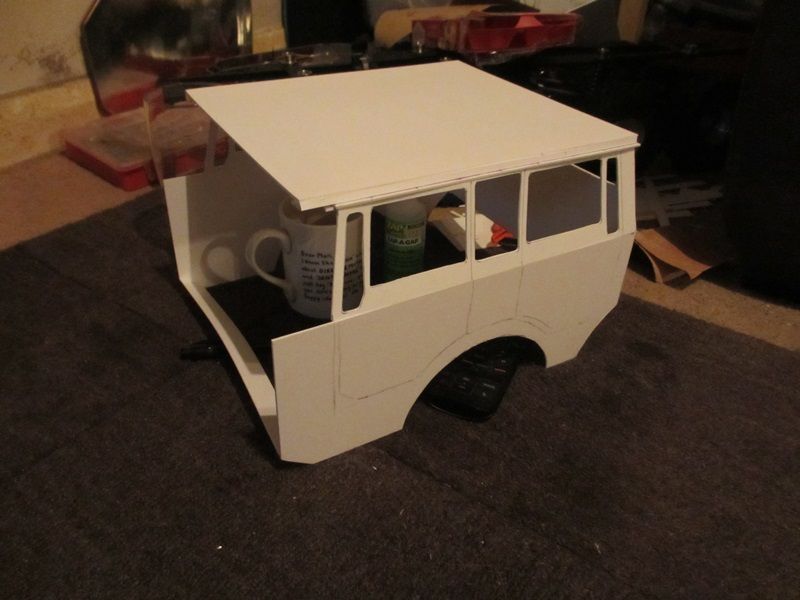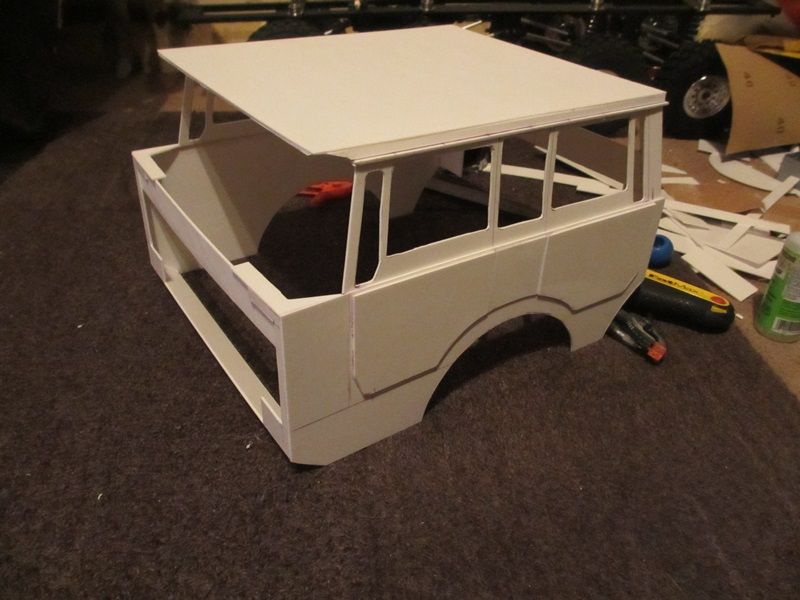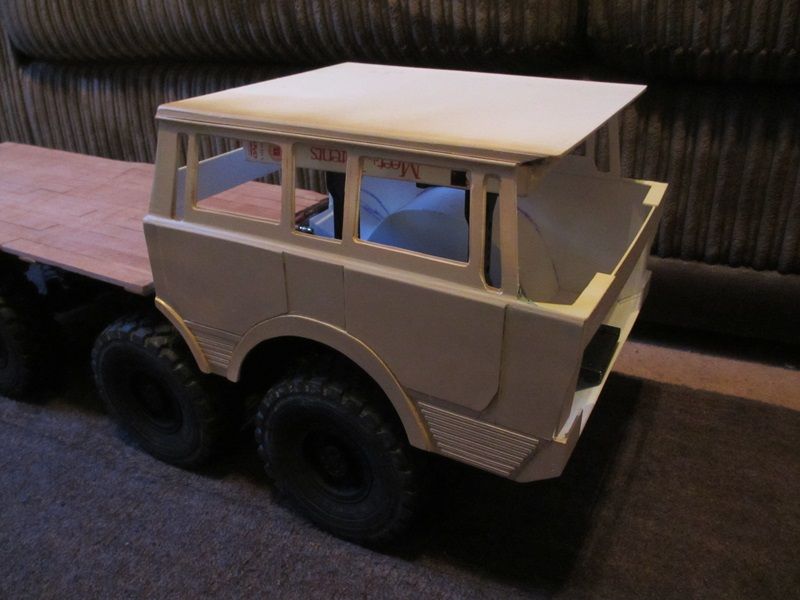 Then knocked up a Wooden bed from some offcuts of mahogany
Got the Grill on and most of the roof details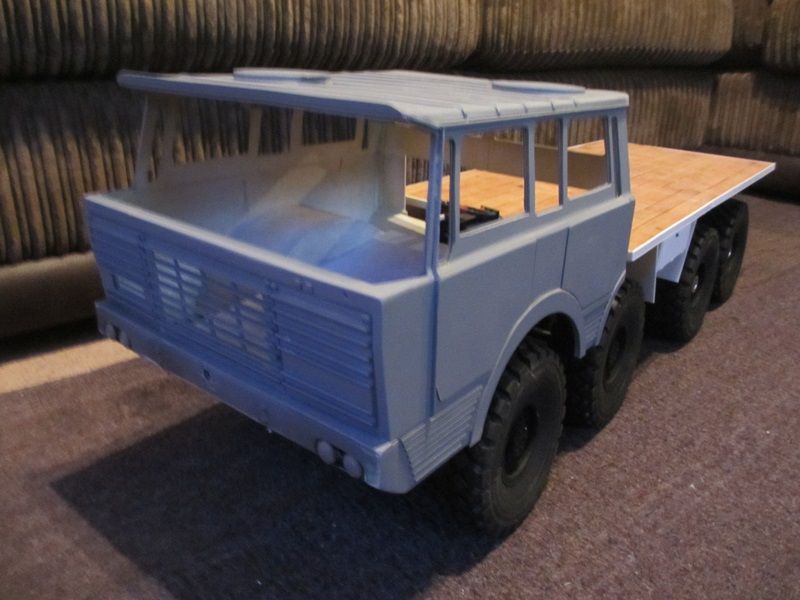 Tamiya Tundra Spot lights are as good as the right size to be in scale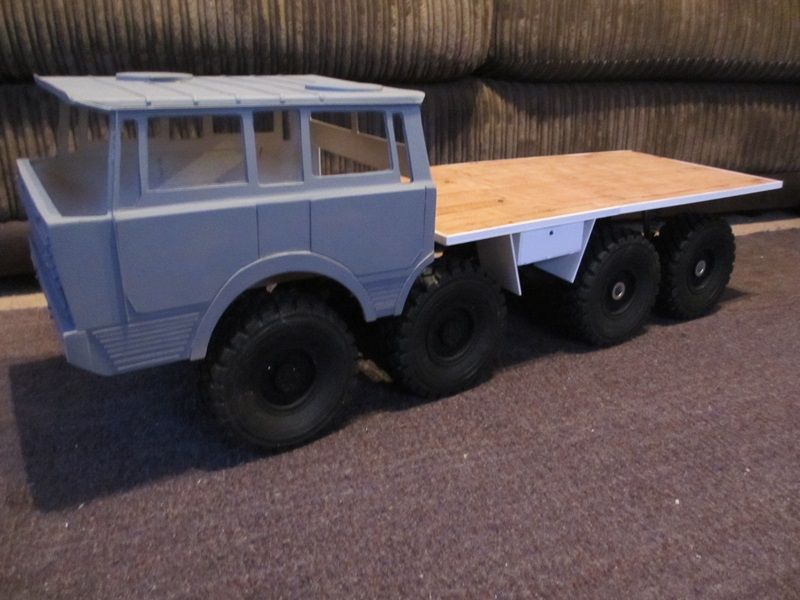 Skinned the edges of the bed and then got to work on the underside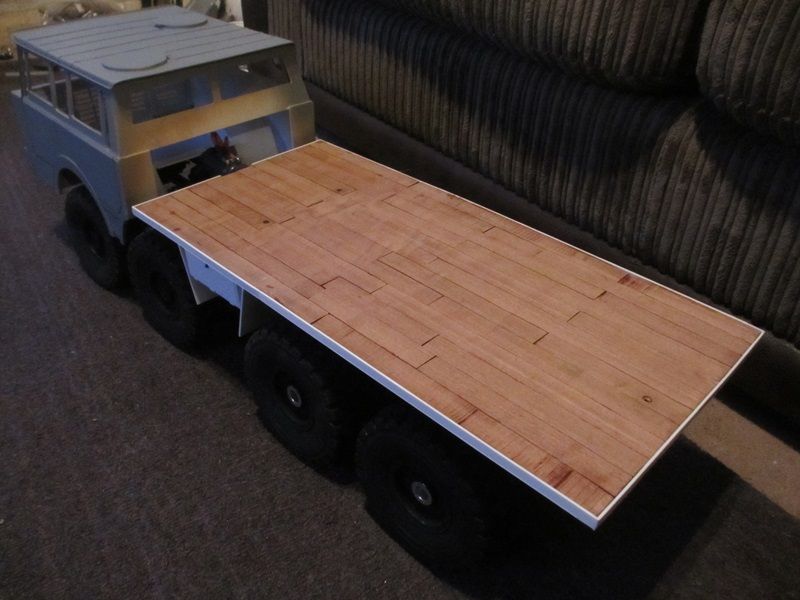 I saw the fake leafspring on another site so decided to do the same to fillin the gap between the rear axles.
Shot the Cab with some bluey green paint and gave the bed a dulling down with some very watery black acrylic and this is where i'm up to at the moment