After driving it around for a while, I was starting to get annoyed seeing the wires and servo through the windows. By this point, I had also found scalers on the web. I decided I'd start making an interior for the truck, to at least hide the wires.
I'd never worked with styrene before. I picked some up at the LHS, but it just sat around for a few weeks. Mainly because I needed to finish my sons PineWood Derby car, and a fear of screwing up whatever it was I was about to build. I read a post somewhere on rccrawler basically saying "Just start, styrene is cheap, it's not like you can really mess anything up", so I thought..."yea, just start".
This is what I have so far, and this brings the build-thread to current.
Start of floorpan:
With Drivers seat in position: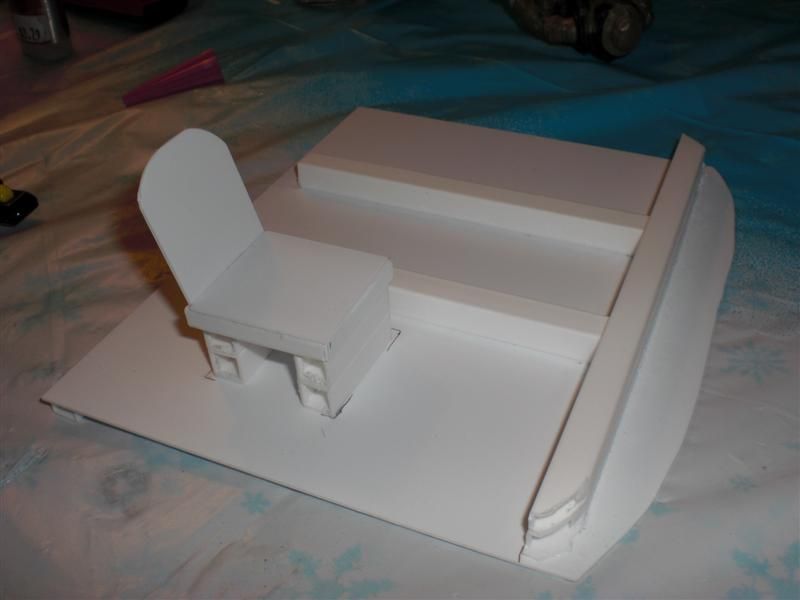 Dude for fitment: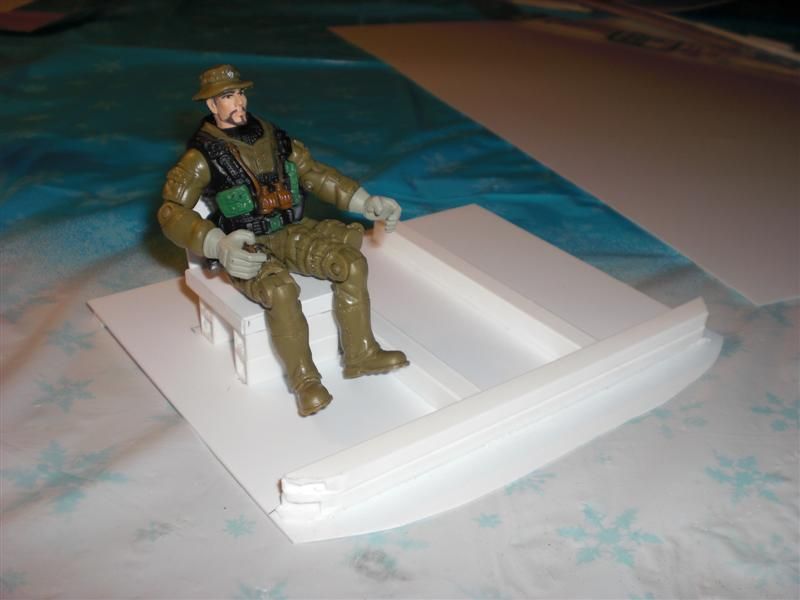 Start on a trans tunnerl. For this, I sanded the 7.9mm tube glued to the floorplan to give the glue a better surface to stick to. The tunnel is .01 sheet. I glued it to one side of the trans tunnel frame, letting it stick upright. After 30 minutes, I bent it over and glued to the other side. This was a bit tricky, and i got some glue on the floorpan where I didn't really want it. No biggie, sanding and paint will cover it.
I then added a shifter for the transmission, and one for the transfer case. I think I'll probably add some small beads on top of each, as a knob.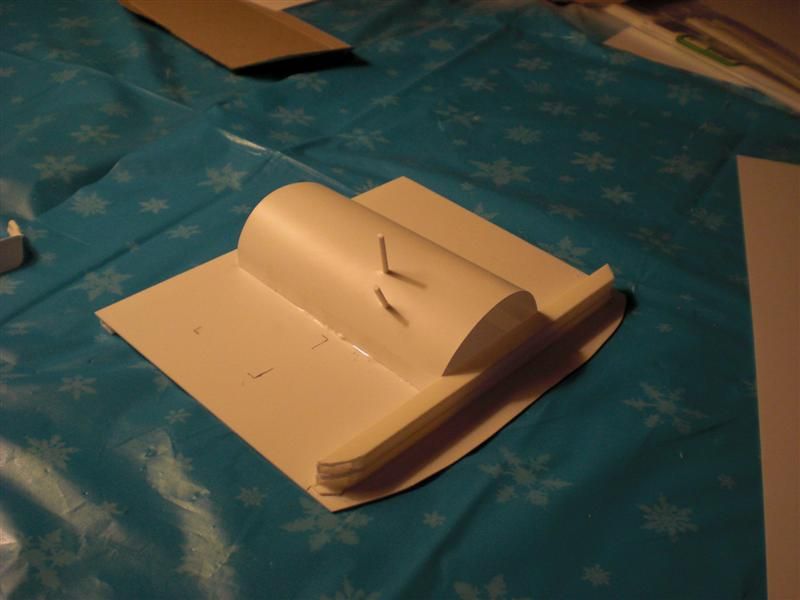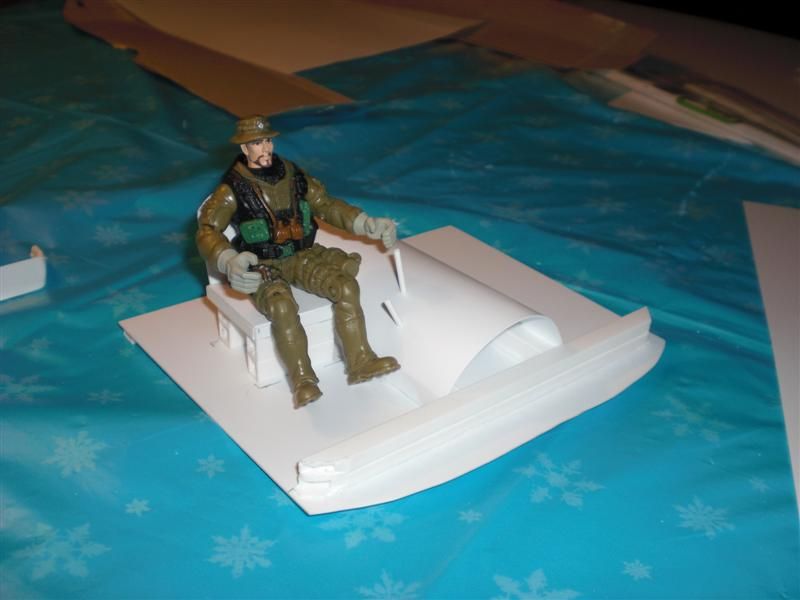 Today I'm trying to get the front bulkhead then dash/instrument cluster /steering wheel figured out. I'll probably keep it that simple, make a passenger seat, and call it good.