Wow, looking back at some of the pics, my camera does not like the black on white shots at all.. I tried to adjust a bit for better shots going forward.
Just one more chassis addition before moving to the axles - the lower link mounts. Both upper and lower link mount to a single bracket, of which 4 are attached to the chassis. They are offset slightly, and have 2 mounts so they can be mounted 4 ways. Lots of wheelbase options.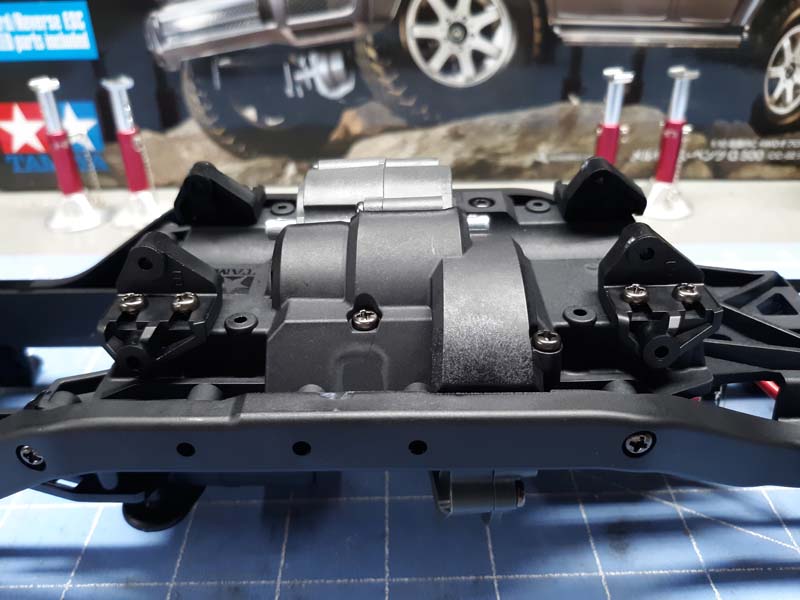 Time for the axles! Same gears as the rear of a CC01 so the axles are 12/22 geared for a 1.83 ratio. Of course they can be built with the diffs open or locked (locked in the same manner as well as a CC01 with plastic inserts) - since I'm building for the trail, I locked up both front and rear.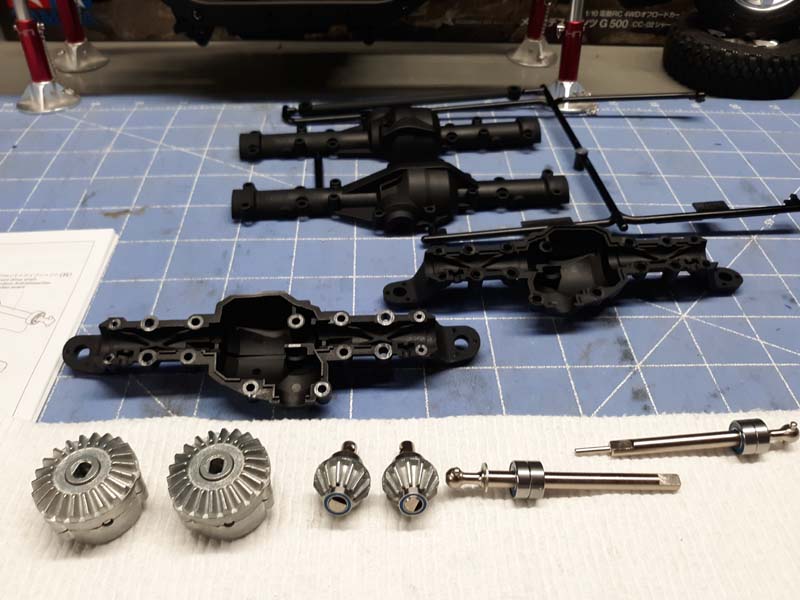 No bearings needed in the axle housing here for shims, the gears fit nice and snug. I didn't shim a thing.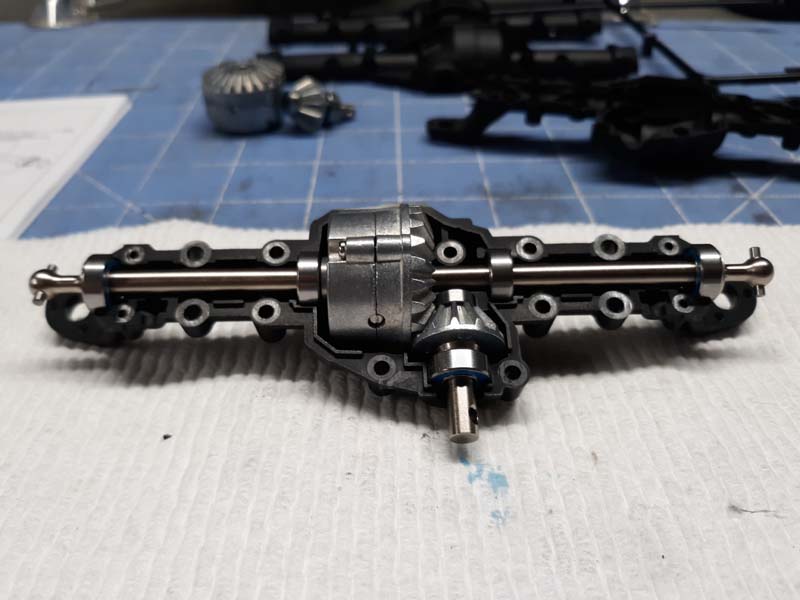 The knuckles are designed different, but use the same axle and bearings as the front knuckle of the CC01. I didn't test fit, but I'd be willing to bet the CC01 knuckle will bolt in here, though the steering geometry might be a bit off. If that bolts in, then Dynahead portals should bolt in as well. Hmm....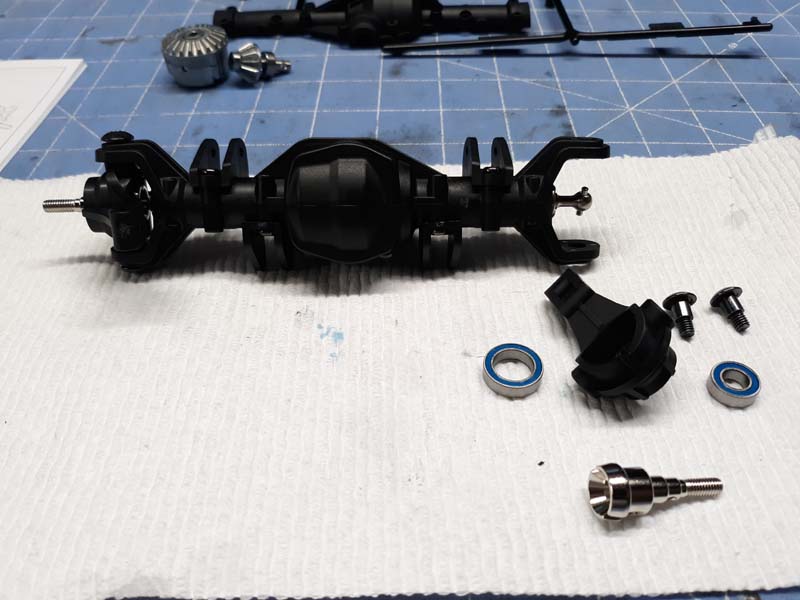 Front built and ready to go. About 34 degrees of steering..

. hopefully some CVD's are in the works.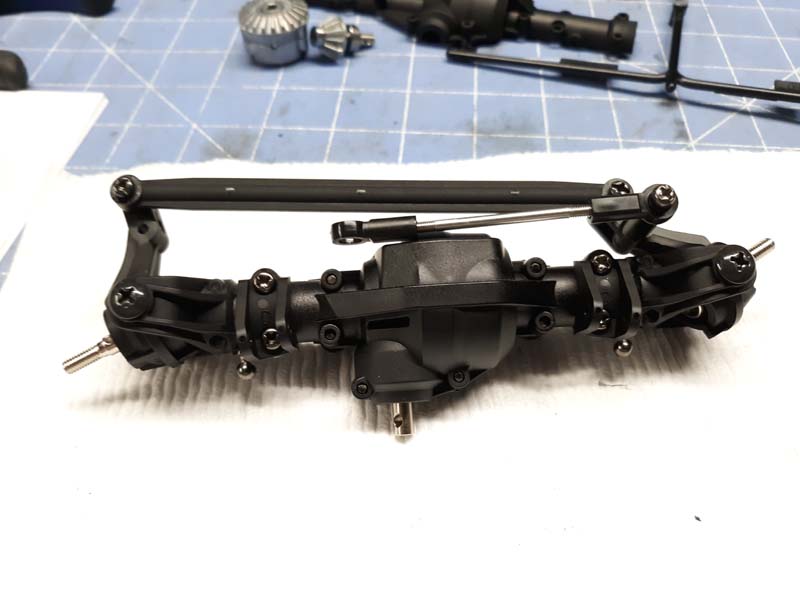 Moving to the lower links. One thing I was absolutely not a fan of is the plastic pivot balls. They are attached to the sprue right smack in the center of the pivot ball. They need to be trimmed very carefully to pivot properly. Eventually, these will get a metal replacement of some kind.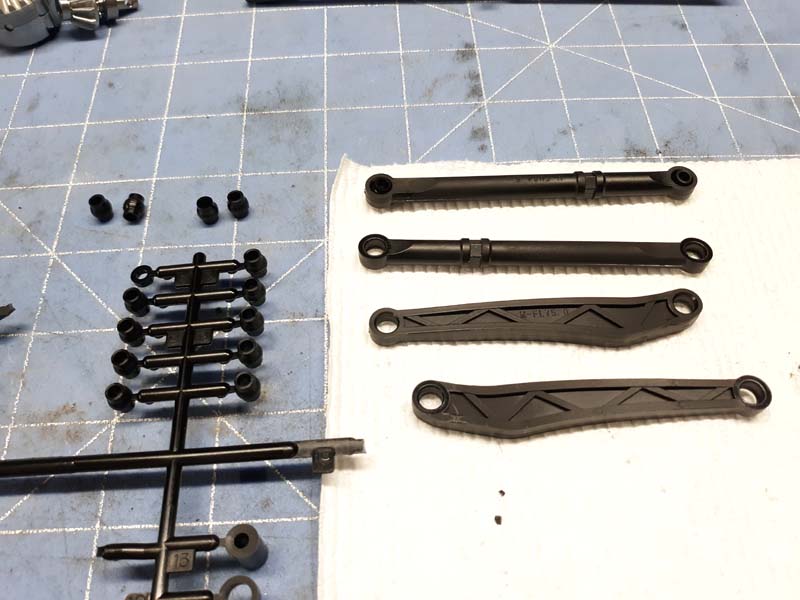 Nice to see a proper rear axle. Unlike the TLT, CR01, and F350 there's no steering knuckles out back, and no lockout required. If you like 4 wheel steer, you'll have to purchase a complete front axle.
All links made, and both axles complete... something looks off up front...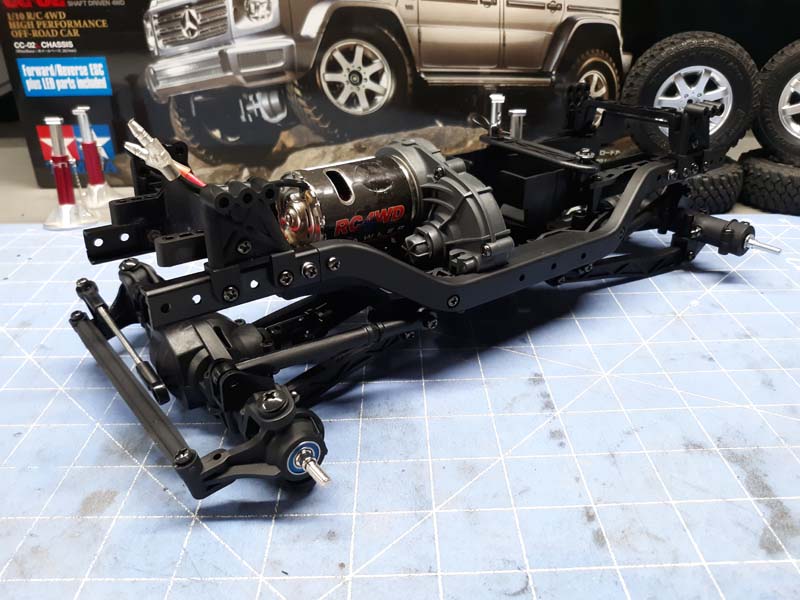 Yup, that can't be right.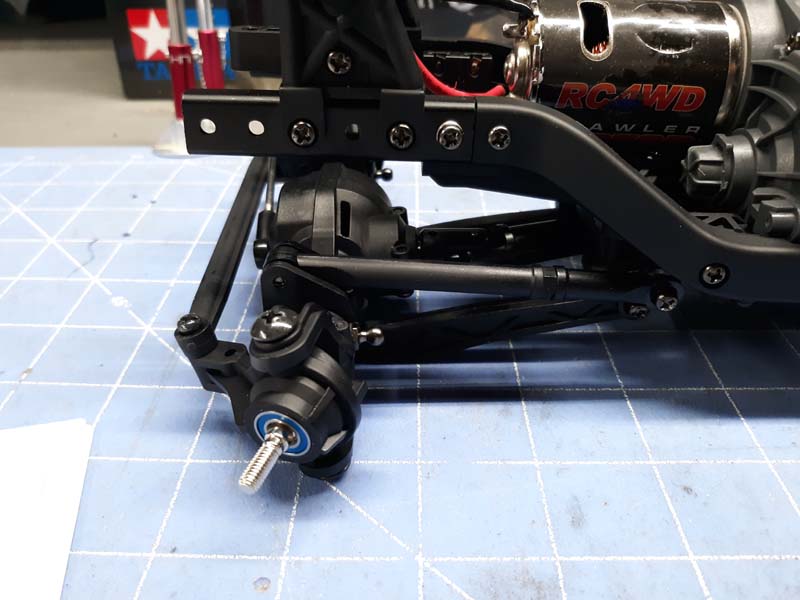 Turns out I was not paying attention as well as I should have and bolted in the front axle upside-down. I had to remove all the link mounts and steering links, flip the axle and re-mount. Whoops!! After some re-assembly, we're looking much better!