Been doing some work on this rig and figured I'd do some updating:
Switched to Axial axles. Mods are:
Cvd's
HD lockers
HR knuckles and c hubs
Axial aluminum rear straight lockers
r2j 4 links mounts front and rear.
Also Came with R2 tranny. Was missing dust cover and had a home made skid plate attached. I got the dust cover in today and switch to a RPP R2 skid plate.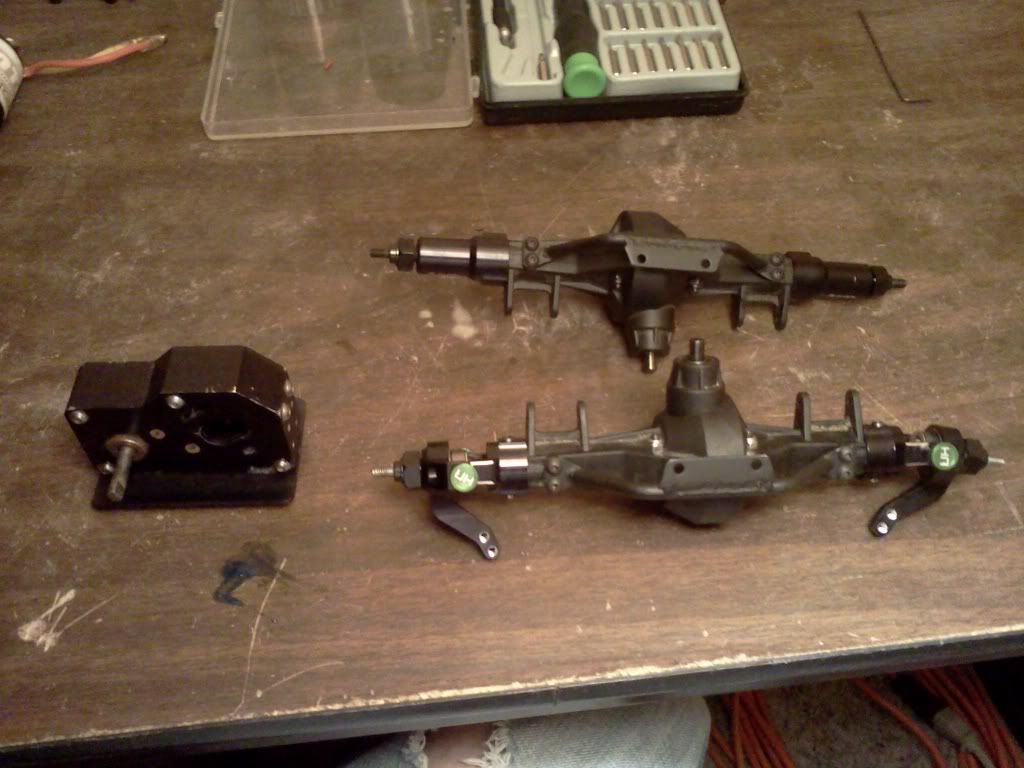 Tore it down to just frame rails: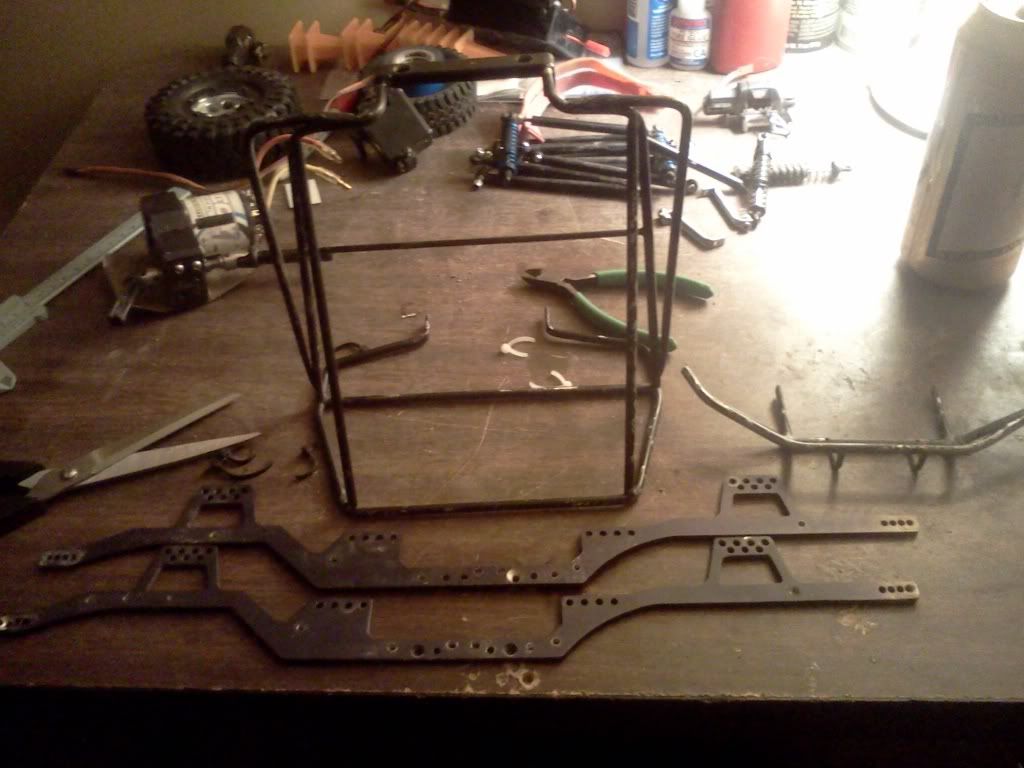 Sand blast time!!
It had a broken weld so it was time for me to bust out the torch (I love fire!

).
Weld is all fixed up and I got my fire fix for the day as well.

Got it primed and ready for base coat.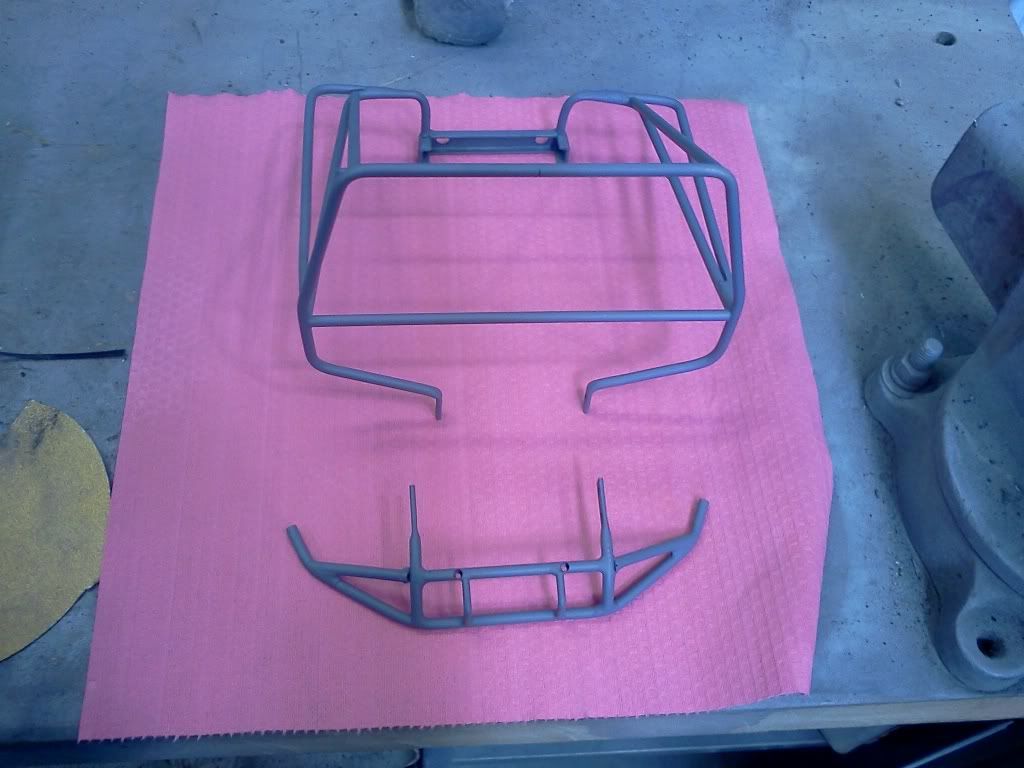 I still got a lot to do. The body is getting stripped and repainted also. I got a 7955 servo and a Holmes Hobby 35t hand-wound (both new) that I'm gonna drop in the rig. I am also switching to metal links and Integy piggyback shocks.
More pics to come as soon as I make more progress.
Thanks for looking
James