I picked up one of the MST CFX-W chassis kits that Brian, exclusiveRC.com, helped me source.
Took me about 4-5 hour to build the chassis, but was taking my time, snapping pics, and admiring a lot of what i have never seen before in a kit like this.
First off, Transmission. well before that, packaging. They packaging in the kit was the best i have seen. It was shame to even cut open some of the well sorted little bags.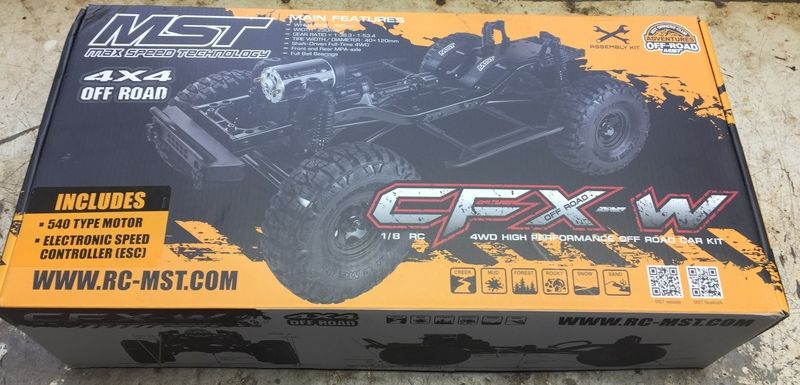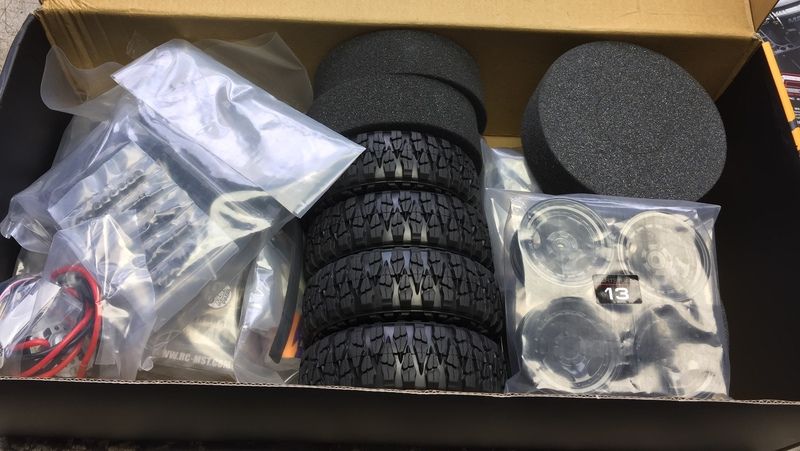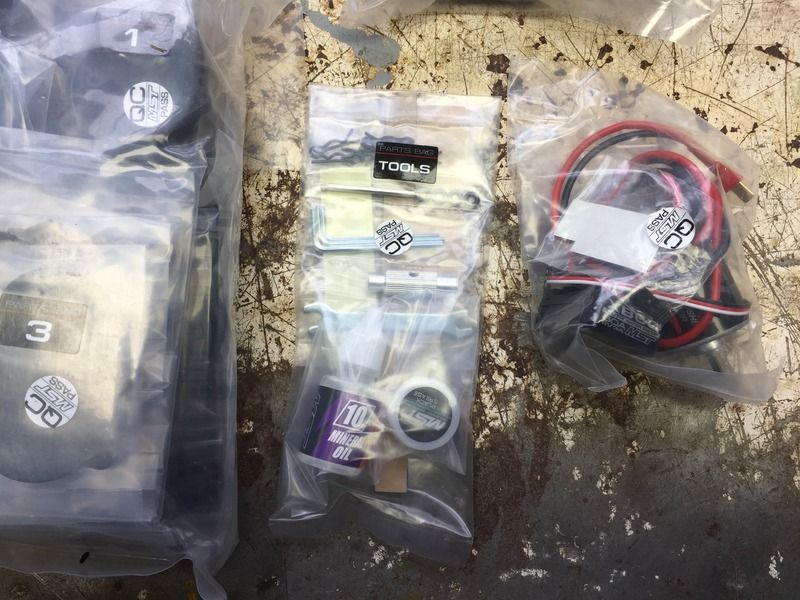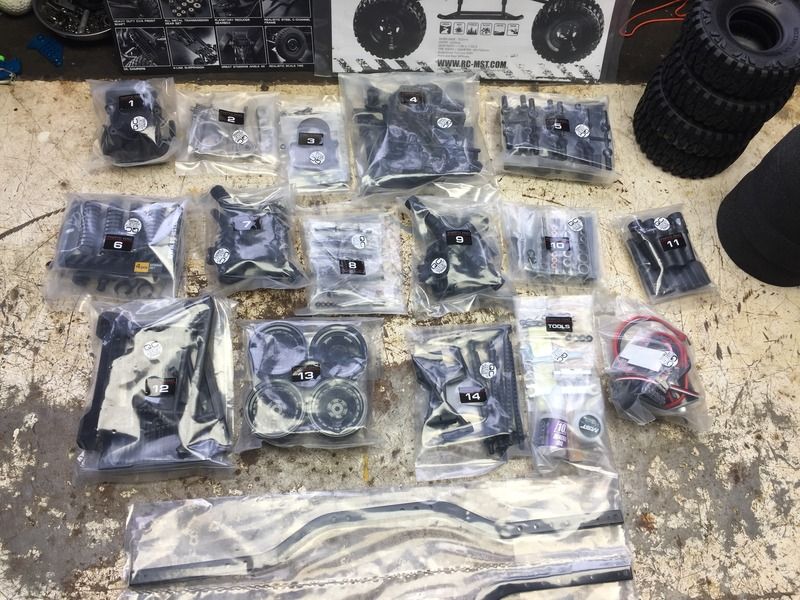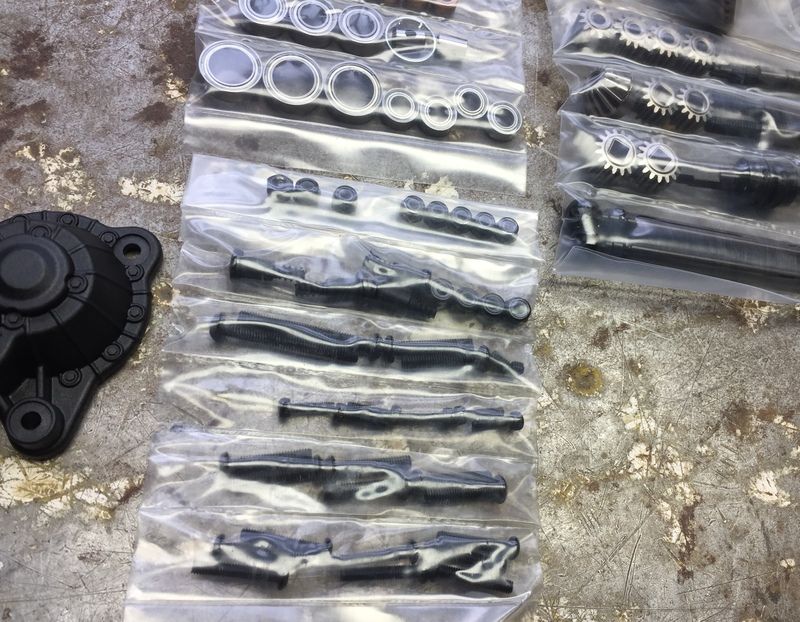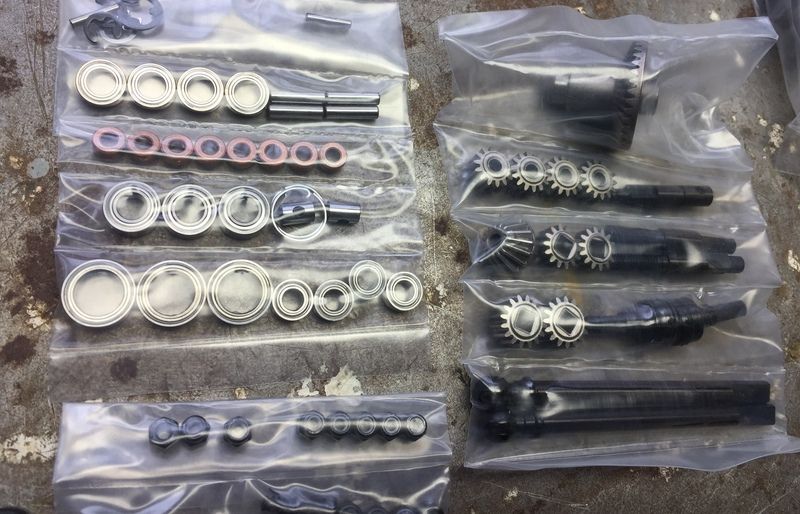 ok now the trans. its a planetary setup. lots of little gears, which would give me reason to worry, but they have such a tight tolerance on all the milling,all the plastic is tight fitting, even has some aspects to the trans i have never seen before. I wouldnt call it bombproof, but it is probably pretty close.
I packed it with the supplied "black grease" and added some of my own green marine grease.
the spur gear is small, but has a slipper, and the spur gear is mounted with a double shear motor plate. hard to explain, but really cool.
only issue is setting the gear mesh with the motor. you can't see the mesh and have to set it all by fell. which sucked. but can be done.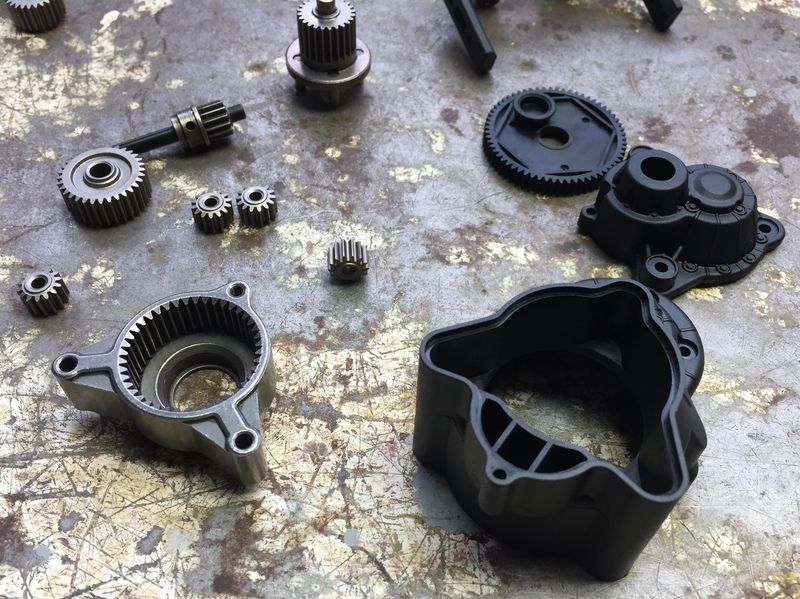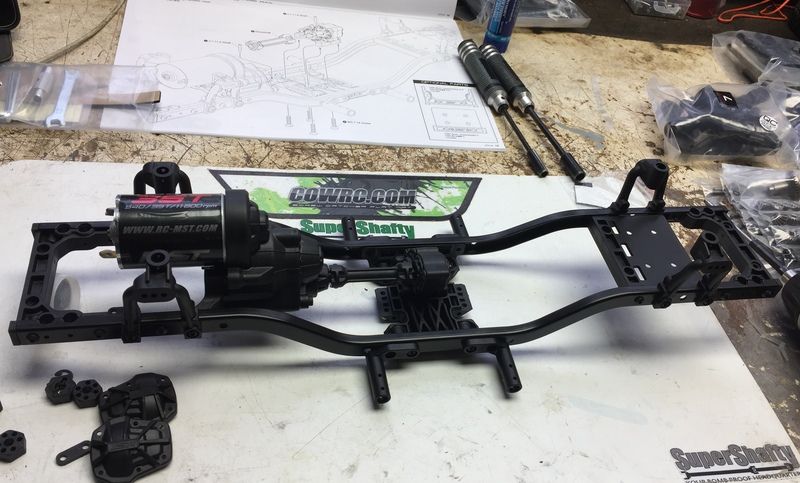 cool little shackles on a parts tree. probably break first time you use them, but still cool
and the shocks, nothing special 70mm-ish, plastic. non threaded bodies, but when built and filling with oil feel better than axial. don't use the kit 10wt oil. JUNK. i put in some 30wt.