DravTech presents...

The Magic Wand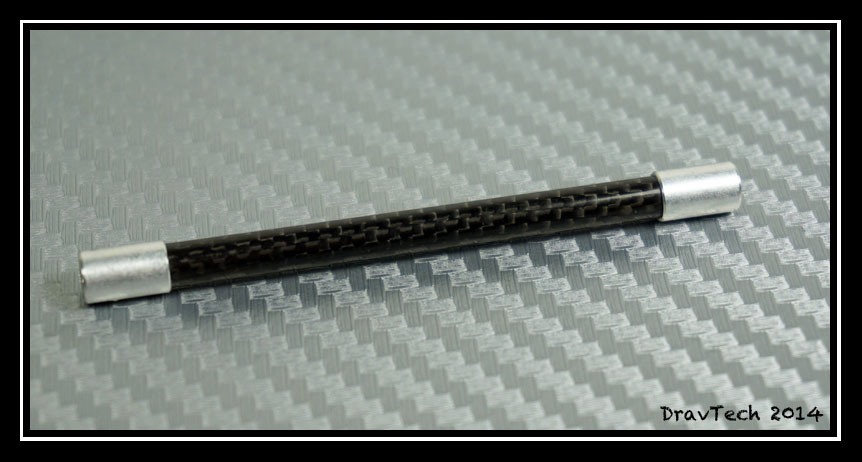 The Magic Wands are hand made chassis spacers made from carbon fibre tube with aluminum ends.
The carbon fibre tube is made from a core of aligned fibers with an outer layer of woven carbon fibre weave to improve the mechanical properties and gives a really nice finish.
The aluminum ends has about 4 mm of M3 thread and have an outer diameter of .197" (5 mm). The carbon fibre tube allow the screw to be screwed in longer than 4 mm, so it is not necessary to adjust the length of the screws.
The Magic Wands do not only look "Magical" they also offer a nice weight reduction for the weight minded crawler.
Spacers made from .287" (7.3 mm) delrin rod - 14 g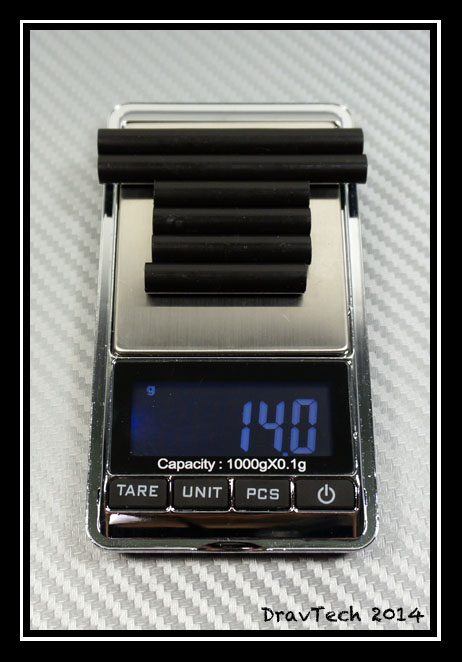 Spacers made from 3/16" (4.76 mm) aluminum tube with a wall thickness of .049" (1.24 mm) - 10 g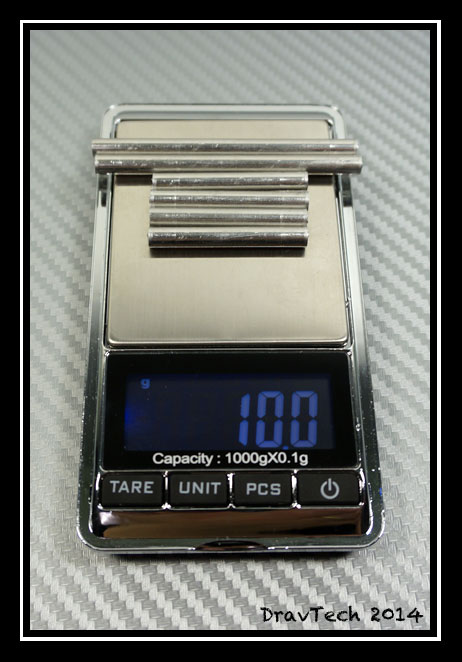 Magic Wands - 4.9 g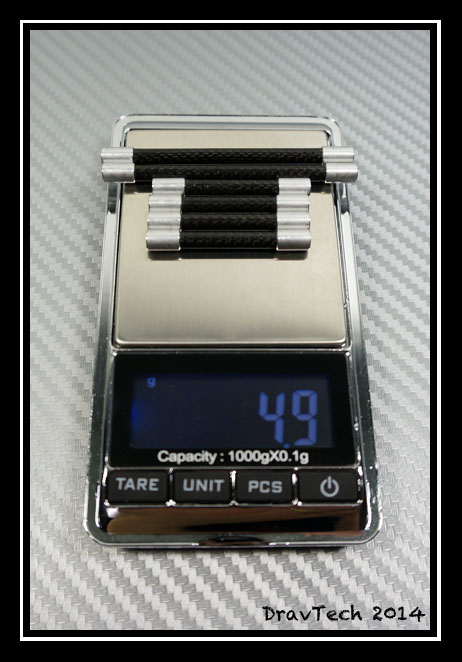 How to order
At the moment I do not take any new orders on Magic Wands. To produce the Wands take a lot of time and that is something I do not have much to spare nowadays. I will honor the waiting list I got, but I cannot promise anything when I will have the time to make them.