I'd really appreciate a heads up on this if you find anything.
Every drive i have ends at the point where i get pissed off with reattaching the shock ends on the shock shafts.
I've tried several new ends, i've tried loctite and even glueing em on.
All to no avail, this is still what ends every single drive and has done for well over 1 year

I've looked and tried several 3mm shock shafts and shocks, but i either get severe binding or the shocks physically do not fit.
I'm now contemplating buying a set of Fioroni Losi 8ight/8ight-T Aluminum Shock Ends.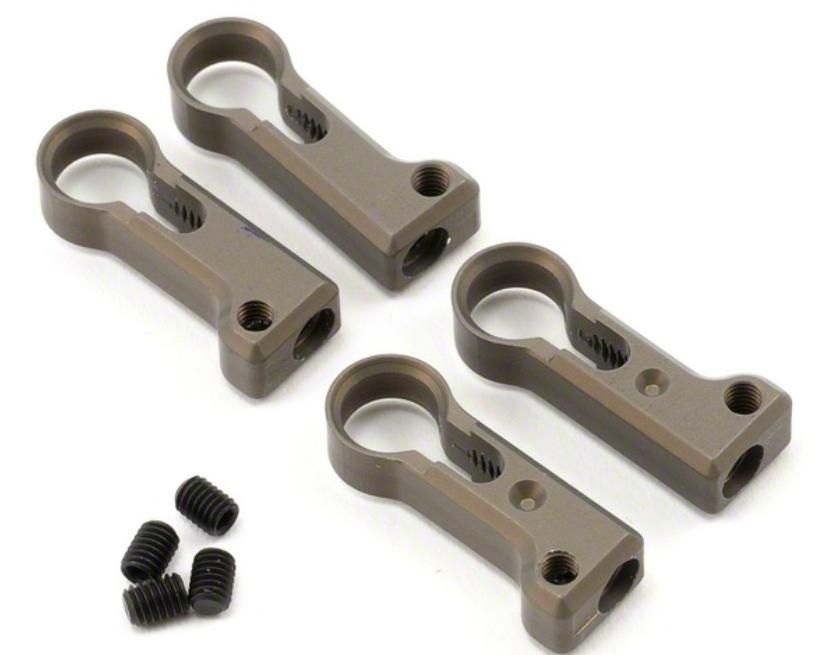 They're monumentally expensive for what they are though.
Fioroni Team Losi 8ight/8ight-T Aluminum Shock End Set (4) [FIO-OT-UR325] | RC Cars & Trucks - A Main Hobbies
Odd thing is there are many many M3 aluminium and alloy road ends knocking around, but apart from those Fioroni ones there are no 2mm ones.
Cheers
Mark