Well, I received my first crawler yesterday, an Exceed Mad Torque 1/8th. Overall seems nice for the price, but will need some work of course. I will try to log my progress here for anyone interested. Any tips or advice/constructive criticism appreciated.

The unboxing: received in perfect condition, no damage on the box or vehicle. The bags are the 4ws kit I ordered with it.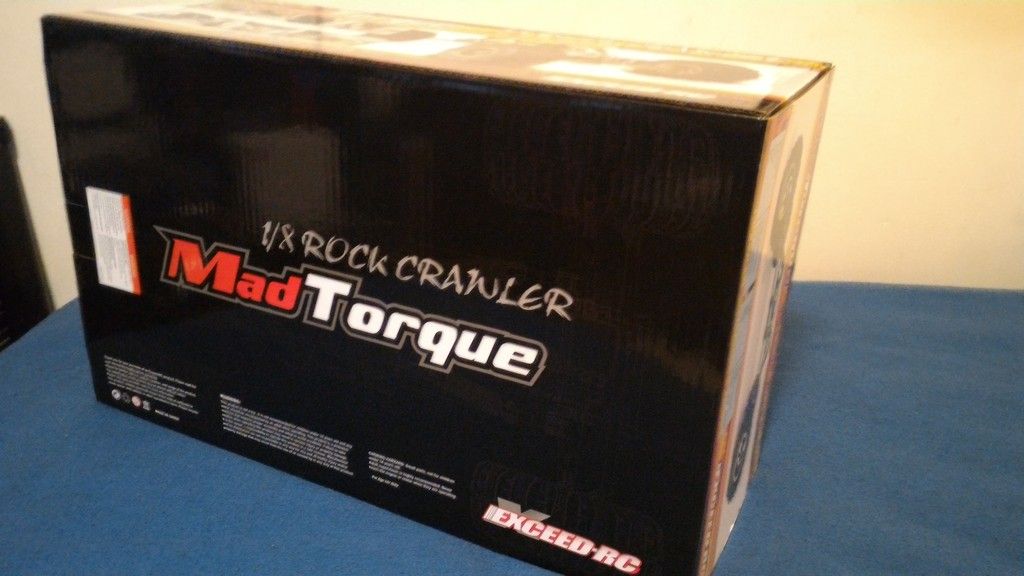 Little shot with the lights on, they don't look half bad lol

Have since removed to get working on it.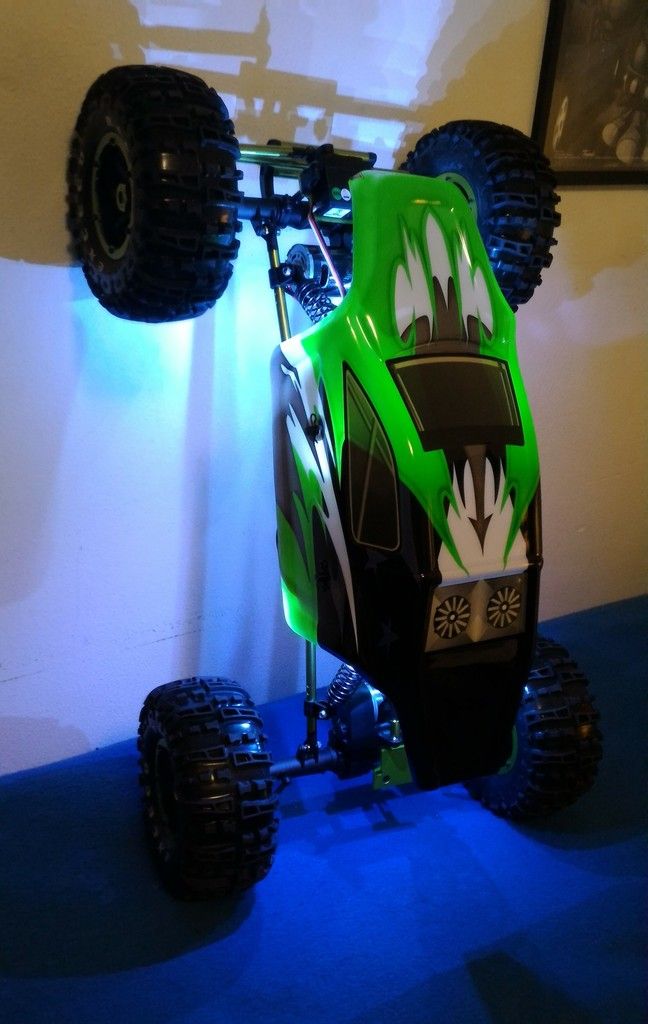 Everything seems to be smooth and in order out of the box, no weird noises or grinding. Radio and all electronics seem to be functioning properly. Lots of torque from what I can tell. I feel like this will be a fine crawler after some mods.
Work I have done since yesterday:
-Moved shock mounts to outside of frame
-Replaced all spindles with aluminum AX10
-Greased trannys with white lithium
-Replaced wheel foam with memory foam (stock foam is useless)
Next up:
-Install my own radio
-Decide on a pair of good servos, better servo mounts, and set up for 4ws
-3/8" bolts for wheel weights
-Install aluminum shocks on order
-Find any rocky terrain somewhere here in Florida

or set up my own course...
More to come.....