Had to go old school on the new top. I love it.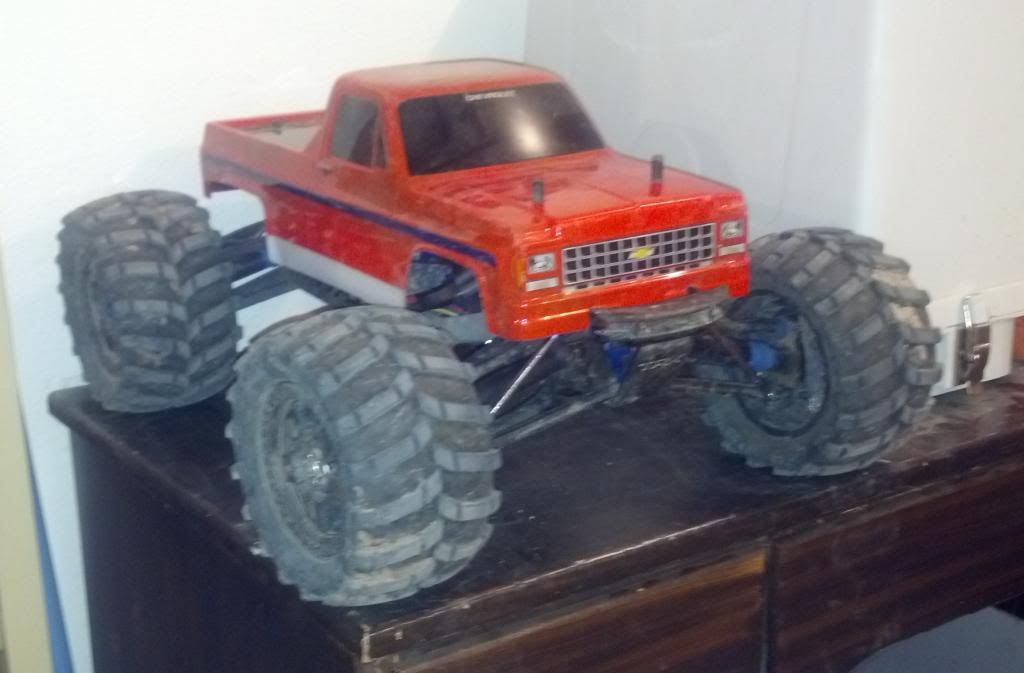 I have always been frustrated with the slop in the 2-speed tranny. When in a tricky situation requiring just a little reverse, the slop in the tranny can completly throw you off line. After finding this mod, I tried it, and it has got to be the best free mod you can do to a Summit trans.
Removing the slop from a Summit trans
I also wanted my Summit to crawl better. Using a lighter weight top helps quite a bit, but the short wheelbase is a huge problem for a rig this size. I looked hard at extending the wheelbase, and I don't see a practical way to do it (it's farely easy on an e-maxx, as seen here
http://www.rccrawler.com/forum/traxx...wheelbase.html
but it's a completly different chassis). So the next best thing is to weight the front end.
As fragile as Summit axles, diffs and trans are, adding weight to the tire/wheel seems like a bad idea. While adding weight to the a-arms could work, I decided to melt some lead into a half-moon shape and screw it to each knuckle. The difference in climbing is night and day. High speed handeling is about the same, but it does nose-dive when airborn. Still, I like it!