I picked up a Vaterra Twin hammers back in 2/16/13 all i can say this thing is fun. I also picked up a 12t traxxas motor and a 87 tooth spur gear. I ran it 2 times befor i changed any thing. The next mod will be brushless but here are a few photos.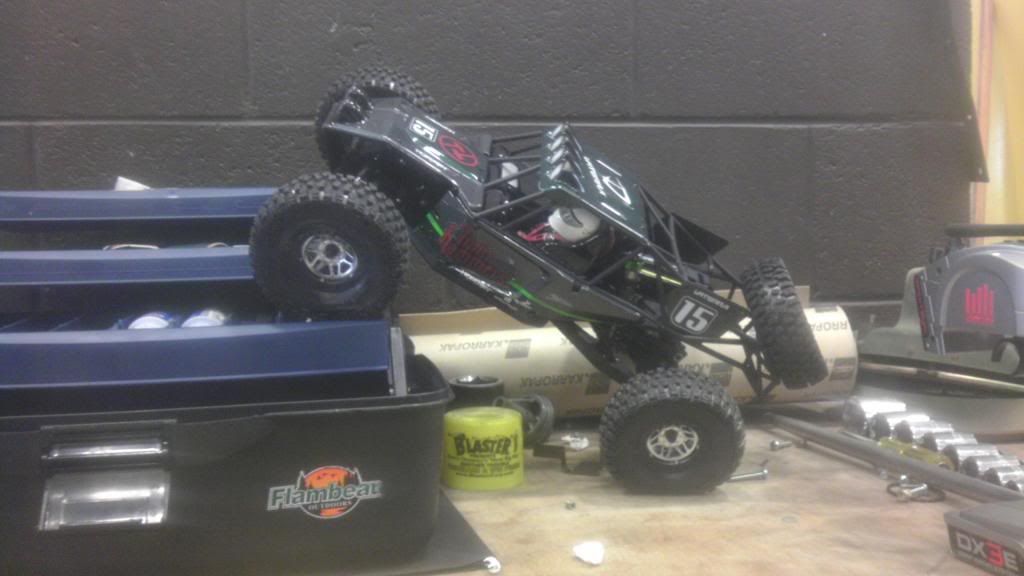 I have broken the front shock mount. I found a new one made from 6061-T6 aluminum. You can look up Blue Monkey rc it was like $14.99 plus shiping.
Front Shock Mount for Vaterra Twin Hammers, Blue Monkey RC
Well guys this is what the twin looks like now. She has a set of axial satin chrome beadlocks wrapped in rc4wd super swamper boggers. Im running the tires with no foam air only. Making the tires scream is a 3900kv castle element brushless system. The gearing is a 12 tooth pinion with a 87 tooth spur. I also added the rear sway bar kit with the small bar on the buggy.