Hello! So Im new to the world of rc trucks, but well versed in 1:1 technical crawling, set-ups and techniques. I had a 1988 toyota ext. cab that i sold a few years back... i miss it dearly and was the best vehicle i have ever owned! So was the reason for this build, to try and replace yet remind me of my old toyota....
So here is a quick parts run down;
- Started life as a RTR Honcho, bought black friday of 12'
-I have two sets of tires, 1.9 Super-Swamper Boggers "which are really like 2.2" I also have a set of Pro-line-Hammers on a set of true bead locks. The swampers are glued and air tight, but the hammers are vented.
-Pro-Line 6060 Duel-Spring coil-overs with 27wt. LOSI oil all the way around.
-lower steering link metal replacement the plastic one flexed way too much...
-Axial replacement front bumper w/ bumper lift brackets
-Winch
-Dinky RC's honcho bed-side
-toyota 2nd gen. cab.
-Onyx NiMh 3000mah
I know not much is done... but im still out around $500 close to $600 as she sits. Im trying to build my 1:1 project and got side-tracked with this thing

VVV- The day she arrived!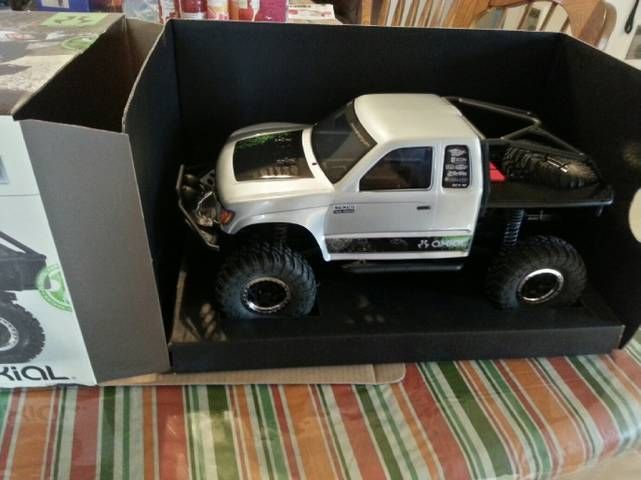 VVV- Even though its new i wanted to make sure everything nice and lubed up right! I havent plasti-dipped my electronics yet.. havent found the time.
VVV- I needed more lift to clear my 2.2's, plus wanted some better flex. Heres a side by side of Pro-lines 6060 coil-overs next to the Axial factory one.
VVV-Heres the yota with fresh paint lookin cherry! Also 1 of both of my extta wheels, which flavor?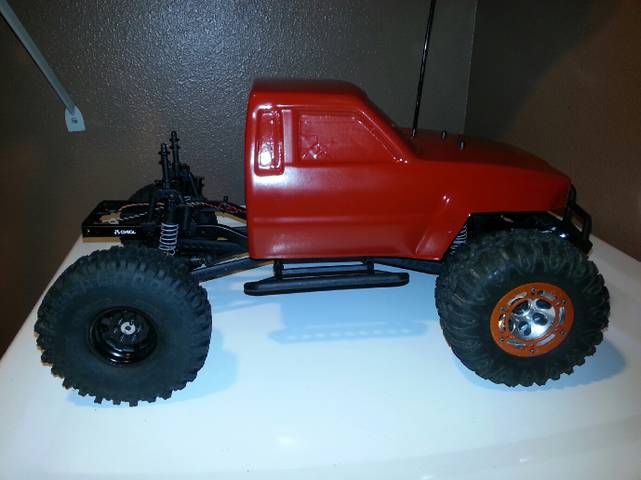 VVV-I put the rear cage back on, and noticed that my toyota body wasnt as wide as the factory honchos... Notice the RCCRwaler sticker on back window!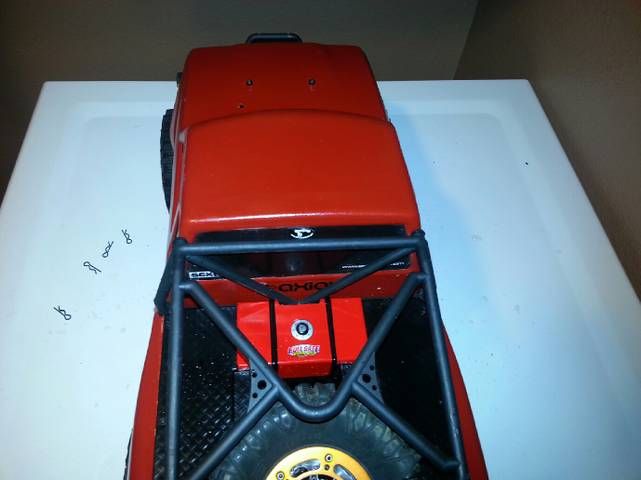 VVV- Since i couldnt add the extra suport srews through the cab it was REALLY flimsy.. So i drilled a few holes and ran some zip-ties to add extra support. I also painted gold to be more reflective, i plave on getting a battery pack LED light stran and velcrow it to the inside on my cab. so when i run at night, il have crawling lights!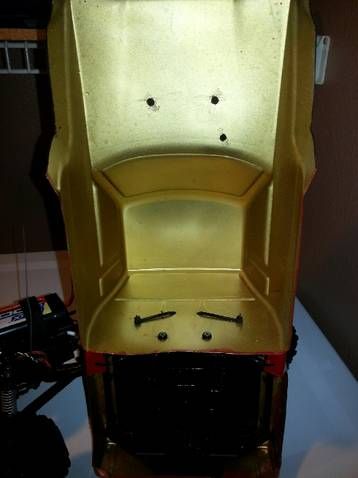 VVV- I installed my Dinky RC's Honcho bedside, not bad for my first try!
VVV- Heres the end result of my labors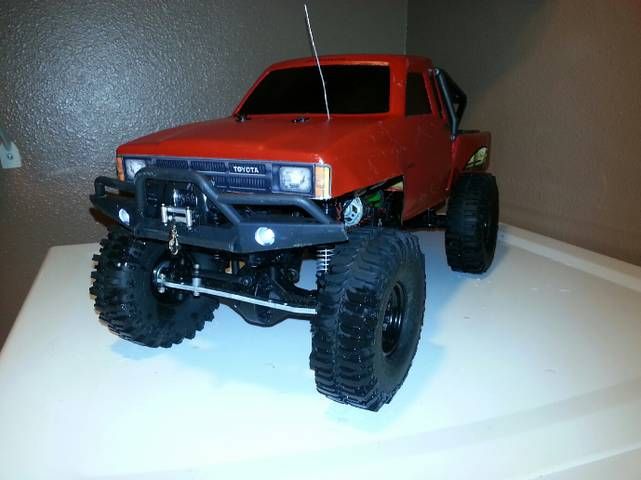 VVV- Heres my own little rubicon/KTH/boulder field in the corner of my neighbors house directly across the street from my house haha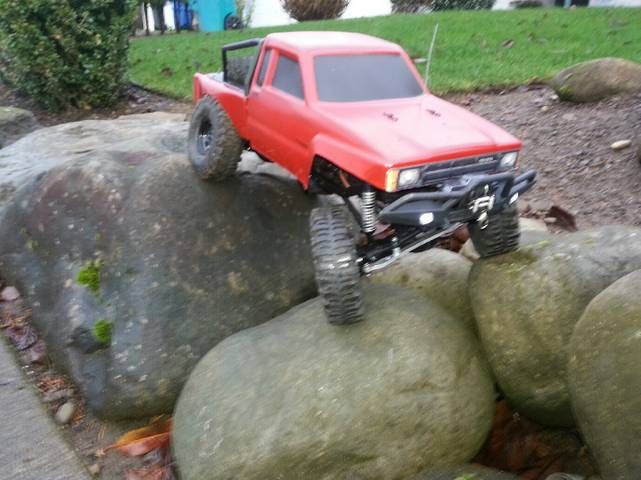 Well there she is!!! Let e know what your think! Thanks for reading!!!!